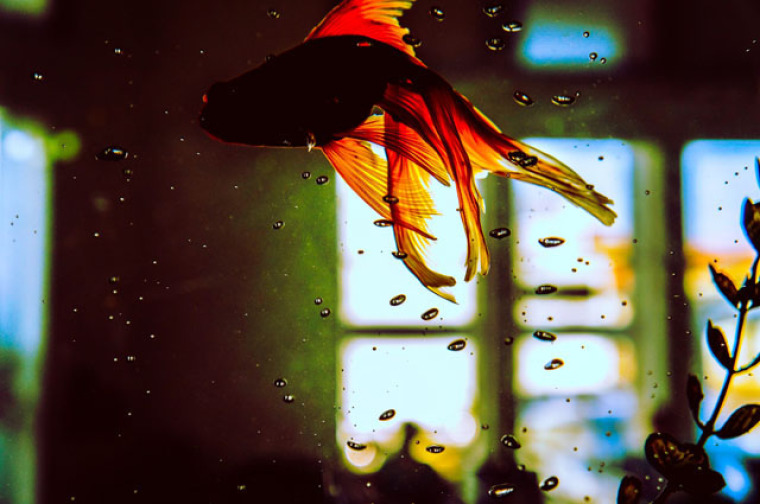 Dear human,
You are not a goldfish. Yes, this may come as a shock, but truth is truth. In the human world, we often say this hurts, but to save you, this must be clear. So here it is again: you are NOT a goldfish.
Just how does one get to be stuck in a fishbowl, then? Well, like everyone else, you would have simply squeezed your way in. Folding your legs up and jamming your arms in like crazy, you would have got inside your tiny fishbowl, determined to live as a frolicking, free, fantastic goldfish.
In the bowl, you would have had everything you could hope for. Comfortable temperature, automatic food, uninterrupted peace and the joy of being the leader of your own path… or should I say – your own splashes.
Feeling so free, you would have roamed around in joy. No strict obligations, must-keep's or to-do's. Letting your body and breath flow along the water, time would have gone by unnoticed.
But such a life is only as fancy as a merry-go-round: sparkly horses and dreamy songs spinning round and round…forever. Poking at some meaningless fake seaweed from time to time, you would have swum round and round the futile fishbowl in pointless and endless circles.
But you are not a goldfish.
So this "letting your body and breath flow along the water" only slowly but steadily suffocates you. You might have realised the meaninglessness behind this bland, repeated lifestyle or felt that strong longing of something greater than fake seaweeds.
I know I certainly did. Meaningless cycles were in fact so meaningless that often I struggled to sleep in deep despondency. Nature had me adapt and I had lost my arms and legs, andI could feel the oxygen escaping my grasp as I wished for something or someone to save me.
I was panicking. But all I could do was swim round and round my fishbowl in utter hopelessness. I had tried wiggling and jumping as hard as I could to try to escape, but nothing changed.
I was stuck. All I could do was circle around the tiny fishbowl I had put myself into. As time went on, I lost all hope in myself. I was no longer struggling for an escape, let alone even dream of it. I was simply going to have to accept the slow but steady coming of my death.
But I didn't want to. The very feeling of not wanting to give in told me that there was more to my life than endless circles and fake seaweeds. Even if it meant that I wouldn't have the 'freedom' I had inside, I knew I had to leave to live.
I wasn't sure if I could, but I prayed. I jumped, I wriggled, I struggled. At the very moment my last breathseemed to leaveme for good, a Hand swooped down from above and took me out from my bowl of hopeless, meaningless 'freedom'.
A great light covered me. As I lay motionless, I could feel the warmth in the Hands that held me carefully. A huge breath of not only oxygen but love was blown into me, and I felt every bit of it filling me up over and over.
I was saved – once again. Yes, this wasn't my first time.
As a called, saved, regenerated daughter of God, it would be wonderful if I could say that I never went back to my goldfish days after being saved by Jesus Christ. But in all truth, I am a very weak human.
Time and time again, I decide to leave Him out of my life as I squeeze myself back into the tiny fishbowl for the thrill of a fancy joyride in the merry-go-round. There, I would forget about God, the holy and biblical life I am called to live out for Christ and follow the rest of the world in their hopeless, so-called 'free' life.
But I am not a goldfish. Even though sometimes it feels like I have the memory of one, because God has already lifted me up to save me in my slow and meaningless 'life', I cannot find the same thrill in the fishbowl as I once used to.
No matter what others fill their bowls with, I have already realised they are all temporary and pointless.
Dear human, dear child of God – the fishbowl could be this earthly world, a repeated sin or a futile lifestyle that has become your norm.
But take heart – no matter how discouraged, hopeless and unforgivable you yourself feel like, you are going to be saved with the love of God and the saving hand of Christ that was once nailed for your sake.
Believe that it isn't your efforts that will save you, but God's promises. In your struggle, remember that God acts for those that wait for Him (Isaiah chapter 64,verse 4), that nothing can separate you from the love of God (Romans chapter 8, verses 38-39) and that He who began a good work in you will most definitely complete it (Philippians chapter 1, verse 6).
p.s.: I got my arms and legs back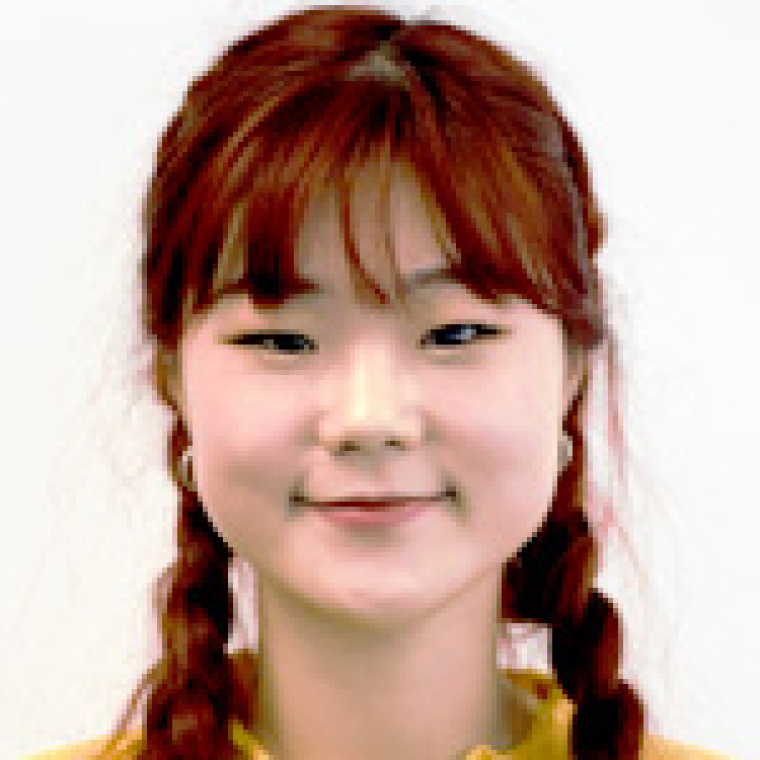 Sunny Kang is a media graduate, a dreamer, a rider with a steady seatbelt in the roller coaster of her Christian life. You can easily find her lost in books, writing in her journal, sharing her awes in God and sneaking one too many chocolates in her mouth.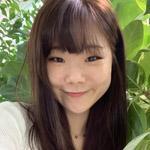 Sunny is the reason the Son of God died. In this love, she is securely seat-belted in the rollercoaster of her Christian life, which is, by the way, one heck of a wild ride.