First published May 24, 2016
I was once afraid that if I fully followed Jesus I would have to pretend to be someone I'm not.
I can trace this belief right back to primary school, where one girl was regularly held up as an example to us. She was quiet, polite and came from a strict Christian family. I thought that was what a proper Christian looked like.
She had many wonderful qualities but the truth was: I found her boring. I wanted to follow Jesus but felt like I was failing, because I wasn't like her.
A fear of "boring"
When I came back into a relationship with Jesus as an adult, I still had this fear; that I would have to become something boring. I had a real fear of losing my identity, the things that made me unique and different.
The idea of changing scared me.
So when my pastor preached on transformation and growing more like Jesus I would tense up.
I like to question, to challenge ideas and to discuss new concepts. The idea of becoming a meek and mild doormat made me deeply unhappy and I was determined not to pretend to be something that I wasn't.
As I struggled forward with God and the concept of transformation I turned to him in prayer saying, "I want to follow you, but I don't want to miss out on the excitement or fun of life."
Really I was just complaining, but right away the words formed inside my mind: "I promise you will never be bored. You will have more fun and excitement with me than you could have without me. You will be the least boring person you know."
Just like that my perception changed. Later I realised that true Christianity is radical. It is not following the rules with quietness and politeness; often it is stepping outside of the rules and asking, "Is this really God's desire"?
My sister is a good example of this; in an effort to follow God's desire rather than society's rules and niceties my sister buys fair trade items.
She does this, not because it is polite or easy to question the origin of an item, but because she doesn't want to support slave labour and human misery. Her beliefs have given her the courage to ask questions and to seek answers that might not be easy for her or the people around her to hear.
As Christians we are invited into a life of unusualness and strangeness, at least as the world sees it. We do things differently, even letting politeness go if it means doing the right thing. That's not boring.
Finding yourself
It turns out that Christianity is not about trying to be someone else, even if they are perceived as being more holy than I am. It's actually about finding my true self, the person I was born to be without bowing to societal pressure to conform or trying to fit a conventional mould.
By following Jesus I am finding out exactly who I was created to be. I'm not losing my personality—I am continually refining it. I still have all my strengths but my weaknesses are being modified and I am growing.
Long term joy comes as I learn to find meaning working with Jesus in this world. I learn what real fulfilment feels like when I, in my small way, do God's work rather than my own.
And it is only when I stop holding so tightly to my understanding of who I am that I can hear God, as he tells me who I can be. Thankfully that person is way more awesome and I am on the journey to becoming truly and joyfully the person I was designed to be.
As I let God transform me I become more myself. As you follow him you will too, and it really isn't boring.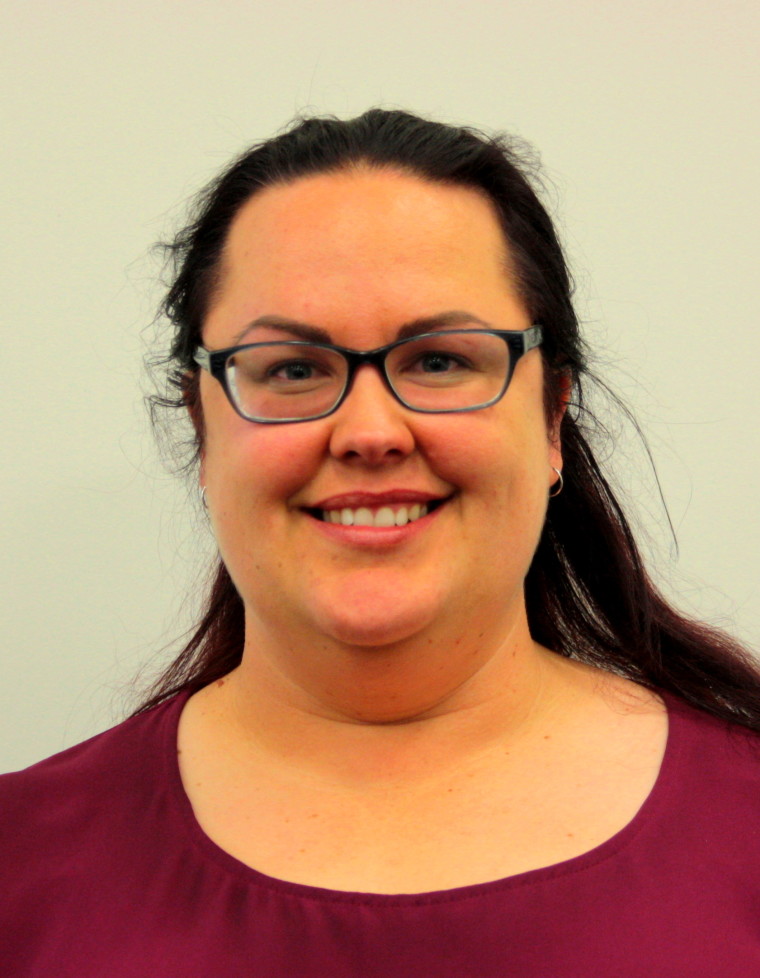 Kara Greening trained in biology, works in chemistry and wonders about the physics of the TARDIS. She is passionate about exploring her faith. She lives with her husband, a primary school teacher. They have two cats: a senior cat named Sampson and a recently acquired kitten that is currently nameless. No-name just jumped feet first into Kara's mug of coffee and spilt it over the laptop.
Kara Greening's previous articles may be viewed at http://www.pressserviceinternational.org/kara-greening.html