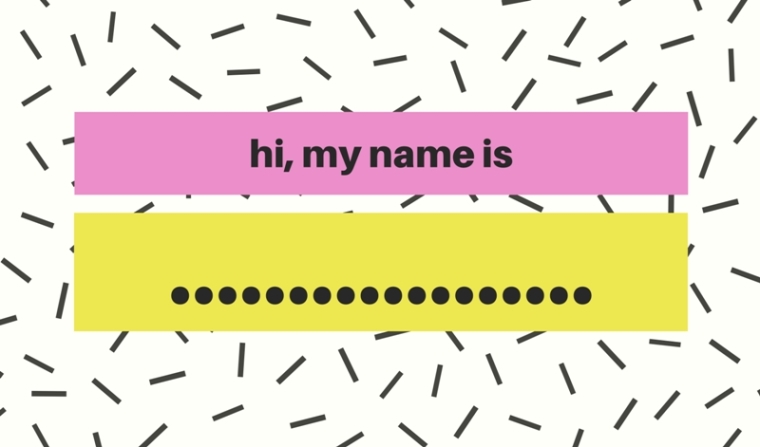 Do you like your name? Growing up, I had my fair share of teasing when it came to my name (and also nickname). Even with the most beautiful and well-meaning name, someone will be able to annoy you with it. Ahh.. the joys of growing up!
And then there is the complication of going through immigration with names. Your first name suddenly becomes your last name. "Oh, you don't have a family name? Wait an extra five minutes as we try to figure this out in our system." For those of you still wondering, in some cultures, people take on their father's name and don't actually have a family name.
Let's not even get started on having super long names and not having enough space to write it. And having names with a unique spelling that people frequently get wrong (Kailee, Kaleigh, Kaylee, Kayleigh, Kaylie??). 
Love or hate it, you are stuck with your name until you are old enough to officially change it. But by then, your name becomes a part of you. You grow into it and just get on with life.
What is in a name?
Now, while we don't have much of a say when it comes to our own names, we get to choose the names of our children. Apart from both parents agreeing and liking a name, how did you choose their names? And if you are not a parent yet, what do you think is the criteria you will set in choosing a name?
Is it okay to choose a name we like but may have a negative connotation? What about names that have negative meanings? Would you name your child after a person in the Bible that did bad stuff – like Delilah for example.
A curse?
Biblical accounts have shown us that there is power in the names given to us. We often associate the name Jacob with deception. Esau claimed, "No wonder his name is Jacob, for now he has cheated me twice. First he took my rights as the firstborn, and now he has stolen my blessing…" (Genesis chapter 27, verse 36).
Naomi and her husband, Elimelech, named their two sons, Mahlon meaning sickly and Kilion meaning failing (Ruth chapter 1, verse 2). It is not mentioned that they died because of their names, but their early deaths cannot be ignored.
One of the meanings of the name Delilah means seductive. True to her name, the tragic love story of Samson and Delilah is well known till today (Judges chapter 16).
A blessing?
There are also biblical figures that lived up to the upright names they were given. David whose name means beloved was favoured by God who called him "…a man after my own heart…" (Acts chapter 13, verse 22).
In the Bible, Samuel's mother's name is Hannah which means favour and grace. These were shown to her in abundance when she asked God for a child. She bore Samuel and had other children after him (1 Samuel chapters 1-2).
It is also interesting to read how God changed the names of people both in the Old and New Testaments. 
Jacob who I mentioned earlier was later called Israel meaning God contends. "Your name will no longer be Jacob. You have wrestled with God and with men, and you have won. That's why your name will be Israel" (Genesis chapter 32, verse 28).
It is not only names which bad connotations that God changed. Jesus called to Simon meaning to hear or listen that he will be known as Peter meaning rock (John chapter 1, verse 42). This calling helped Peter step into the destiny that God had planned for him.
Spiritual significance
The names we choose carry a spiritual significance. If God changed the names of people based on who he calls them to be, we have a great responsibility to wisely choose names for our children. We will be speaking those names over their lives again and again.
There is power in the words that we speak over our children. "What you say can preserve life or destroy it; so you must accept the consequences of your words" (Proverbs chapter 18, verse 21). Use wisdom in choosing the names of our children. Choose to give names to our children that will be a blessing to him or her. Pray and ask God what He is calling your child to be.
When you hate your name
What about those of us who have been given names with a negative meaning? What about names that mean one thing in one culture and mean something else in a different culture? What if, like me, you do not know the meaning of your name? A lot of names, even biblical ones, have been associated with people that have done bad things at one point or another. Does it mean we are doomed?
Far from it! What is more powerful than our names is a powerful God. The story of Jabez proves this. "…His mother had name him Jabez, saying, "I gave birth to him in pain." Jabez cried out to the God of Israel, "Oh, that you would bless me and enlarge my territory! Let your hand be with me, and keep me from harm so that I will be free from pain." And God granted his request." (1 Chronicles chapter 4, verses 9-10)
In two short verses, we see what an almighty God did for Jabez. And what He did for Jabez, He can do for you and me.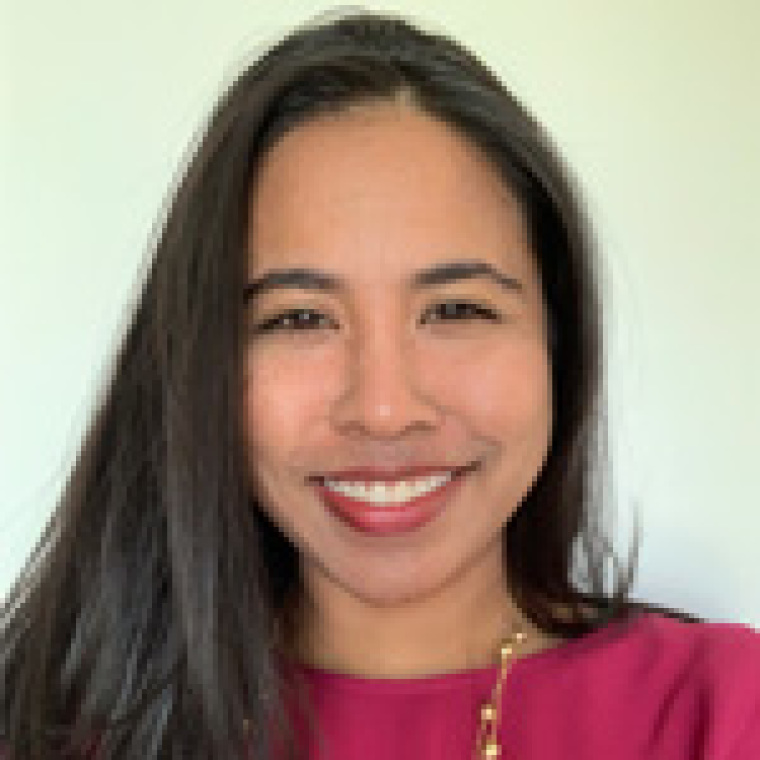 Mussita Ng is a follower of Jesus Christ from Wellington, New Zealand. Her previous articles may be viewed at https://www.pressserviceinternational.org/mussita-ng.html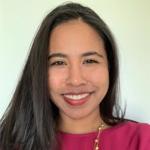 Mussita Ng is a follower of Jesus Christ from Wellington, New Zealand. Her previous articles may be viewed at https://www.pressserviceinternational.org/mussita-ng.html