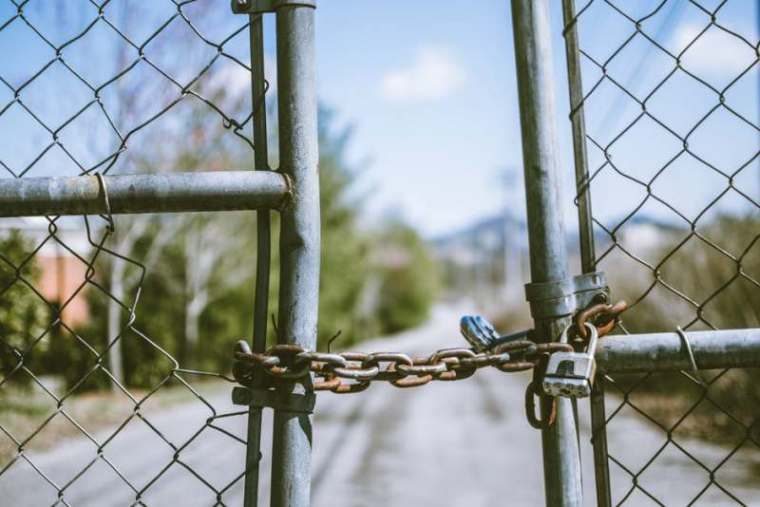 When my parents divorced, we spent the first 9 months living at my auntie's house while my mum was trying to find a new place for us. On the back of the bathroom door there was a quote by Charles Swindoll that have helped shape my life. It said:
"The longer I live, the more I realize the impact of attitude on life. Attitude, to me, is more important than facts. It is more important than the past, than education, than money, than circumstances, than failures, than successes, than what other people think or say or do. It is more important than appearance, giftedness or skill. It will make or break a company...a church....a home. The remarkable thing is we have a choice every day regarding the attitude we will embrace for that day. We cannot change our past...we cannot change the fact that people will act in a certain way. We cannot change the inevitable. The only thing we can do is play on the one string we have, and that is our attitude...I am convinced that life is 10% what happens to me and 90% how I react to it. And so it is with you...we are in charge of our attitudes."
This quote has always stuck with me. Back then I was a seven-year-old grappling with how life had changed after my parents splitting up.
I lived in a hallway by the front door with seven others squished into one house. The alternate week I would live with my dad and spend most of my time at his friend's places or at the RSA (Returned Services Association) because he didn't know how to cook.
As bad as my parents' marriage may have become, the grief that followed was just as painful and tiring. No matter how much they tried to hide it from me, it wasn't difficult to see.
Life was unsettled, confusing and I often felt alone. Not because no one was with me, but because I felt like there were things that I couldn't talk to anyone about.
As I read that quote day after day, I was reminded that although there were many things I could not change, I could choose how I react.
Even through the good days
Nearly twenty years on, Charles Swindoll's wise words still ring true. But now life is different. I have good friends and family, a job I'm passionate about and the freedom to choose what I want to do.
However, there are still things that I'm learning to deal with. I might not always be aware of them, but every now and then they pop up. Things like fears, shame, grief, pride and the one we all hate more than anything-rejection. Each one of them holds us back from the potential that God has for our lives.
We all go through different things in life that leave us a little emotionally scarred. It's an unavoidable reality. Whether it's death of a loved one, an anxiety inducing an event, a moment of embarrassment or the first time you received the big NO.
Although it can feel as though our life is coming to an end, in time we usually move past the situation. However, often the thoughts and feelings that occurred in these moments, remain unchallenged.
For example, if you have made an embarrassment of yourself while public speaking, the chances are that you will do all that you can to avoid it in the future. If you go for a roller coaster ride and have a panic attack midway through, you probably won't do it in a hurry.
We naturally try to protect ourselves from feeling certain emotions. This is a good thing most of the time, because there is usually an element of truth in it. However, usually is not always and sometimes our natural tendencies cripple us from what we are capable of achieving.
Rejection therapy
Recently I went to the Global Leadership Summit event and listened to Jia Jiang talk about Rejection therapy.
He talks about how his fear of rejection held him captive and stopped him from ever taking steps towards his dreams. So he decided to work on his fear of rejection by doing a daily challenge in which he would try to get rejected on camera and then upload it to youtube.
At first he experienced a lot of rejection, but eventually people started saying yes to some of his bizarre requests. He came to two simple yet powerful realizations; that if you never ask you will never know, and that a no affects you only if you let it.
He conquered his fear of rejection by confronting it head on. He developed an attitude of courage that has resulted in resilience and healthy self-esteem.
In Joshua chapter 1, verse 9, it is written "Be strong and courageous. Do not be afraid; do not be discouraged, for the Lord your God will be with you wherever you go."
When I used to read this verse I used to think of mighty adventures and challenges.
But more and more I realize that what most of us actually need is the courage to face our own beliefs, thoughts and feelings. That the freedom that we really need is not given to us by others, but is found in ourselves and our relationship with Jesus. 
Ethan Miller grew up in Mt Roskill, Auckland. He studied at a degree in Applied Theology at Carey Baptist College. He has been pastoring for five years and is currently the Youth and Young Adults Pastor at Windsor Park Baptist Church. He loves Basketball, getting out in nature, having a laugh and talking about life and faith