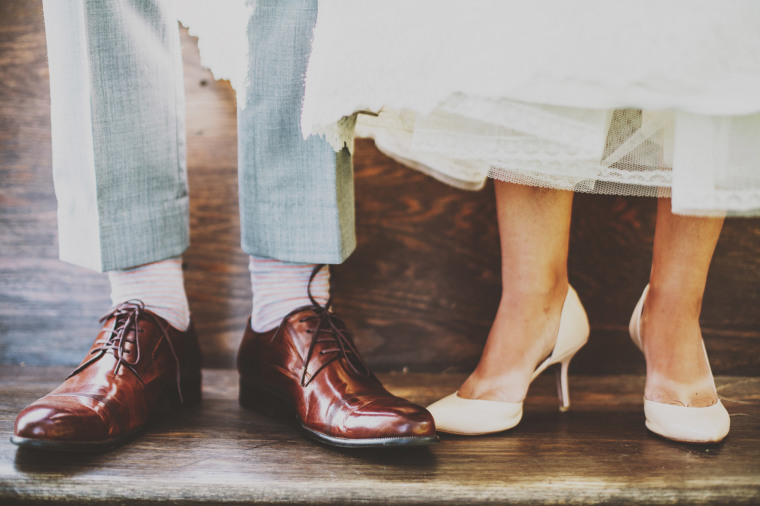 A few weeks ago I was celebrating the wedding of two of my friends. It was a fantastic day—beautiful sunshine, amazing people and a joyful ceremony to make their marriage official.
After the wedding party had returned from their photos and the sun was beginning to set, I made my way to the reception venue. It was beautiful—long tables set to perfection, with a stunning chandelier hanging proudly in the centre.
I began the usual game of finding where I was seated and threading my way through the throngs to my place. I plonked myself down, and glanced a movement out of the corner of my eye.
A server came to my side, almost instantaneously. She took the napkin off the table, expertly unfolded it, and then lay it on my lap. She then turned to me, and asked me what I'd like to drink.
This was a wedding of close to 200 people. I had never had a wait-staff experience like this at a wedding before.
I named my drink, and she was off—returning minutes later with my order. Throughout the night, the service just got better. Drinks, meals, napkins and more were delivered promptly and non-invasively. I didn't need to arise from my seat—and often didn't notice my drink being topped up, or my plates being cleared away.
The servers were there, but quickly faded into the background. I suppose that's what good servers do—and these were great.
The vintage of Jesus
A few days later, I was reading some of John's stories about Jesus. One focused on Jesus' first miracle, which also took place at a wedding.
Jesus, his friends and family were all at this celebration in a town called Cana. The wedding back then would go on for days, with guests coming and going—celebrating, eating and drinking.
But as Jesus is there, the wedding planner discovers that they have run out of wine. We've all been in a similar situation – when we realise we've invited guests around and don't have enough food, or don't have enough cash to pay for everyone to attend an event. This is embarrassing.
Jesus' Mum tells the host to get Jesus, and Jesus goes backstage. He meets with the serving staff, and gets them to fill up some massive pots with water. They do so—and draw it out—and it has become fantastic wine!
(As an aside—I love that Jesus goes all out. He doesn't just provide wine for the wedding – he provides excellent wine!)
But, as I read this story—one I had heard time and time again in Sunday School—something new stood out to me. In verse nine, John reports of the servers taking some of this new wine to the wedding planner.
John notes, "He did not realise where it had come from, though the servants who had drawn the water knew."
Showing the servers
This is the first miracle that Jesus does—an important and powerful sign showing who he is—and who does he reveal this to?
The serving staff at a wedding.
In the very first instance, it is only the servers who get to notice.
Isn't this just like Jesus?
When he was born, it was only the down-and-out shepherds who get to notice it.
When he was resurrected, it was firstly the seemingly-insignificant women who get to notice it.
Jesus seems to delight in this—making big announcements and big moments in front of people considered small and invisible.
It's a horrible marketing campaign, and poor PR. But it is the way of the Gospel. A way that is so often characterised by smallness and surprise—not just in the message, but also in how and who it is delivered to.
Perhaps this is often lost on us—that a big chunk of the story of the New Testament wasn't penned by creatives sitting by a lake—but prisoners in small cells. The recipients of the letters weren't mega-churches or politicians—but small gatherings of common folk.
One of the most tempting lies of our time is that God is only in the big—the flashy lights, the #1 seller, the gifted preacher, or the viral blog.
But—as is so often true in the story of God—some of God's most revealing moments may be happening in the boring and insignificant, among the people we least expect.
"Christ plays in ten thousand places,
Lovely in limbs, and lovely in eyes not his
To the Father through the features of men's faces."
—Gerard Manley Hopkins
Read more from Jeremy Suisted at www.jeremysuisted.com.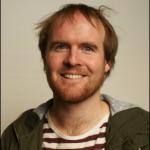 Jeremy Suisted is from Cambridge NZ a Creative Consultant and was once voted in the Top Six Waikato's Hottest Muffin Bakers.