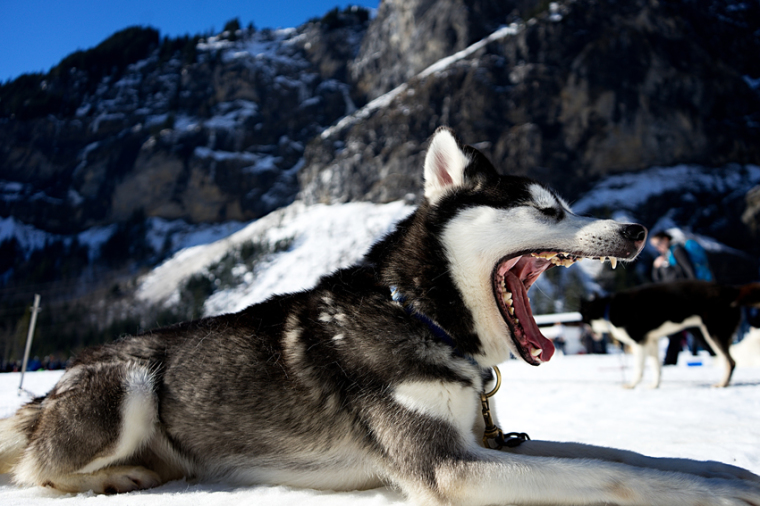 Several years ago I helped out at a high school youth camp for snowboarding and skiing. It was a week long and created some memories for life. One of the things I hadn't considered was what would happen when I got back to work at my serious, corporate job.
On the second day back a colleague came up to me and said "Matt, I haven't seen you for a while; have you been away?" 
"Yes", I said, "At a high school camp."
His eyebrows lowered — a perplexed expression now consumed his face. "Oh, I didn't think we had those in New Zealand. Where was it?"
Confusion now reigned for both of us. Was this guy a nutter? High school camps happen all around the world — especially in New Zealand. But I answered his question regardless: 
"Down at the mountain — on the snow."
"Ohhh, that makes sense", he replied, his eyes now lighting up.
"How wonderful. Don't they have such lovely, big eyes!"
Worried about a potential lawsuit and being thrown in jail, I tried to be as vague as possible in my reply — not answering with anything that could be held on record: 
"Sure… I guess... if you think so." 
His voice, however, was filled with enthusiasm and radiance; his speech had a real spring in its step: "They're incredibly affectionate aren't they!"
Concerned not just for my own prison sentence, but now also for his, the main thing running through my head was whether I would have to report him to the police based on this information, or whether I was on Candid Camera. My brain was acknowledging that he was, in fact, a nutter. 
Trying to be polite, tactful and diplomatic, I blurted out abruptly, "What the hell are you talking about Steve?!"
"Huskies!" he beamed. "You said you went on a Husky Camp!" 
My heartbeat stopped racing and I was able to clear the air with ease (and put aside any thought of prison time for the two of us). I could easily see how my New-Zealand-accent-mumbling of 'high school' had become 'husky'.
But correcting him had caused something interesting... his eyes had dropped down, his mood no longer buoyant — he was genuinely sad that I hadn't just spent a week with huskies. High school camps are nowhere near as cool as husky camps. 
It is not an exaggeration to say that this moment was very similar to the popping of a bubble — one minute this thought had been there, the next minute it was gone. And now I was gutted; I wished that I had been at a husky camp. His eyes had been filled with wonder and delight, he had questions aplenty. 
It was like a whole new world had opened up to him, filled with magic and intrigue — a place that he never knew existed had suddenly become real. 
Bubble trouble
As I've got older I've noticed that it becomes easier and easier to stay in our own little bubbles — unaware of what else is "out there" — as our circles become narrower and narrower. Sure it becomes harder to commit to finding new 'bubbles', and I recognise that it's easy to stay where life is easy, but it's an observation I want to share.
Because one of the new worlds that I've recently become exposed to is the Youth Justice Residence in Rotorua… a.k.a the Youth Prison. It's not filled with wonder and delight, but rather quite the opposite. I guess I always knew that such a place existed, but now that I've been there, it has suddenly become much more real. 
I go in once a week to run a social skills program — which is essentially like playing soccer against Brazil... by myself. The staff in there do a terrific job — they really do — which is by and large ignored or unknown by the rest of society, like a parallel universe. 
What has become more and more apparent to me is that mentors for these youth are desperately needed — both when they transition into the community, as well as before they get into trouble. It's too easy to complain about our cars being broken into (or our houses being burgled) while we live in our own little bubbles — but now I see how much responsibility we all have in helping raise our own villages. 
But, how does someone become a mentor for someone they don't even know exists?
Worlds apart
The thing is, the old adage rings true: if it's out of sight, it's out of mind. These are human beings, with the same basic desires to be loved, valued and accepted — desperately needing someone with a reasonable foundation in their life to help them with their own; but too often, there's very little crossing of paths between these two worlds. 
This, however, is merely one new world — that I just happened to stumble upon — but there are plenty of others, some of which I know, others which I don't: for instance assisting with refugee settlement; befriending teen parents; improving our environmental impact; breaking down the barriers between abled and disabled; and these are just a sample few. 
Looking for a new world and getting out of our comfort zones isn't easy… that's why they're called comfort zones. But I do know this: being exposed to diversity and life outside our little bubbles can be incredibly enriching and fulfilling, perhaps even filled with wonder and intrigue.
If you aren't involved with a new world, don't be afraid. Finding one could, in fact, add richness to your life that you never knew existed.
Go on; venture out. 
You never know.
You might just find a husky camp.
First published April 28, 2014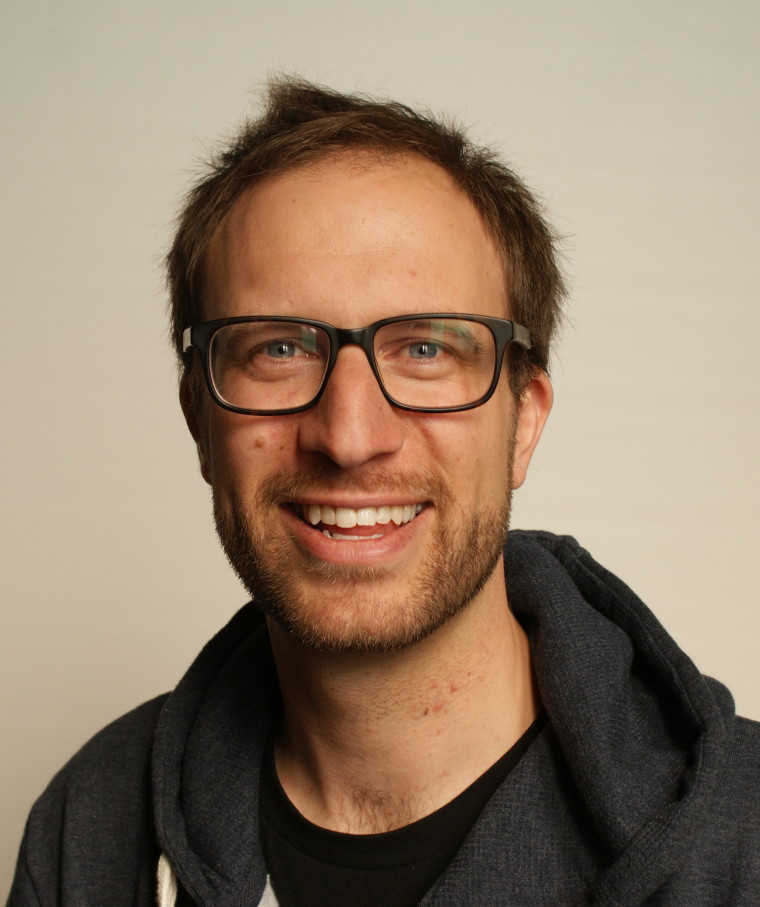 Matt Browning is a storyteller and lover of ideas. He is currently setting up a social enterprise for youth unemployment in Rotorua, New Zealand – taking youth who are dropping out of high school or coming out of youth prison, and hiring them full time so that they can get the experience needed to be hired in the future.
Matt Browning's previous articles may be viewed at www.pressserviceinternational.org/matt-browning.html