The monarchy and royal family represent Anglo high culture: the best that has been produced aesthetically and politically by our society. The royals possess wealth, prestige, power, aesthetic excellence and beauty encapsulated and concentrated in the figurehead and those associated with her.
This also includes religion and tradition. The queen has an important religious role and performs an annual speech on Christmas, often exclaiming the Gospel and virtues of our Saviour; notwithstanding her role as supreme governor in the Church of England.
Many on the left seek to erase and demolish all this because they are riddled with guilt and shame about our culture. They hate all the symbolism, tradition, status, associations, and significance of the crown — especially our colonial past, which they are the direct beneficiaries of.
There is also a particular angst about the class status of royalty, and issues with class envy. One can understand this since birth seems to be the main qualification for royal status — it is hardly fair or based on any sense of merit. The fundamental value of equality for the left is lost on this issue. As those born into royalty are the epitome of 'unequal', and acquire the most unusual fusion of fame, power, wealth and public veneration all in one. Even celebrities cannot attain this. 
Tradition holds us to our roots, and though the monarchy has evolved, its power checked by parliament, it still retains an important position in our society. This reminds us of our history and points us to the ultimate monarch that resides in heaven, to whom we are all subject.
The far left would delight in removing the crown for all it represents, and just as readily tear down our cathedrals in Europe. Those beautiful monuments and testaments to our religion and great ancestry, and the profound devotion of our ancestors to God. The Commies did exactly that in attempts to purge Christianity. They demolished churches and cathedrals, in an attempt to erase us from history.
Anything Christian destroyed
The radical left would burn all the Christian art too. They are currently destroying statues like ISIS on grounds of racism.
But the radical Islamic tendency to erase all memory of society and religion before itself is just as alarming. That ancient monarchies in the Near East with their priceless art are being destroyed by savages is utterly insufferable. As the leftist enablers and Islam collaborate further, we will continue witnessing this trend of historical revisionism through political vandalism.
It must be said that this world is passing away, and the true Monarch and Sovereign is in control. I do hope some of our history and art can be preserved and retained during the tumultuous times ahead for Europe and the world. When the queen dies, who knows what further erosion will take place. Nonetheless, Christ, the King of Kings, abides forever. And God bless the Queen of England.
Amos is an evangelical conservative, who cares about where the world is going, and seeks to understand why it is happening, especially in light of prophecy and the spiritual powers behind the scenes. Amos currently lives in Auckland New Zealand. Amos pursues salvation for the lost, and considers himself a defender of traditional Christian values, liberal democracy and the historically unprecedented freedom and liberty established and defended by our forebears—which unfortunately, is gradually being eroded.
Amos Sale previous articles may be viewed at www.pressserviceinternational.org/amos-sale.html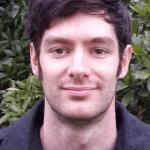 Amos Sale is an evangelical conservative who considers himself a defender of traditional Christian values, liberal democracy and the unprecedented freedom and liberty established and defended by our forebears—which is being eroded.
Amos Sale previous articles may be viewed at www.pressserviceinternational.org/amos-sale.html