The CrossWhites are the New Zealand Christian football representative teams playing international football. Sounds like a religious group? The truth is that participants do not need to profess Christian faith to take part. Players are selected based on merit.
Kim Beale, the founder of CrossWhites, says, "It is about giving you football experience in a fantastic environment with an awesome bunch of people. The friendships and memories could last lifetime. Each year CrossWhites grow in prestige and the talent base keeps improving."
In 2018, I had the privilege of working alongside CrossWhites as their chaplain, manager and Webmaster. 5 NZ teams (U16 Boys, U16 Girls, U18 Boys, Men and Women) travelled to Brisbane to play in the CFFA Australian National Titles in October.
Chaplain
Being a sports chaplain is not about being a moral police. It is about providing a listening ear, practical help, pastoral care, encouragement and prayer without discrimination regardless of religion, beliefs or lifestyle.
When one of the women players got injured, I was able to pray with her on the sidelines for healing, recovery and peace of mind before she was taken to hospital. Thankfully the injury was not as serious as what the medics had thought, and she was allowed (on crutches) to board the plane back home for further examination.
Updating the chaplain's corner titled "Practical Thoughts" on the official CrossWhites website was a new initiative in 2018. Although most of the players were too busy to look at it during the tournament, the page provides 'bite-size' food for thoughts that can be used for team talks, discussion or self-reflection at any time.
Manager
Each morning I attended the group leaders meeting on behalf of the NZ teams. As the NZ group leader (Kim) was also coaching a team, this helped free up his time to focus on football. The meeting discussed daily draws, lunch distribution, dinner schedules and man of the match selections.
Special thanks to Colin Corkill, one of the coaches, who did the most of our man of the match allocations for other teams. Our management staff were all preoccupied with NZ teams (and rightly so) and it took a real commitment and sacrifice to go watch other games and do the task that no one wants to do for the sake of our group.
I roamed around throughout the tournament to catch at least parts of NZ teams playing, providing practical help (e.g. water bottles) and attending to various logistic matters where needed.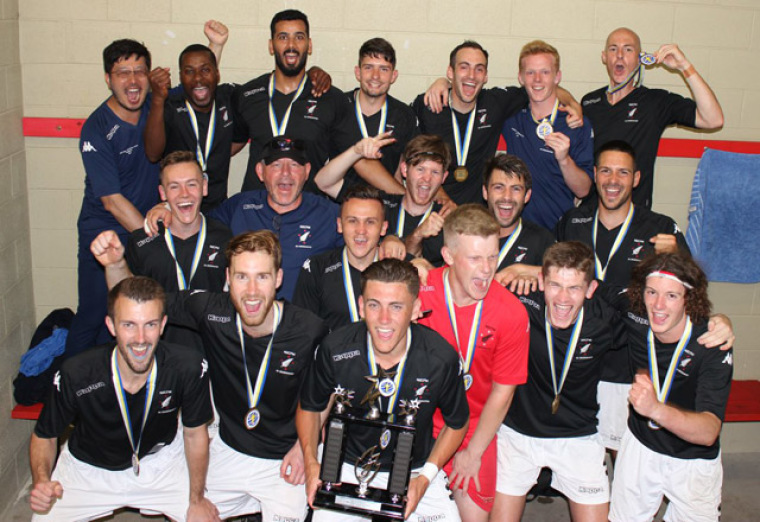 The highlight of this job was assisting the NZ Mens team who have won the tournament in style: after 2-0 down at halftime, a dramatic come back to draw 2-2 at fulltime, followed by a penalty shoot-out win to bring the title across the Tasman! The boys shouted, "It's coming home!".
Webmaster
The official CrossWhites website has had a facelift in 2018. The fresh look photos, videos and management profiles have been added. During the tournament, the draw & results page have been updated twice a day to keep supporters back home up-to-date with the progress of all NZ teams in real time.
The CrossWhites website can be viewed at: www.nzcrosswhites.com
The reason for hope
In his afterthoughts, Kim Beale wrote: "Sport is more than winning and losing. It's an experience that so often mirrors life. It has good moments, and tough moments, moments we feel bounce our way, moments we feel robbed, moments we feel included and moments we feel alone, moments we feel supported and moments we feel let down, moments we will always remember and moments we want to forget."
The purpose of the CrossWhites isn't just about a fantastic football experience. It is a life experience with memories that help them grow. As for me, spending my time serving the 2018 group was not motivated by self-interest. I don't have my own child or cousin who plays in the team. I took time off work at my own expense to work as volunteer. But I did this gladly because the love of Jesus enabled me to do so.
Our talent is God's gift to us. What we do with it can be our gift back to God. A lawyer once asked Jesus, "Teacher, which is the great commandment in the Law?". Jesus replied, "Love the Lord your God … and love your neighbour as yourself. All the Law hang on these two commandments" (Matthew 22 verses 35-40).
My true motivation is the gospel. I simply want to show the love of God in a practical way. My prayer is that the grace of our Lord Jesus be upon all who take part in the CrossWhites football – both now and for years to come. Amen.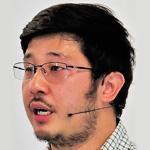 Daniel Jang is a senior advisor with Ministry of Health New Zealand. He is an experienced writer, speaker and mentor to Press Service International (PSI) community. Daniel holds an MA in Applied Biblical Studies from Moody Bible Institute and GradDip in Theology from Laidlaw College.
Daniel Jang's previous articles may be viewed at https://www.pressserviceinternational.org/daniel-jang.html