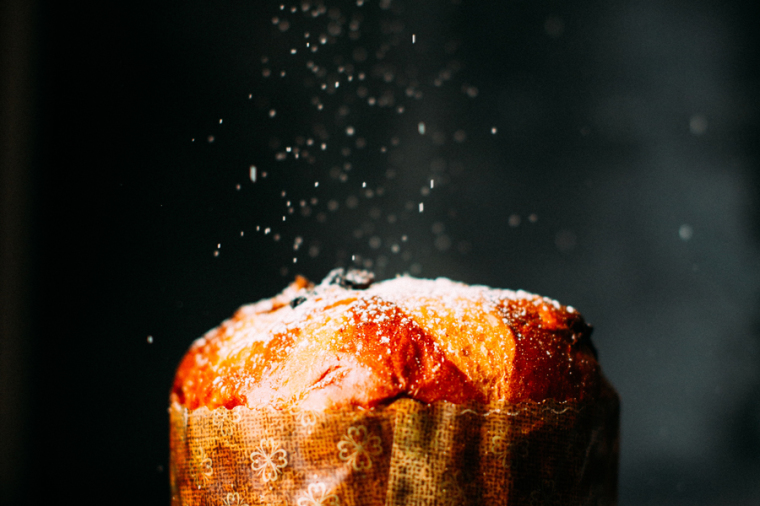 Who agrees that there is nothing like a rich chocolate brownie oozing with caramel sauce, or a perfectly fluffy crème brulee, or a plate of waffles lavished with maple syrup and whipped cream? 
The common denominator in this smorgasbord—sugar. It's delicious, it's easy to get, and it's addictive. 
I'm a girl with a sweet tooth. Though that isn't exactly uncommon among humans, let alone females, I still feel like I love sugar too much. That may be a combination of many factors including its addictive properties and its foundational place in social occasions—after work drinks, dessert nights, coffee dates, you get the picture! 
Unfortunately, sugar, unlike fat or other foods, interferes with the body's appetite creating an insatiable desire to carry on eating. You probably have felt the effects of this when you realise that entire block of milk chocolate disappeared within the hour you opened it (it isn't just me right?). 
So in an effort to clean up my health and break my clear addiction to sugar, I have begun my permanent sugar-free diet this month.
While this sugar-free diet hasn't been a complete forsaking of ANY sugar, which is downright impossible to do, I have tried to limit my sugar intake by cutting out anything that has sugar near the top five on its ingredients list. That means that pasta and rice are gone, chocolate and muesli bars are out, and even the majority of fruit no longer passes my lips. 
Though some have said I now lead a sad existence, others admire my willingness to forgo what is so easy to consume blindly. I don't think I had grasped what I would learn in the few weeks of beginning being virtually sugar free, but while this was never intended to be a spiritual journey, I have discovered a truth about sugar that serves as a metaphor for our lives as Christians.
A metaphor
Sugar is a metaphor for sin. Once you start you can't stop. Just like the slippery slope from one piece of coconut rough to the entire packet demolished, sin only leads us to want more, bigger, sweeter. 
In this sense, we all have an insatiable sweet tooth. We all yearn for that sugary hit that will leave us satisfied, and we gratify the desires of our flesh for just one more scoop of ice cream, one more slice of blueberry cheesecake, one more gulp of vanilla milkshake. 
But you know what I have learned about sugar that also applies to sin? It is not worth it. Let me repeat that. Sugar, like sin, is simply not worth it. 
How many times have you finished a packet of marshmallows and thought, "Wow, that was a really great idea—I feel much better than I did before I consumed all that sugar!"—Never. The sugar high is scrumptious, but the sugar low is intolerable. Sin is the same. Have you caught yourself sinning and felt sick with the guilt and shame? I have, and I realise it is a similar feeling to when I have stuffed myself with sweet delicacies. 
The remorseful feeling after a lack of self-control around sugar is the consequence of my heart's ugly desire: more, bigger, sweeter!
Craving
We all crave satisfaction, to have our sweetest life now. And we go after what we think will satisfy us—the pavlovas of this world, suited to our own personal tastes. Sex, money, career, people-pleasing, pride, jealousy, lust. What we forget in the moment of the sugar-sin high is that none of these desires of the flesh satisfy. 
No delectable donut of debauchery will fulfil your life, it only deceives. What our sweet tooth points us to are the fleeting pleasures of life which pale in comparison to our inheritance as God's children, the "eternal weight of glory beyond all comparison" (2 Corinthians chapter 4, verse 17).
So next time you feel that craving for a chocolate éclair or Russian fudge, remember that the sweetest things are yet to come. Jesus is returning.
Let not your hearts be troubled. Believe in God; believe also in me. In my Father's house are many rooms. If it were not so, would I have told you that I go to prepare a place for you? And if I go and prepare a place for you, I will come again and will take you to myself, that where I am you may be also. (John chapter 14, verses 1–3). 
Remember this sweeter-than-honey reality. Jesus died to forgive all our sin, then he rose from the dead to seal the deal and destroy the sour sting of death. Let's control our sweet tooth now, for the feast is coming. "Blessed are those who are invited to the marriage supper of the Lamb" (Revelation chapter 19, verse 9). 
Feel the freedom received from this Lamb, Jesus. He is the only one who loves us with the purest affection possible, the kind of love that doesn't need to be sugar-coated.
First published February 3, 2014
Harriet Campbell has almost finished her Commerce and Arts degrees, and works for the New Zealand government. She volunteers at Wellington Zoo, where she most enjoys watching the lions laze about and the tarantulas devour their prey.
Harriet Campbell previous articles may be viewed
www.pressserviceinternational.org/harriet-campbell.html