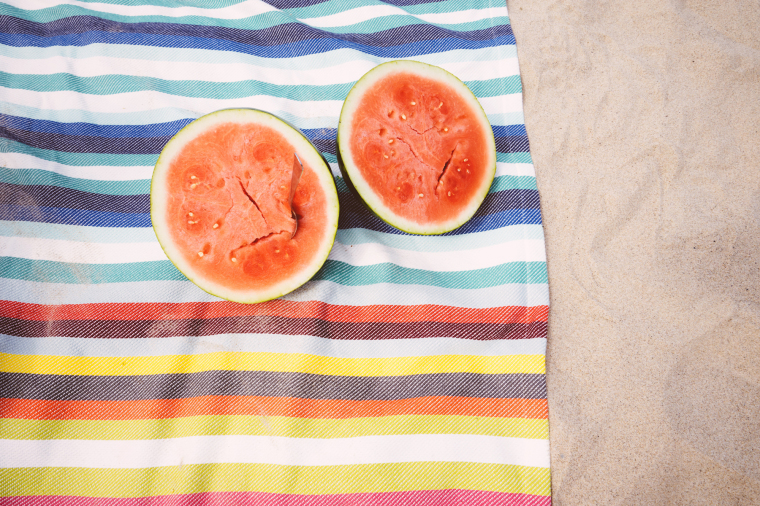 First publishedAugust 26, 2014
Our calendars are clustered with our great many plans. We fantasise about futures that we hope will come to fruition. We dream up these ideal destinies, quite sure that we know what is best for us. Ultimately though, we can plan every moment from dusk till dawn, until our dying day, but it is only that which the Lord has ordained that will come to pass (Proverbs chapter 19, verse 21). Whatever He wills, will happen. 

Six years ago, I cooked up some of my own plans for the summer, but God's plan was far beyond anything that I could conjure up.

I was studying in Auckland at the time, and didn't think that I could stand another muggy summer there. So I packed my bags and moved to Wellington. I found a flat online with a vacant room, with six flatmates, mostly Christians. Well lo' and behold if the Lord did not use my heat intolerance to refine my biblical understanding, and to bring together the group that would become my best friends. 

How beautifully His providence brought Proverbs chapter 3, verses 5–7 to life, causing me to trust in Him, and not my own understanding or wisdom, helping me to acknowledge Him as He mercifully made straight my crooked paths.

At first I was overwhelmed. I rang my mother on the second night, crying. So many flatmates, already in their comfort zone, I cried. I feel intimidated, I cried. But I had made a decision and acted on it, and all that was left to do was to trust in the Lord. I had rather fancied a season of worldly festivities, in the form of house parties and cocktails on Cuba Street. Desires of the flesh on the rocks, with a splash of foolishness. Alas, what I received that summer was nothing short of His grace and mercy, by way of biblical fellowship.

As the first week in the flat drew to a close, Mother had been reassured. I am staying, I said. They drink tea on a giant couch together, and there is another girl who loves craft, I said. The Lord willed for my relationships with these flatmates to rapidly strengthen. By the time I was to return to Auckland for Christmas, I was regretting having to spend even five days away from my new-found loves. 

A lot of fun was had that summer. We'd meander up to a meadow at night, picking wild flowers and playing question games. The crafty girl and I made Christmas decorations together in front of Disney, and transformed the fireplace into one big joyous string Christmas tree. We'd race to the supermarket with minutes until close, to stock up on all the trimmings for late night films in the lounge. 

We went swimming at midnight and convoyed home for cups of steaming cocoa on the couch (the same giant couch as referred to earlier). One of the boys illustrated brilliantly, God's patience, as he spent the summer teaching me, with humour intact, how to drive. We played mini golf and ate pizza on the waterfront as the sun set. We baked elaborate cakes for birthdays (craft girl got a sewing machine cake) and we revelled even in the mundane, because as nauseating as it may sound, whatever we did together was fun. 

Most of us were single back then, and our friendships flourished with all of the time that was free.

Learning to rest in the gospel and look to the Word 

But it was not all fun and games for those three months. God orchestrated the summer in such a way, that not only did my friendships develop and grow, but so too did my fuller understanding of the gospel. I had heard at church of the crucifixion of Christ. But it had only ever been delivered as one of many facets of Christianity, and never the crux. I would sit through sermons, furiously penning down the six steps to being a better this, and eight ways to do that better, too. But never did I know that as the sinner that I am, all that I could hope in, was the gospel. 

I entered that flat thinking that there was so much that I could do, with so much to do. I used to grow discouraged, trying and failing, to 'better myself' before my God. I left that flat knowing that there was nothing that I could do. Nothing that could add to or subtract from the gospel, the finished work of Christ on the Cross. 

I now knew that I could not do anything in my feeble efforts to become more holy, more 'spiritual', or ridiculously, more 'saved'. God used this family of flatmates to minister to me, to share the gospel with me, and point me, lovingly, to Christ. So many good, edifying conversations were had throughout the days and nights of that summer, and Christ sat at the centre of many of them.

The Bible played a large part in the transformation of my heart and mind that summer. Several of the flatmates were diligent studiers of the Word. But they wouldn't just read it and rely on their own personal interpretations. They would look to reliable commentaries that helped them to understand the Word, as it was written to be interpreted. 'Biblical hermeneutics', or 'exegesis', critical explanations and interpretations of scripture, were new to me. I had always just accepted verses to mean whatever I thought they might mean. 

My new friends gently addressed discrepancies between my beliefs and the Bible. I'd picked up errors in my theology, like bad habits, along the way. At first in my pride, I was defensive. But through conversation with the gang, and through the teaching from sermons (both John Piper's online, and at the church I attended) I was taught the Scripture, helping me not to glaze over or misconstrue it, but get it, historical context and all. 

I had been part of the whole 'Christian culture' for years, but was only now coming to know Christ of the Bible. And ultimately, God is glorified in Christians reading and understanding their bibles, being encouraged, and growing in Him. 

I firmly believe that when Christians live together, that they should encourage each other in Christ. I was so encouraged by the desire in my flatmates to know God, to love Him, to serve Him and glorify Him, not themselves. I was amazed by the humility and grace of God that I saw in my flatmates, and God used them to strengthen my faith immensely. 

I think that if we are just flatting with other Christians because they aren't going to shoot up heroin, or sleep around, then there is a problem. If we are choosing to live with other members of the Church, we are to love one another (John chapter 15, verse 12) and to encourage one another and build each other up in Christ (1 Thessalonians chapter 5, verse 11). If we are living with believers and the name of Christ is never uttered under our roofs, then we may as well live with clean living atheists, because clean living without Christ is just moralism. 

I was so encouraged during my stay in Wellington that I lasted only five months back in Auckland, before returning to Wellington indefinitely. I missed craft girl and the clan. I missed the relationships with the people that were used so greatly by the Lord. We are scattered throughout the country now, but are still very much a part of each other's lives. Even if more often than not it's a wedding that brings us together now, and not a cuppa on the couch.
Scarlett Jones resides by the seaside and loves reading, films, craft and quality time with friends and family.
Scarlett Jones' previous articles may be viewed at http://www.pressserviceinternational.org/scarlett-jones.html