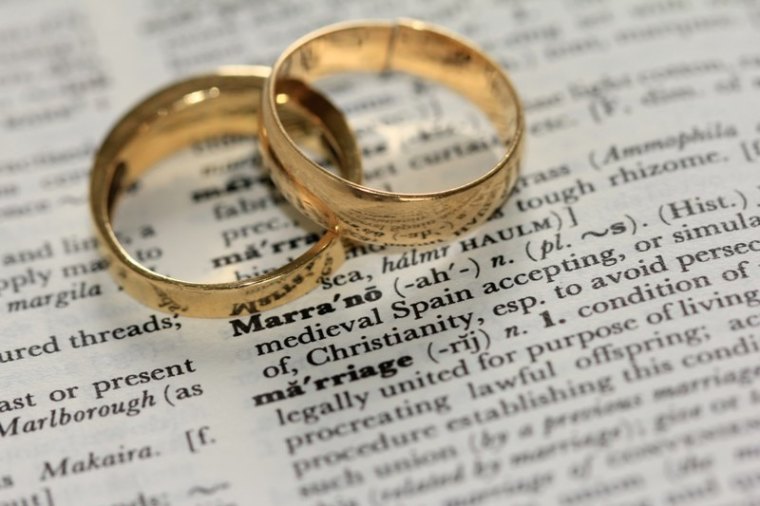 A provocative thought, isn't it? Your instant reaction may be, "That doesn't sound right. That's not biblical." And I would agree with you. Yet, there is a verse which speaks of submission in relationship which warrants our most careful attention in its application and pitfalls.
The verse is this in Ephesians chapter 5, verse 22, "Wives, submit yourselves to your own husbands as you do to the Lord."
And arguably, few other verses have had such an impact on the nature of romantic relationships as the one above.
What this article is about
There is a theological term that grapples with this verse: complementarianism. It's the notion that men and women, though equal in Christ, have distinct roles and purposes in the home and church which complement each other.
In a world where everyone is equal in all facets of life, complementarianism argues for a God-given order to relationships and a spiritual equality yet distinctness between men and women in church whilst a secular culture around it challenges the church on this issue at every step.
This article is not about whether this view is more biblical than its alternatives. I do not write this as one who has any experience with marriage.
Yet, because of this term 'complementarianism' and its accompanying beliefs, this theology impacts not only those who are married. It also impacts the way in which those who are expecting marriage, whether in a relationship or single, view our identities as Christians in relationships.
A Sour Expectation
My own experience of this sort of teaching has taught me three things:
Firstly, that men and women have distinct roles that should not overlap. Wives are to submit to their husbands, and husbands are to lead their household.
Secondly, as a young adult, marriage and seeking intentional romantic relationships is an unspoken rite of passage.
Thirdly, that if I am to seek a romantic relationship, I must have the goal and perspective of marriage in mind to prepare myself.
Accompanying these three ideas are a lot of good God-honouring values. Sex within the confines of marriage is prized, growing in faith together is encouraged, and intentions and boundaries are key to communication.
While all of this is good of itself, our identities as Christians easily begin to shift. We not only believe that submission in marriage is biblical, we begin to assume it as a given certainty.
For those who are single, we imagine this is the sole point of marriage. We begin to accept this as fact, seeing nothing beyond it as we imagine what marriage must be like.
Before long, as we strive towards marriage, we begin to ask ourselves what lessons we can learn from marriage and how we can prepare ourselves for this God-given institution prized in the church.
Before long, while we may not say it, our thoughts begin to reflect some radical question like: Should my girlfriend submit to me?
Lost identities
This flow of logic is no stranger to the literature on relationships. Tragically, some historical evangelical literature paints a dire picture.
"It is only when a woman surrenders her life to her husband, reveres and worships him, and is willing to serve him, that she becomes really beautiful to him." (Morgan, 1973, p. 80).
As absurd as this sounds to our ears, how often is this sentiment taught? In an attempt to divert our congregations from a secular culture, the beauty of women is ultimately confined to the purpose they are expected to serve in the home.
Yearning to draw away from the decline in healthy relationships and persevering marriages, we easily deflect to an equally unhealthy extreme.
Reflecting on this phenomenon, C.S. Lewis puts it so,
"I feel a strong desire to tell you – and I expect you feel a strong desire to tell me – which of these two errors is worse. That is the devil getting at us. He always sends errors into the world in pairs – pairs of opposites. … But do not let us be fooled. We have to keep our eyes on the goal and go straight through between both errors. We have no other concern than that with either of them" (Lewis, 1960 p. 150).
Denominations and congregations are marred by extremes. We experience a custom, a belief, a style we believe to be unbiblical. Attempting to correct it, we opt for the extreme opposite.
This pattern is repeated throughout Christian history with not only how the church responds to culture, but also how church members respond to one another.
We may arrive at different conclusions on what this 'goal' is when speaking of societal expectations and relationships, and how we may best avoid the two extremes of a promiscuous culture and a notion of relationship where one partner is expected to be beneath the other.
Yet, what is most lost and what we can most easily agree on is the utter need to redefine our identities. Firstly, according to who we are in Christ and, secondly, by what Christ has called us to regardless of our relationship status.
One such passage which puts it poignantly is found in 2 Corinthians chapter 5, verses 17-18,
"Therefore, if anyone is in Christ, the new creation has come. The old has gone, the new is here! All this is from God, who reconciled us to himself through Christ and gave us the ministry of reconciliation."
In Christ alone are we made new in His likeness, and we are all called to the same ministry of preaching and sharing the Gospel above all other temporal and worldly expectations.
Let us not allow ourselves to be defined by anything apart from Christ, and if we are defined, let it always be with Christ as our supreme joy, not a theology or societal label. If you find yourself asking questions about submission in relationship, consider foremost James' words in James chapter 4, verse 7,
          "Submit yourselves therefore to God."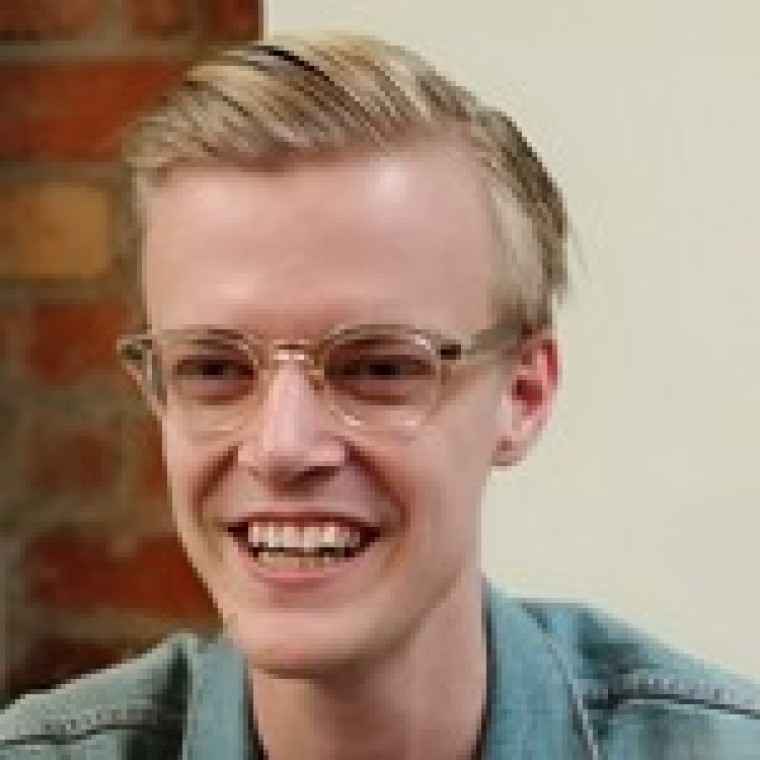 Hailing from North Auckland, Blake Gardiner sounds American, looks Swedish, but grew up in Laos. As an introvert, Blake lives life on the edge by socialising. When he isn't putting his life at such risk, he enjoys reading theology and debating whether Interstellar is truly the greatest movie of all time.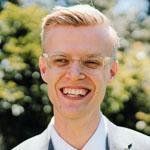 Hailing from North Auckland, Blake Gardiner sounds American, looks Swedish, but grew up in Laos. As an introvert, Blake lives life on the edge by socialising. When he isn't putting his life at such risk, he enjoys reading theology and debating whether Interstellar is truly the greatest movie of all time. Blake is married to fellow young writer Jessica Gardiner.