What is the Song of Songs all about? Is it about wisdom regarding sexuality? Or simply a collection of love poems from Solomon? Unlike other books in the Old Testament, it shows no interest in Law or Covenant or God. Instead, the book is profuse with symbolism, celebrating two human lovers. How do we make sense of such unique literature?
Traditionally, Judaism reads it as an allegory of God's love for Israel, while Christianity as Christ's love for the Church. Regardless of whether the meaning of the text resides in the context of human love or it points to another dimension, there are seven principles that we can learn from the Song of Songs.
Principle #1 - Intimacy
Feelings of love can create intimacy that overpowers reason. But feelings aren't enough to support a lasting relationship. Song 2:7 and 3:5 ("not to awaken love until the time is right") remind us to avoid forcing romance lest the feelings of love grow faster than the commitment needed to make love last. They need to develop together.
Principle #2 - Sex
Sex is a product of the love and commitment rather than lust. It is for mutual pleasure, not for selfish enjoyment or personal gain. In comparing his bride to a private garden, Solomon praised her commitment in marriage (Song 4:12). Abstinence is the 'road less travelled' but also an excellent alternative – no sexually transmitted diseases, abortions and unwanted pregnancies. It gives sexual relations the proper value and saves lives.
Principle #3 - Beauty
The two lovers praise the beauty they see in each other. The language of Solomon and his bride shows the spontaneity and mystery of love (Song 7:1-13). The love one feels reveals that person's inner beauty - qualities that keep love alive. We too can confidently praise the beauty as a way of expressing our love for others.
Principle #4 - Loneliness
Feelings of loneliness and isolation can affect people deeply when in love (Song 5:6). During those times, love can grow cold and barriers can arise. Through careful communication, lovers can be reconciled, a commitment renewed, and romance refreshed.
Principle #5 – Love
The bride described love as strong as death; it cannot be killed by time or disaster; and it cannot be bought for any price (Song 8:6-7). If we continue to treasure love in its pure form and cherish it as a gift from God, our relationship can flourish beyond our imagination.
Principle #6 - Harmony
Marriage is meant to be a harmonizing experience. Sexual differentiation between the gender is complementary, enhancing the qualities of each other. If the relationship becomes dehumanizing, at least one party has most likely overstepped the boundary. While Biblical role distinctions are important, we must keep the 'humanness' of both parties in view as the image bearers of God. Respect and compassion for the opposite gender will go a long way.
Principle #7 - Enticement
Female enticement can awaken the sexual appetite of man in both positive and negative ways. Proverbs 7:17-18 warns against sensual lures by an adulteress, yet such enticement move the Song along with enthusiastic joy when they serve to enhance legitimate love between bride and groom (Song 4:13-5:1).
Sexuality and its charms exhibited in a proper context can be good and praiseworthy. But evil use of such charms can still appear to be similar but can be destructive. It is important for men to guard hearts from deceptive female enticements. This calls for wisdom and discernment.
Closing Remarks
Literally speaking, The Song of Songs is about virtuous love between man and woman, showcasing seven principles of intimacy, sex, beauty, loneliness, love, harmony and enticement. These principles are directly applicable to human relationships in present.
The poetic nature of the Song opens windows to worlds unknown and unexplored, inviting us to love openly and passionately, with all our being. It moves us beyond the rational, to engage all that is meant to be human. In doing so, it also provides a small glimpse into what it means to love God with all our heart, soul and mind.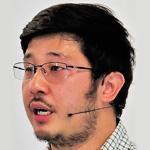 Daniel Jang is a senior advisor with Ministry of Health New Zealand. He is an experienced writer, speaker and mentor to Press Service International (PSI) community. Daniel holds an MA in Applied Biblical Studies from Moody Bible Institute and GradDip in Theology from Laidlaw College.
Daniel Jang's previous articles may be viewed at https://www.pressserviceinternational.org/daniel-jang.html