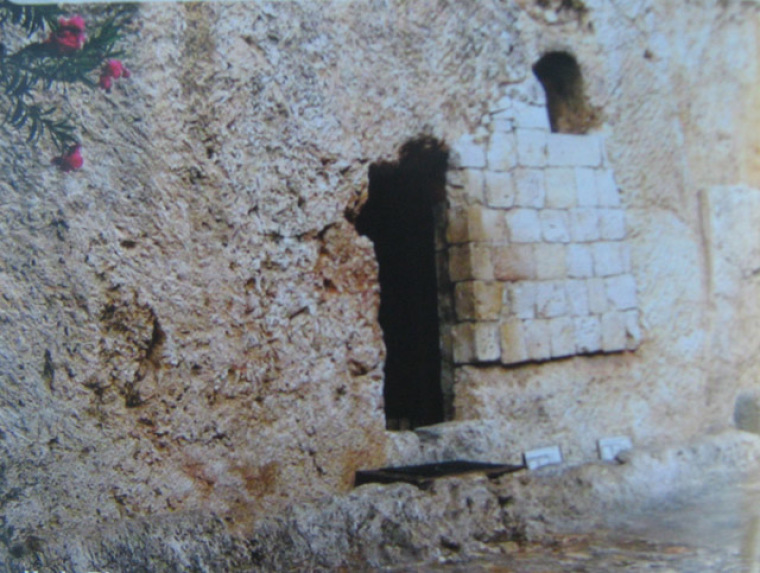 Recently I was standing and observing Jewish people visiting the 'Wailing Wall' in Jerusalem. The huge stones that make up this wall are very important for orthodox Jews, as these ancient blocks are all that remains of their temple. 
It's a very sacred site for them, and whenever you visit, there are people praying up close near the wall, often rocking back and forth as they do so. Slips of paper with prayers written on them are inserted into the gaps between the stones, as if the wall itself somehow makes their prayers more effective.
I had frequently seen photos of people praying there, but as I observed from further back I noticed that men and women were segregated - men on the left and women on the right. Near the area set aside for praying, there are circular water troughs with pewter vessels attached to them, presumably for a ritual cleansing.
There were people constantly coming and going to and from the wall, or using the troughs, and even further away still, at the edge of the spacious tiled courtyard in front of the wall, there was a booth staffed by armed soldiers. Their demeanour was relaxed, but obviously their presence was a deterrent.
I felt sad. All that I've described speaks of division and conflict, of lamentand mourning, of the earnestness of faith, but not of peace or reassurance. Men and women cannot pray together at the wall, they have to undergo a form of cleansing before they approached it, and they can only hope that their pleas might be answered.
There did not seem to be any evidence of 'shalom' – which means 'peace' and 'well-being', and which is a standard Jewish greeting.
I did not pray at the wall. I didn't have to.
Jesus and the temple
Jesus made it clear when he was in Jerusalem that the temple would be destroyed, but that he was not going to leave his followers bereft. 'I will not leave you as orphans,' he had told them before he died, 'but I will come to you.'
He assured his followers of the coming of the Holy Spirit, also known as the Comforter, or an Advocate; in fact, the 'holy' Spirit is the Spirit of Jesus. Therefore, those who have received the Holy Spirit can pray to him anytime and anywhere, and know that they are not on their own.
During my two and a half weeks in Israel, I saw plenty of evidence of where Jesus had lived and been, and some of those places were very evocative. (For example, visiting Jacob's well, where Jesus met the Samaritan woman, and where you can still draw potable water, was incredibly special.)
Jesus in the here and now
Yet theseparticular sites that I was very privileged to visit, are where Jesus WAS when he was here on earth, and they are no holier than anywhere else on earth where he is present today. In fact, he is even more present (if that's possible) when the church, his body, gathers – "when two or three are gathered together in my name, there am I in the midst of them", he said.
In some ways, using the terms 'sacred' or 'holy' to describe significant Biblical places, can be misleading. It's not the sites themselves that matter, it is who Jesus is that counts. The sites are simply places that prompt us to remember who he is and what he has done. They encourage our faith, but are not the sources of it.
We don't have to visit a 'wailing wall', or go to Mecca, visit a shrine or a temple, or even worship in an ancient church building to be in a holy place. When Jesus wanted to spend time with his Father, he withdrew into the desert, or on to a mountain – he didn't go to the temple. Yet he also encouraged his followers to meet together to remember him, and Paul the apostle established groups of Christians wherever he went on his missionary journeys.
Being 'living stones'
In Israel most of the special Biblical sites have a church built on them, and pilgrims gather there to worship and to remember. (As one of our group said, having a church there is better than having a pizza outlet or casino.)  It's not the churches though that count, or even the events that the churches commemorate, that is important – it's the One that they point to.
I came away from Israel very grateful for the privilege of having been able to visit. Yet I was also aware that on the other side of the world, 2000 and more years later, I am equally privileged because I can remember Jesus and worship with others, because of those who have known the living Spirit of God, down through the centuries, and who shared their faith along the way.
They (and we) are what Peter called, 'the living stones' – so that we don't need the remains of an ancient physical building to prompt our faith.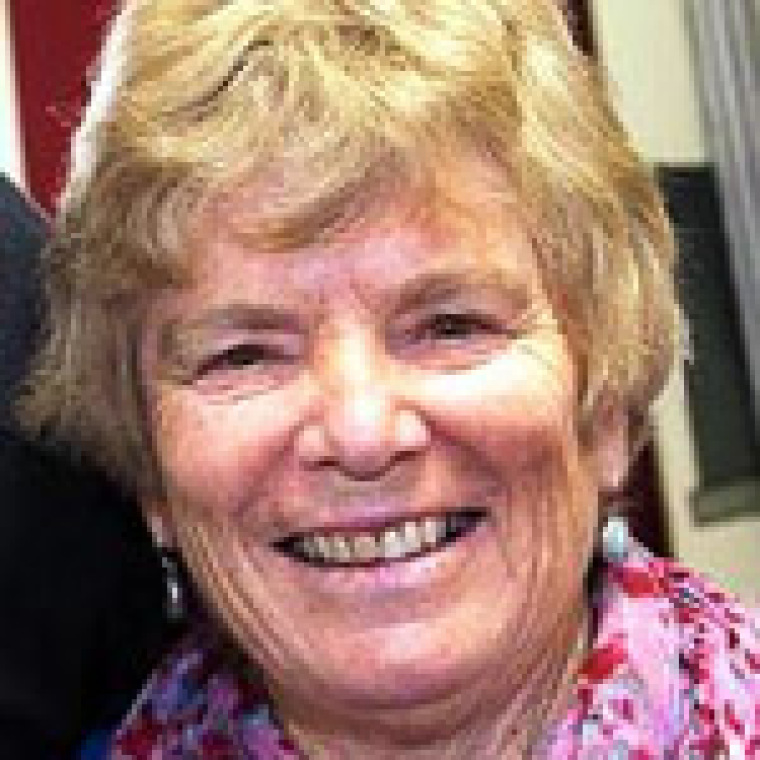 For Liz Hay, living in a mountain village an hour from Christchurch, it's easy to lift her eyes to the hills and to know where her 'help comes from.' She also finds it important to meet and worship with others, and is busy too being a grandmother and supportive daughter to her elderly mother.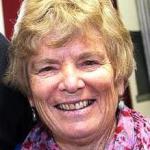 Liz Hay is appalled by the amount of vitriol that is now being slung at any Christian who dares to comment on an issue raised in the media. Christianity is not only seen as an aberration, but is being increasingly regarded by some as a scourge to be removed from society. With the growing malevolence being expressed towards the church, it is no wonder that even going on to church property can be a daunting experience.
The balm of the natural world, and friendship with genuine and real people, that Liz experiences in her small village in the mountains is a wonderful antidote to anti-Christian comments.