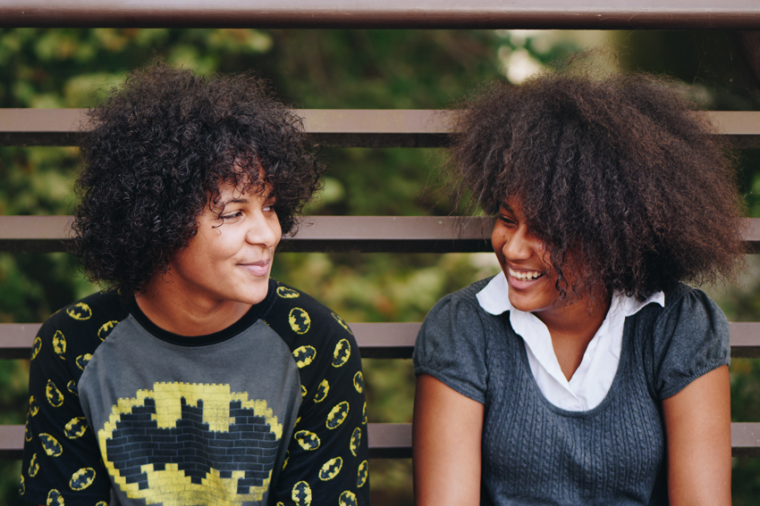 We are called to be active believers in our faith: while our works do not define us and save us in themselves, to have faith and do nothing with it is meaningless. I would wager that a lot of Christians reading now already know this, but our actions speak otherwise.
Oftentimes, we are content with being Christians only around other Christians. Talking to other friends and associates about God has a sort of taboo around it, even when in a casual, non-evangelical way. We are so often scared to show that side of ourselves to people, or to let them see the role it has in our lives. I do not advocate force feeding everyone you come across your religious views, but why do we act as if we are ashamed of them?
We should be comfortable in our faith
It is nice to hang out with friends who hold the same beliefs— we do not have to discuss our faith or do outreaches, we can just be comfortable in mutual concepts of life and carry on with it like any standard relationship. I value this. But does it need to be limited to Christian relationships? What if we could be comfortable with our views with non-Christians?
There are still times we need to act more, though, with our Christian fellows. Otherwise, we let our comfort limit us. We maintain a focus on the self and fellow Christians, sometimes getting cliquey, generally settling for Christian fellowship because it is comfortable. But, we still need to acknowledge the times when we could share our community and do something with it.
Biblical role models
Jesus had His crew of twelve disciples who stayed close. He would often speak to them aside and developed His relationship with them especially. We need that strong Christian community to back us up and hang with. But, Jesus also hung out with tax collectors and sinners, preaching to the people and meeting everyone where they were at, not just dealing with those who came to Him.
In Acts chapter five we see the church struggling to balance building and maintaining their ministry with feeding those in need. Both were of import, so they divided their efforts to reach both. Through their shared beliefs, they were able to support each other and impact those around them.
Spread the love
God has graced us with an abundance of things, His love being the greatest of all. Imagine the difference we could make if we took our Bible study group out of someone's lounge for a night and helped deliver care packages to the poor? What if we got together with friends to help in someone's garden or visit people in prisons and hospitals to show them love?
It can be basic things, things not necessarily all out Christian with Bible verses flying left and right. These are things anyone can do, and anyone does do, but I feel like Christians do not do it enough.
We should not be scared to mingle with people who disagree with our beliefs or fear being in a position where people openly dislike them. There will always be struggles and challenges; we have to pick our battles, deciding when to focus on our spiritual health, when to focus on the Word and spread the Gospel directly through discussion, and when to just let love pour out to others.
We have it pretty good, and I think it is time that we start sharing it with others, and being honest about who we are and who we believe in.
Sabrina is a third year at university studying English and history. She has a passion for learning and creative writing with aspirations to one day become a high school teacher.
Sabrina Meyer's previous articles may be viewed at http://www.pressservice international.org/sabrina-meyer.html