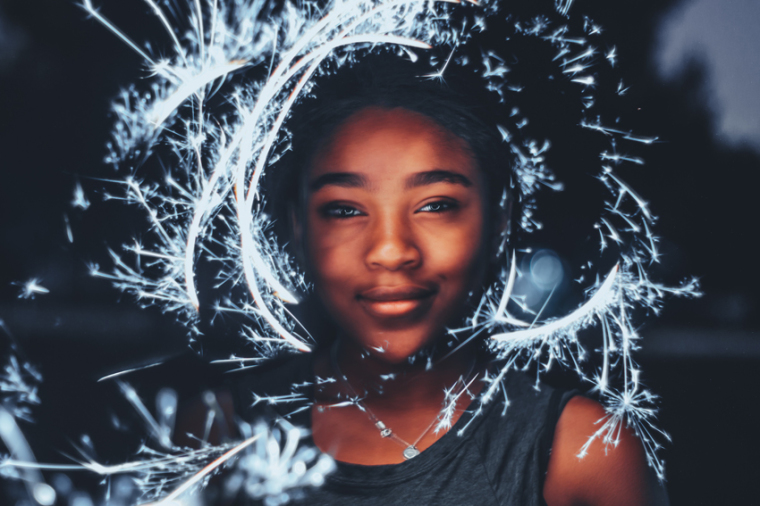 Sometimes it's nice to look back on things and see what dreams I've achieved: many unknowingly. As a little girl I always dreamed of working at a horse stables; I achieved that in high school. I wanted to go to university in the South Island and here I am. They're little things but they mean the world to me.
I also like imagining going back to different versions of my younger self and telling her that her dreams will come true. She'd just about cry over some of them.
But I also have to think about all of her dreams I've killed.
Some dreams are meant to be just dreams, some are fulfilled without our knowing, and some have to be reached for. So many things I've let go of that I could have had and most of them have been for lame reasons. I was too shy; I didn't think I could; people would judge me.
Holding onto things we shouldn't be holding onto
We let ourselves be so controlled by negative images of ourselves and by what others think that we don't allow ourselves the simple pleasures of being alive.
We relish in our childhood years, wishing for the freedoms being ten had. But are we really remembering them properly? All the friendship dramas, not being understood by adults, our every action disciplined... We romanticise the past as if it contains things we can't have now.
You want to go to a restaurant and order dessert first? Do it. You want to have a yarn with someone of a different religion from you? You're only stopping yourself. Always wanted to work that certain field but felt inexperienced? Try for it. Look for internships or ways to climb the ranks, go to tertiary if you're so inclined.
Don't hold back
We sometimes get this idea that we should have done all we can by forty and that afterwards we have to settle down. Nah. Maybe that's why mid-life crises are so common; we delay doing the things we want to the point we panic and do it all at once. Why not do them now?
Be experimental. Push yourself. Challenge yourself. God hasn't given us these years on earth and then sat back to watch us be robots. We have the world at our feet; endless possibilities, talents dreams. He has created us to be creatures of wonder.
Part of this is learning to accept God's image of us. Oftentimes, it's our own selves holding us back, discriminating and judging ourselves to the point we're a mess of insecurity. God's given us the ability to dream and dream big. Why should we pass up on all we have to offer?
A whole lifetime ahead of us
Also, life is as short as it is long. In one aspect, we have ages to be and act. I'm twenty years old. Only one quarter of my way through life. That may seem like a lot, but, man, I could relive what I've been through three more times. At least. Without losing any of being an infant. And if you're reading this at a solid age of 80, think of how much has happened in the past twenty years alone.
But life is still short, too. We procrastinate doing things because we lack belief or think that we have to have everything sorted right away, right now, and once that's done then we can do what we want. We tend to go through this progression of thought where we focus on getting a solid job, and then maybe family or more career success so that we can one day, hopefully, travel or something.
It's smart, I get it, but sometimes it's not necessary. Yes, be realistic, but also be able to tell when you're neglecting the fact that in thirty years, you still may be sitting at that desk with a calendar of the islands beside you rather than selfies.
Be someone your younger self could dream of being.
Re-evaluate your life. Think about the things you've always wanted to do; think about how to achieve them. Don't let your fears hold you back. It may take years of planning, preparation, saving, but don't let it go on indefinitely and don't not do it because you're scared of failure or wasting your time.
Time can be played with, there's plenty of it, and there's never a point in time when you stop being able to be yourself or develop yourself. Every moment is valuable and shapes you. You hurt yourself more by holding yourself back than by taking a shot and missing.
To quote Shia LaBeouf, "Don't let your dreams be dreams."
­Sabrina is a third year at university studying English and history. She has a passion for learning and creative writing with aspirations to one day become a high school teacher.
Sabrina Meyer's previous articles may be viewed at http://www.pressservice international.org/sabrina-meyer.html