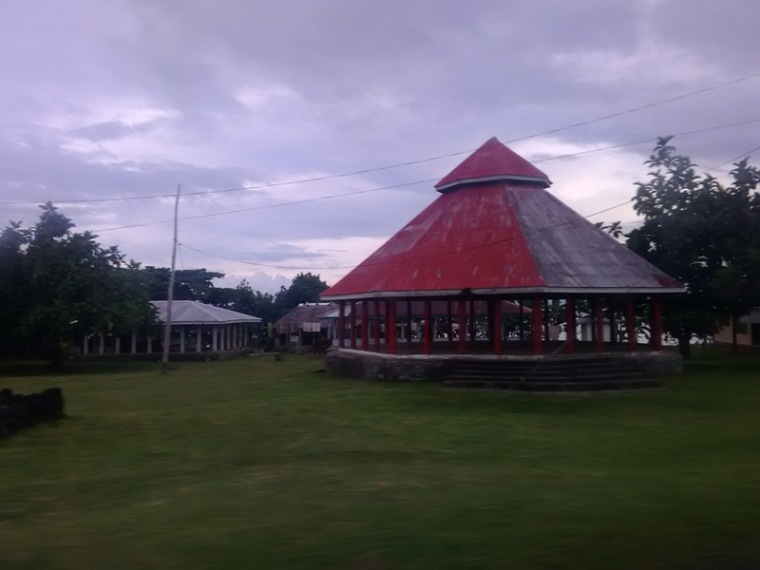 Where is the Samoan culture heading? Is it diminishing or thriving? Is it thriving if the language of the culture is endorsed by one school system, but abandoned by another? The very school system that has neglected the language is in the land of its origin.
I don't know what to make of this ironic and sad situation. Should I rejoice that Samoan students in New Zealand can learn the language at school while the children back in Samoa are drifting away from speaking Samoan?
Samoan in NZ
Samoan educators in New Zealand have succeeded in their efforts to include Samoan language in the school curriculum. Samoan is taught in all levels of New Zealand education system from pre-school through to tertiary. High school students are offered Samoan as a subject and sit NCEA level exams.
New Zealand born Samoan students have the chance to learn how to speak Samoan and learn about Samoan culture. This instils pride and interest for the Samoan culture among students. Samoan students also gain more confidence in their identity as Samoans when they speak in Samoan.
I'm excited to see this happen in the New Zealand education system. It gives young Samoans that want to learn and connect with their Samoan heritage that very opportunity. This enables young people to discover their identities as Samoan children and be proud of it!
Some parents don't teach their children the Samoan language and traditions because they don't have the time. Whereas, other Samoan parents don't because they want to distance themselves from the Samoan way and live NZ lifestyles.
Having Samoan taught in schools and in tertiary education gives students the option of learning Samoan if they desire to.
Samoan in Samoa
In Samoa on the other hand, the opposite is happening. The use of Samoan language in school is discouraged or banned. Times when parents share Samoan stories, history and cultural practices with their children is eroding. Pride in Samoan language and the "fa'a Samoan" or the Samoan way is weakening.
The Samoa government have the view that young people should learn to speak English in schools. This way when children grow up and move overseas, they can assimilate and find employment. Then, families in Samoa await to receive money from their children working overseas. Well, that's the theory at least.
So, students are taught in English at school and have been for some time. Teachers speak English to students in classrooms. Students speak mostly English to their peers at break times. The English language slowly crept its way into the village life over the decades.
Families used to ban English speaking from the village life. Therefore, Samoan people of my parents' generation are fortunate to be fluent in Samoan language. However, in recent times families have become lenient.
Now, the sounds of bilingual talk linger inside a home in Samoa. The conversations between the kids are in English and the conversations between the adults are in Samoan. Then there is a mixture of Samoan and English when older generations speak with young people.
The less Samoan young people speak, the more their pride in Samoan culture diminishes. When young people lose interest in learning the culture, the culture becomes at risk of destruction. Especially when parents are not making time to educate their young people.
How will the language and traditions be carried on to the generations to come? Will it be left to Samoans that are outside to come teach those inside Samoa…
The clash
The funniest thing about all this is, as my mum pointed out to me, is when NZ students who have learned Samoan meet students in Samoa. Students from New Zealand look forward to conversing in Samoan with young people when they visit Samoa. However, they come to meet young people that can speak English.
I experienced this when my family went to Samoa in 2016. We stayed at the house where my dad grew up in. My uncle lives there with his young children.  We were surprised by his children and other children we met around Samoa that could fluently speak in English.
I thought that I would have trouble communicating with the locals because the amount of Samoan I know wouldn't be enough. However, many of my cousins, aunties and uncles could speak to me in Samoan and in some English. I only felt a language barrier between me and the older family members.
"La'u Samoa pele" – My dear Samoa
I am concerned. I'm concerned that this beautiful language and culture is diminishing in its own land. The Samoan language and some traditions may still survive abroad, and Samoan pride scattered around the world. However I beg, please keep the Samoan identity in the beautiful island of Samoa.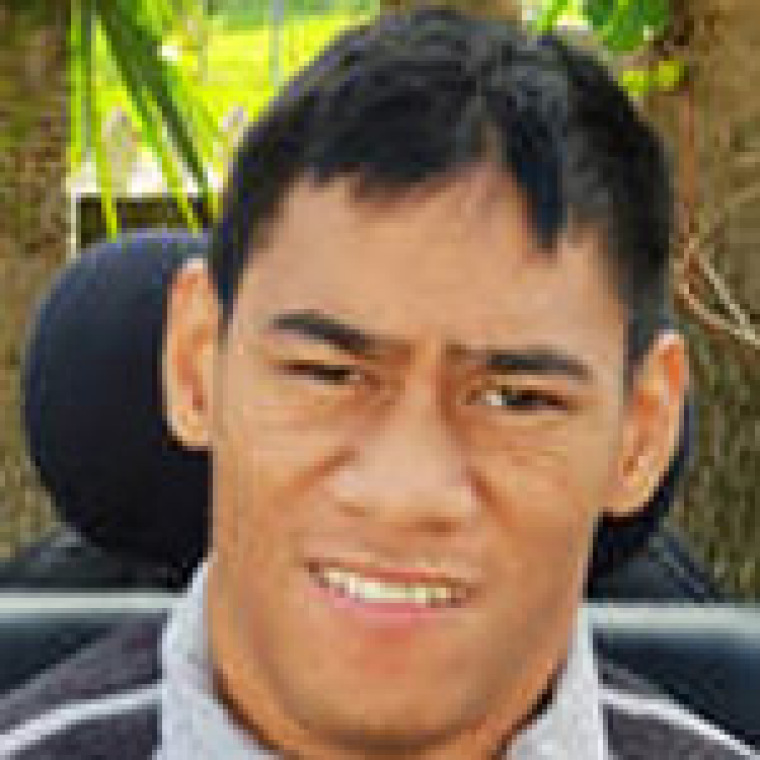 Manuele Teofilo lives in South Auckland with his parents and siblings. He has graduated from the University of Auckland with a Bachelor of Human Services and plans to work in the disability sector. He enjoys getting around in his electric wheelchair and having fun with people.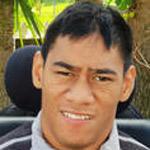 Manuele Teofilo lives in South Auckland with his parents and siblings. He has graduated from the University of Auckland with a Bachelor of Human Service. Now, he works at Elevate Christian Disability Trust. He enjoys getting around in his electric wheelchair and having fun with people.