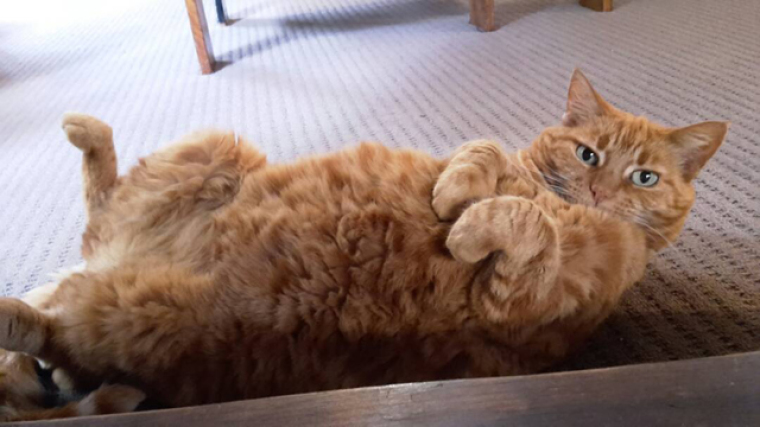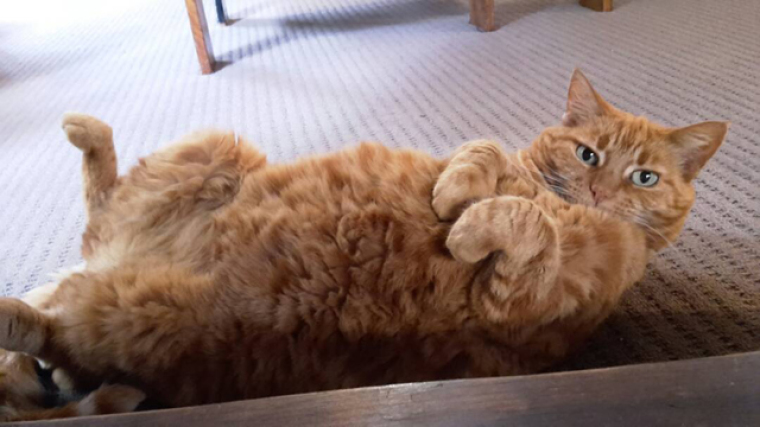 Sometimes life does a runner on you.
One minute you're coasting along, okay with the past, invested in the future, taking on the present like the badass that you are, and generally feeling that life is pretty alright.
Next minute, the carpet is swept out from under your purposeful feet, your head hits the floor of reality with a loud thwack, and you watch in helpless consternation as life cackles uncaringly and runs off in the opposite direction.
Unfortunately for you and I, there is not much that can be done to prevent such catastrophic butt-meets-earth situations. They happen without warning or apology. And whatever others may say to us in bursts of kindly pep talks, they can't do much about our predicament either.
Murphy's law has struck. Life has lost the plot.
Brain cannot compute fast enough to cope with tantruming reality, body is compensating by drowning in sugar and carbs, and heart is cowering in sheer disbelief as normality morphs into something completely grotesque and unrecognisable.
It's a grim situation.
If we look bravely behind, the fathomless past will swallow us whole with fresh regret or reawakened, useless longings.
If we look daringly ahead, the future is just as unhelpful. In fact, we aren't even sure where the future is anymore. Somehow we have tumbled out of it – completely fallen off the magic carpet, which is now soaring away through the starry sky, as beautiful as it is unreachable.
As we wobble on uncertain feet and invent new neck sprains trying to sight that damn carpet, a few pressing questions arise in our not-quite-yet-panicking throats.
Where am I?
Surprisingly, the first question is decidedly practical.
We know the past is a mess. We see the present is unreadable. And we suspect the future is playing hide'n'seek and won't be showing its face for some time.
So we need someone to tell us where we are, but we are slowly realising that no one can actually say for sure where we are. How can they when we are… well, where are we again?
There is nothing left.
There is nowhere left.
There is only the funk.
And not the musical genre.
No, this funk is the kind that can only come from falling off the trajectory you were on and finding yourself in weightless freefall.
The funk is fear, even panic. The funk is dark and dingy. The funk is largely uncertain, somewhat disconcerting, and mostly traversed in a solitary manner.
Unfortunately, getting out of the funk is not nearly as simple as getting in. Mostly because we have no idea how we actually got there in the first place.
Snapping your fingers like Mary Poppins, scolding loudly or even laughing at it hysterically have no effect on the funk whatsoever.
"The funk is."
"The funk has come."
"Make way for the funk..."
…would be far more appropriate reactions.
Because, however ironic it may sound, embracing the funk is the only way to begin to get through it. Somehow, looking around at the chaos, realising what it is, and then simply labelling it "the funk" makes it that much more approachable.
"Hello, I am [insert your name] and you are the funk and this is a mess."
And then we can start to get on with things, even with the funk still hanging out of our back pocket like an unwanted banana peel. Sooner or later we'll find a place to throw that peel away.
Where am I going? 
This question is harder to ponder, mostly because there is no obvious and immediate answer. Now that we know we're in a funk… well, we know. And that's about the extent of our knowledge thus far.
But acknowledging our funky reality and even finding some sort of peace with the present state of things, is not hugely helpful when it comes to practicalities. The foot is finally ready to slip out of the muck and take a solid step – but where to?
We have no idea what comes next. We have no idea which direction to turn. Everything we had planned and organised and once upon a time set in motion, is long gone on that shimmering Turkish rug of dreams which ditched us long ago.
So what now?
It's at this point that the most crucial truth of all must enter our muddled minds:
There is no right or wrong step.
There is simply the next step.
At the end of the day, it doesn't matter where we're going in life – it matters how we're going about it.
Even in the funk, we can still do what's fair and right. Even in our chaos we can show love to others. And if we're lost, we don't have to apologize for not knowing where we're going. Life is a journey after all; not a destination.
Falling out of the future we had planned and finding ourselves unexpected roommates with the funk definitely leaves its bruises. But at some point we will begin to find our feet again. We will begin to put one foot in front of the other.
And "the funk that is" will become "the funk that was", and we will know that we are standing on the threshold of a world full of beautiful possibilities.
And that, perhaps, is how we should have been viewing life – funk or no funk – all along.
NOTE: The funk is real. Groups like TWLOHA are worth checking out for real support and help.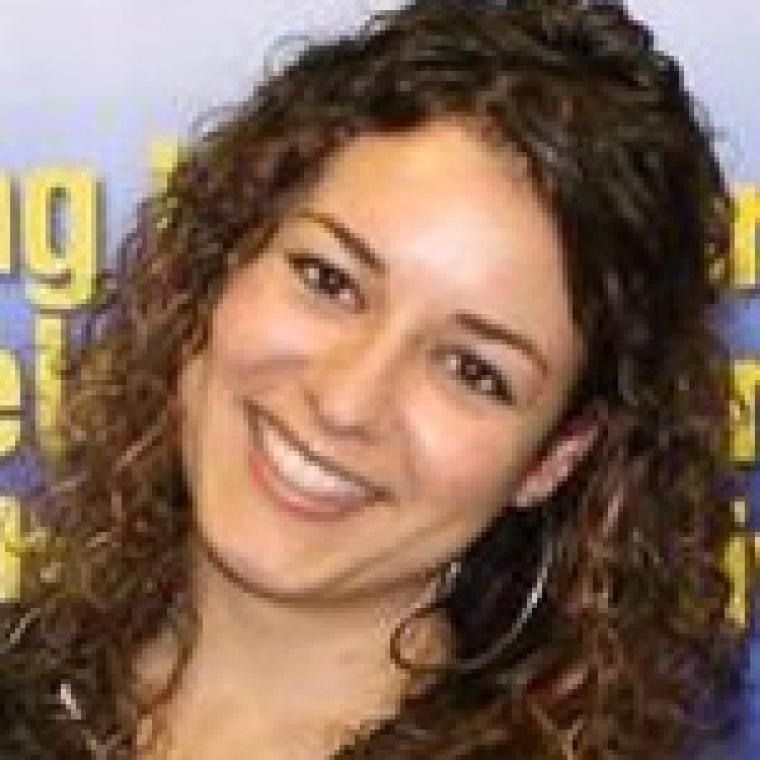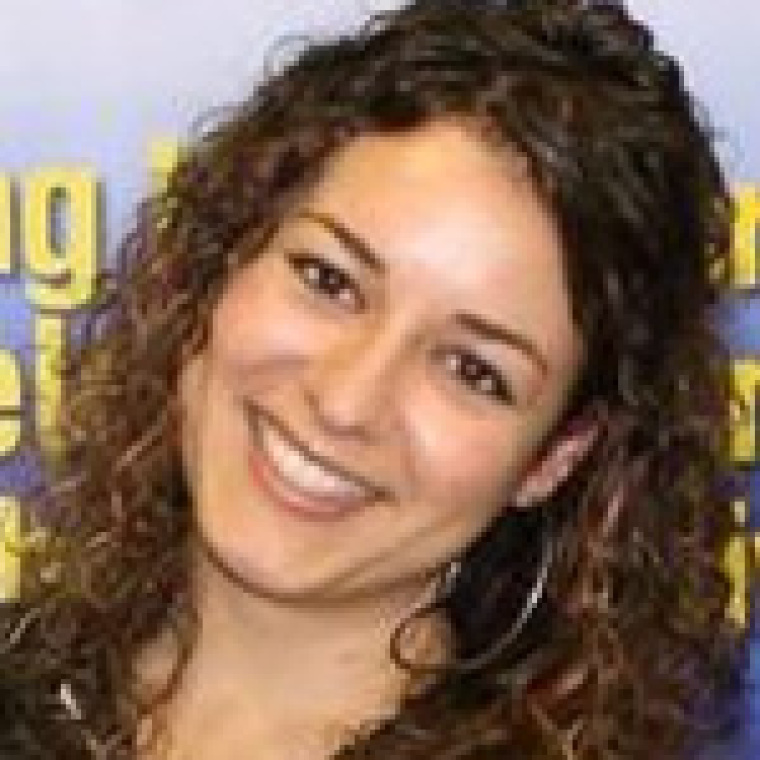 Emma is an Italian-South African with a New Zealand passport and an international heart. She spent years running a puppet ministry and directing student choirs, before going on to serve with Mission Aviation Fellowship in New Zealand (7 years) and Papua New Guinea (3 years). Currently a nomad living between various countries and towns, Emma's deep joy is in writing, music, connecting through people's stories, and finding God in unexpected places.
Read Emma's creative expressions at http://www.girlkaleidoscope.wordpress.com or follow her PNG adventures at www.pngponderings.wordpress.com
Emma McGeorge's previous articles may be viewed at www.pressserviceinternational.org/emma-mcgeorge.html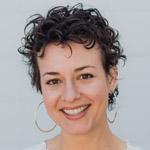 Emma is an Italian-South African with a New Zealand passport and an international heart. She spent years training student choirs and co-running a puppeteering business, before working for a humanitarian organisation in New Zealand (7 years) and Papua New Guinea (3 years). Currently a nomad living between various countries and towns, Emma's deep joy is in writing, music, cooking up an Italian storm, and taking time to listen to people's stories.
Read Emma's creative expressions at http://www.girlkaleidoscope.wordpress.com or https://pngponderings.wordpress.com/2016/09/02/finding-the-beauty/
Emma's previous articles may be viewed at www.pressserviceinternational.org/emma-mcgeorge.html