I recently did a big, scary thing. I left my little island home and moved to a tiny town surrounded by corn fields to complete my post-graduate studies.
I had been trusting that God would make it super obvious for me through the offers I received. I applied to a number of schools, and as luck would have it, I got into a few. So, the decision as to where to go was up to me.
I prayed more prayers than any other time of my life, but with the deadline to accept/decline offers from schools looming, God was silent. It was as if He was sitting back saying, "This one's yours to make. I trust you, go where you want to, I've got your back."
This is the story of how God proved His sovereignty in His silence. - this story of how I met Alice.
Do not worry
 "Therefore I tell you, do not worry about your life, what you will eat or drink; or about your body, what you will wear … For the pagans run after all these things, and your heavenly Father knows that you need them. But seek first His kingdom and His righteousness, and all these things will be given to you as well. Therefore do not worry about tomorrow, for tomorrow will worry about itself. Each day has enough trouble of its own." (Matthew chapter 6, verses 25 and 32-34).
 The verses above are quite clear, we do not need to worry about the smallest detail of our lives because God knows what we need. He holds our tomorrows in the palm of His hand. He knows each of them intricately and His father heart knows how to best carry us through them.
I had recited this truth to myself and heard it from the lips of others many, many times as I prepared for my move. Eventually it stuck, and I felt almost blasé about my across-the-world move.
That is, until I spent hours driving through endless cornfields and parked in a one-street town.
"Um, Jesus. Where the heck have you sent me?" was the next record that I scratched through overuse. Fast-forward through many stressful stories, we have finally reached the best part of this narrative. Alice.
Alice
Picture this: it is 28 degrees (82 Fahrenheit) and you have to move two full suitcases 2km (1.3 miles) down the road. There are no taxis or Ubers, you do not know anyone in the town, and the next bus is only coming in 40 minutes.
Out of pure desperation for one success for the week, you start walking. Five minutes later you are dripping with sweat, and one of the suitcase wheels break.
This was me on a fateful Friday afternoon.
"God, now what?"
Before I even had time to formulate a proper prayer, ask for help or even shed a tear, Alice arrived.
Alice is a grandmother who was driving on the opposite side of the road to where I was walking. She saw me crouch down to try fix my wheel and decided to offer me a lift.
We made small talk about where I was from and what brought me to this tiny town. She said she knew two faculty in my department and would tell them to look out for me.
With a hug and a "Welcome to Oxford! The students belong to all of us here, so tell your mom your other mom picked you up today", Alice dropped me at my front door.
Not just a sweet story
I thought my story with Alice would end there. I thought it would be a story I could write home about, maybe make my mom cry, and store in that special corner of my heart forever.
As usual, God had bigger plans.
Alice, true to her word, emailed her friends' friend about a girl from New Zealand who is new to their department.
I met Alice on Friday. On the following Monday I went for graduate orientation at my department. After our initial meeting, I had a faculty member come introduce himself. He had heard my accent and figured I must have been the girl Alice emailed him about.
Half an hour later, after introducing ourselves to the department, another faculty member came up to me. He had completed his PhD at the University of Otago, under the guidance of my honours supervisor.
I was floored. For the first time in my travels, someone knew what my home world looked like, smelled like, sounded like and felt like.
BUT GOD WAS NOT DONE YET.
After leaving that conversation marvelling at how small the world is, that someone in the middle-of-nowhere, population of 20,000 people town, knew my home, my God was not done.
I heard someone call my name and I entered the office of a faculty member that I had not seen yet. He introduced himself as a church friend of Alice's and said that if I ever need anything, to come knock on his door.
Flabbergasted
It may seem silly, that I am this undone by meeting three faculty members in my department. In the context of being very anxious in unfamiliar situations and not knowing a soul in any of the surrounding states – this was huge.
God showed up strong for me that day in the gentleness that only a dad can.
I hope that in whatever situation you find yourself in, whatever stresses and series of unfortunate events that come your way – God has plenty more Alice's. There are things that He will do that will seem small but end up opening so many doors for you.
So, here's to new adventures, a great big God, and living next door to Alice!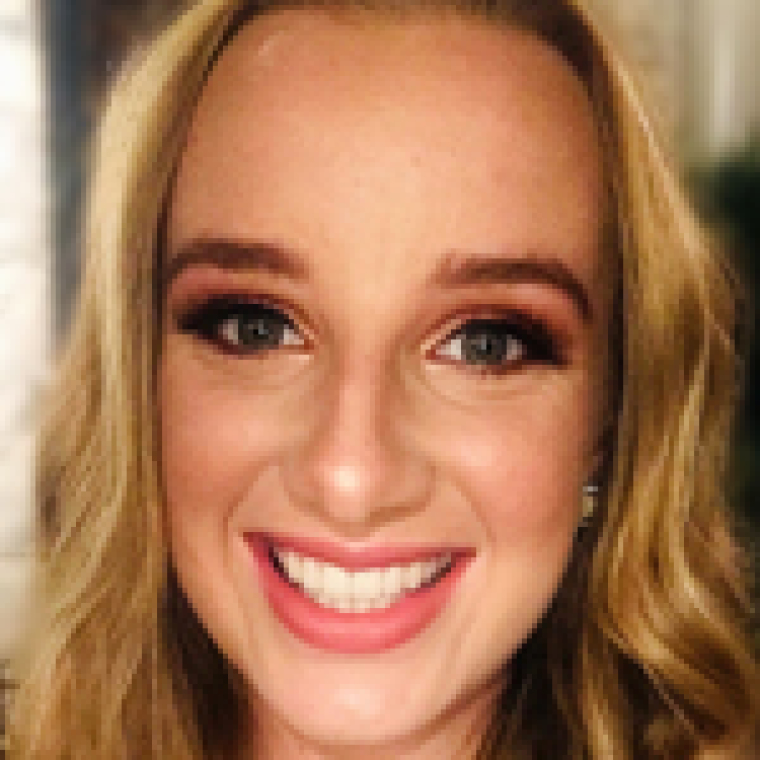 Petro is a currently completing her masters degree in Sport Leadership at the University of Miami (Oxford, Ohio). Originating from South Africa and growing up in New Zealand has given Petro a love for all things sport and travel. Writing is Petro's way of making sense of the world around her and expressing the words God places on her heart.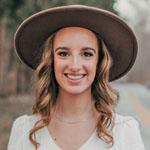 Petro Lancester is a recent sport leadership graduate from the Miami University and a newlywed wife to her husband, Ansen, who is a worship pastor at their church in Ohio. Originating from South Africa and growing up in New Zealand has given Petro a love for all things sport and travel, and a heart for the importance of community. Writing is Petro's way of making sense of the world around her and expressing the words God places on her heart.