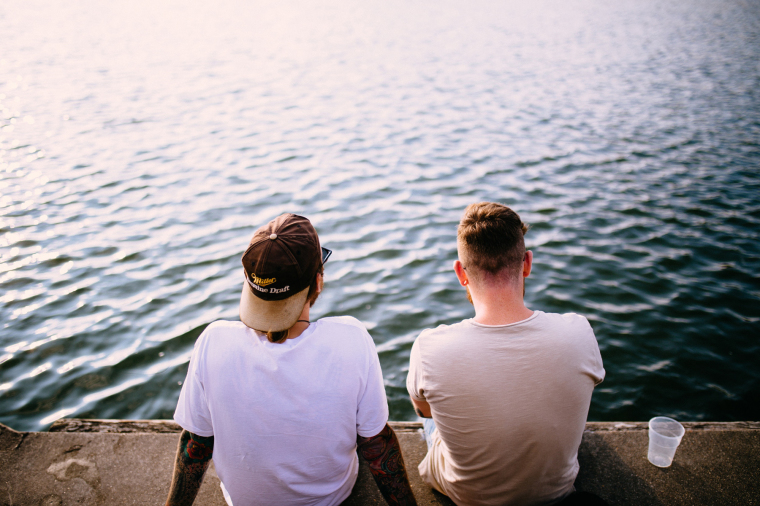 First published June 13, 2017 on www.jeremysuisted.com.
I read a great article in the latest Christianity Today issue.
(If the link doesn't work because you need to be a subscriber – I highly recommend you sign-up. A new issue, once a month – with some great thoughts. Go on – I don't get paid to say this!)
The writer, Christine Herman, was talking about the power of arguing with our mouths shut. Fundamentally, she highlighted the difficulty in changing someone's mind – and the important role in listening in this process.
However, it was the first part of her argument that struck me. She states – "Both common sense and research confirm this is true; it is very hard to change a person's strongly held beliefs—religious or otherwise."
As I chewed this over, I thought of myself. And – in all honesty – I can't think of too many things I've changed my mind about over the past decade.

There's superficial things – I now like brussel sprouts, avocado and peanuts (just not together). I enjoy drinking coffee. I like to read fiction.
But with the big things – morality, values, ethics – I can't identify to many big changes.
Now, I'm not saying that this is a bad thing. It is important to have convictions and to be steadfast in belief.
But as I reflected on this, I think there were two things that stood out to me.
First, Don't Fear
Firstly, I don't need to fear other ideas and perspectives – but instead, should be able to listen to them.
Jonathan Dodson, author of the book The Unbelievable Gospel: Say Something Worth Believing, is quoted as saying – "A big part of people feeling loved is being asked questions."
I love this. And – a great way to love, is to ask questions.
I love it when people ask me questions about my hobbies, experiences, career and life. But, I hate it when people are doing this with a tone of comparison, or are doing this while distractedly checking their phone.
When I am listening to someone whose opinions are different from mine – I'm loving them well. And – more so – when I am doing this from a posture of grace – I am in the opportunity for one of two things to happen.
First, I am in position to learn truth. It is both arrogant and naive to assume that I have a monopoly on the truth. Listening to another may help serve as a nudge toward truth, and as a corrective for me.
I need not fear this difference, but instead should seek to listen and understand.
Second, I am in a position for my own beliefs to be developed.
When we put a muscle under tension, it grows. It seems to be the same with ideas – when we challenge our ideas and seek to listen to others – it may place our values under tension. This isn't a bad thing. If they are true, they will be strengthened.
It's an amazing truth in the Scriptures that peoples' faith developed in dialogue with God. They would speak with him – sometimes crying, sometimes shouting, sometimes speaking, sometimes whispering.
And God would reply – in dreams, visions, words, events and through His word.
And this God was named as the one who sees. As the one who hears.
God would listen to the views and beliefs of the speaker. He would listen. And, often, he would urge the people to do the same in return.
And it was in this dialogue of speaking and listening that change would occur.
Faith was deepened. New life was breathed. Repentance occurred.

So why do we think that our and others' beliefs won't be changed or strengthened without listening?
And this leads right to the second stand-out for me.
Second, Minds Are Tough

It's a massive task to change someone's mind. Huge!
If I recognise how hard it is to have my own mind changed on issues – why do I sometimes assume that others will change their own with ease – and am frustrated when they don't?
The older we get, the more stuck-in-our-ways our neurological pathways become. And changing minds is a literal God-sized task.
One way we can participate in this is through the art of listening. Instead of assuming that we know why the person with a different sexuality holds their position, or why the agnostic, atheist or Muslim believes what they do – we listen. We inquire.
We recognise that their position appears just as logical to them, as ours does to us.
We seek to understand their point of view, before we share ours.
We share well, and respond honestly to confusion and weaknesses our posture may have.
This is not natural to me – and appears not to be natural to many. M. Scott Peck said, "You cannot truly listen to anyone and do anything else at the same time."
So, I encourage you to listen and listen well. Not just to the Facebook articles from those you already agree with, or from your friends who share your point of view. But listen to the differences. Ask questions and love. Seek to understand – and when you share, do so with love and prayer.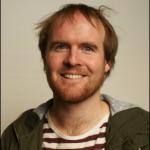 Jeremy Suisted is from Cambridge NZ a Creative Consultant and was once voted in the Top Six Waikato's Hottest Muffin Bakers.