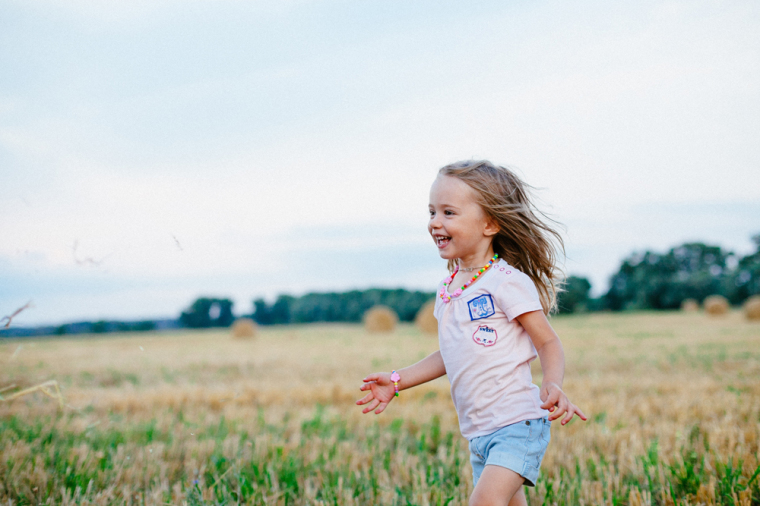 "Truly I tell you, unless you change and become like little children, you will never enter the kingdom of heaven." 
—Matthew chapter 18, verse 3
"Let the little children come to me, and do not hinder them, for the kingdom of heaven belongs to such as these."
—Matthew chapter 19, verse 14
As we get swept away into life, the older we get, the more we lose our childhood innocence and mourn the loss of that freedom. Unfortunately, when Jesus tells us to change and be like little children, He does not mean that we should cast away all responsibilities and claim innocence for every wrongdoing. He does mean we can learn from children.
Shameless
As we grow older we get prouder. We care more about what people think, about what is socially acceptable, and about how we want to present ourselves. The childhood us who would demand an audience for our singing now tends to sweat at the thought of someone walking in on our mindless humming.
Why do we hold back so much? We envy the free-spirited nonchalance of a child as if we cannot obtain it ourselves.
We see it as beneath us to give in to the childlike antics; to get excited about life and God but that is exactly what we need to be like. When the children ran to Jesus they did not care that a mass crowd was watching. The blind beggars that refused to be silenced did not consider their audience nor did they see themselves as worthy of being healed—they knew Jesus could heal them and they called out shamelessly. We can too.
Eagerly expectant 
Children have a habit of being selfish. It is like they see the people around them as benefactors. I do not endorse selfishness, but I support zeal and eagerness.
Children can ask for that candy bar without hesitation because to them, why should they not receive it? You tell them no and, ideally, they carry on with life, perhaps after a brief sad spell. You tell them yes and they are stoked and, again ideally, grateful. Gratitude should not be restricted to things that are beyond our grasp.
As believers, we are children of God. Why are we so scared to ask for things?
We cannot just tell ourselves we do not deserve to receive anything and shuffle away in remorse over our guilt, and we especially cannot then return later asking for something because we have "been good" because that does not matter. We never deserve anything. But as His sons and daughters, God has given us the right and privilege to ask, and He maintains the right to give or refrain.
Feelings
Another thing children are not afraid to do, hopefully, is feel. They cry when they miss someone or are hurt, they are angry when they feel wronged, they laugh when they are amused; they can love without doubting. Children do not yet know the art of wearing a mask, and that is beautiful. Whilst I see the value of not having a breakdown in the middle of the supermarket, I also see the value of being free to show emotion.
We are emotional beings. I feel things, you feel things, that person over their feels things. So why do we feel ashamed about it, and why do we judge others when we see them express themselves how they wish?
It should be okay for our friends to see us cry; it should be okay for us to get energetic when we see our friends or something that interests us. We should not have to wait for the crowd to assemble to share in collective emotion like at sports games.
Innocence
Childlike innocence seems the hardest to achieve and it is indeed impossible to. But has God not given us His righteousness, are we not justified through faith (Romans chapter 5, verses 1–3)? We are not free to delve into sin and be excused from the consequences. We are, however, forgiven and God understands our faults. Though we make a commitment to follow Him and actively try to lead lives pleasing to Him, He understands that it is inevitable that we will screw up and sin. In that I believe is what it means to be justified by faith.
Inheritance
So, what does our inheritance look like? It looks like freedom of belief and acceptance of being a child of God. This inheritance as sons and daughters of the Father is ours to claim if only we could be so bold as to rise above the suffocating expectations of the world.
We so readily become like the rich man in Matthew 19, verses 16–26, grasping onto worthless treasures—aspects of ourselves that we cannot let go. Jesus does not weigh lightly on the likeness that believers should have with children—we must become like them to inherit the Kingdom of God.
Of course, I have not gone into enough depth to fully connote the weight of this, but it shows the importance of being able to drop social pretexts and be true to ourselves as children of God and to embrace the promises and freedoms God gives us as followers of Christ.
Sabrina is a third year at university studying English and history. She has a passion for learning and creative writing with aspirations to one day become a high school teacher.
Sabrina Meyer's previous articles may be viewed at http://www.pressservice international.org/sabrina-meyer.html