A new audio Bible read and recorded in a Kiwi voice has been released by Bible Society New Zealand in partnership with Rhema. The New Living Translation audio Bible is the only Kiwi-voiced audio Bible currently available in New Zealand.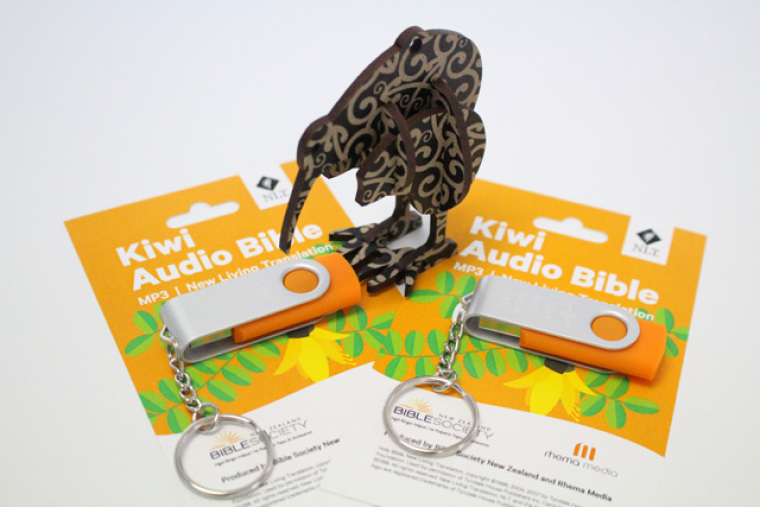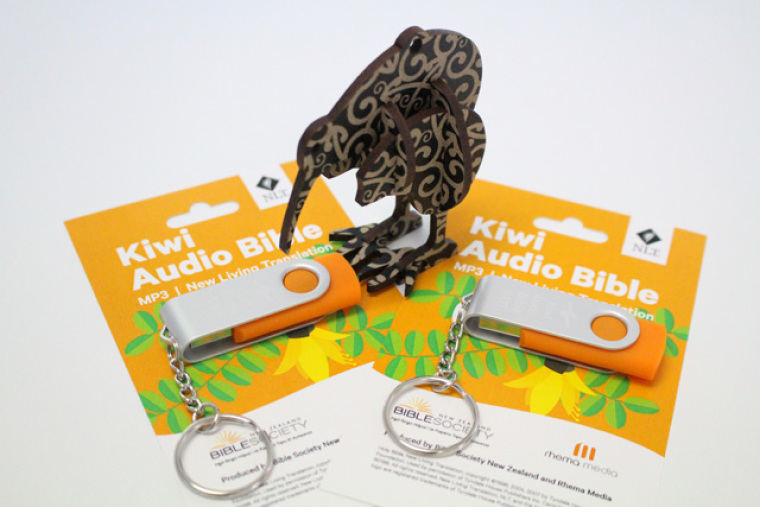 Read by Rhema long-time announcer Andrew Urquhart, The Kiwi Audio Bible, took a marathon five years to produce with Andrew recording in weekly slots of four hours at a time. The playing time for the Bible from start to finish is nearly 80 hours.
Preserving Andrew's vocal chords was vital both to the Bible recording and his broadcasting commitments. But the biggest challenge for Andrew was reading 2 Kings with the endless lists of unpronounceable Hebrew names.
He said some of his personal favourites were Sepharvaim, Meshullemeth and especially Seraiah son of Tanhumeth the Netophathite. "I was sometimes relieved when they were killed off, only to have them referred to again as the father of such and such in the next genealogy!," he quipped.
Another challenge was ensuring voice consistency. If a name was pronounced a certain way in one chapter it had to be the same when it appeared next. Project Producer Rev. Ross Browne, who is experienced in speech and drama tuition and radio play production, ensured Andrew found the key word and accurate emphasis for each verse. For Andrew this helped him engage with the meaning of the text.
Overall, Andrew said reading the entire Bible out loud was an amazing privilege he would recommend to anyone. The book he enjoyed reading the most was Isaiah, which he described as an epic poem. "It was fantastic to read out loud, whole chunks at a time. It was great to hear some of those treasured verses in Isaiah back into the context of what was being said in the book overall."
"I think this is such a wonderful resource, especially for people who want to be able to spend more time in God's Word but find it difficult to find space in their busy schedule. By having the Bible on a USB stick they can redeem the time spent commuting or exercising, bringing the Bible into their everyday routine," commented Andrew.
The Kiwi Audio Bible (New Living Translation) comes on a USB stick and is available at Bible Society New Zealand and Manna for the special introductory price of $14.99. For more details or to order go to www.biblesociety.org.nz or visit manna.co.nz
Sarah Richards is the Bible Society of New Zealand media manager and a Panellist for the Kiwi young writer program.