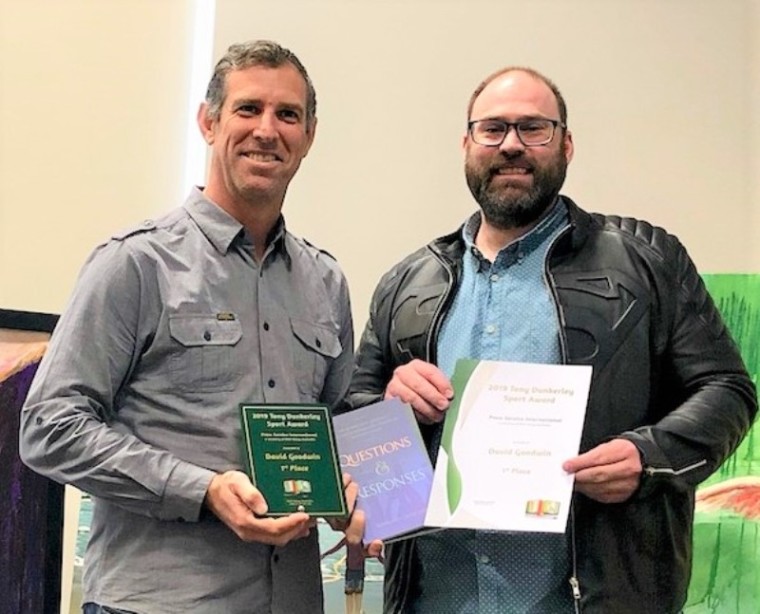 Christian Today New Zealand has available a sport writer spot and invites Kiwi young people to put up their hand.
There are 5 sports writers in the Press Service International program in conjunction with Christian Today Australia.
There are 5 weeks in each Cycle and each of those weeks has a sport writer.
Week 1   -  Travis Barnes   -   Melbourne
Week 2   -  Jeremy Dover  -  Melbourne
Week 3   -  David Goodwin  -  Melbourne
Week 4   -  Wes Tronson  -  Gold Coast
Week 5   -  Phil Hall  -  Melbourne
Josh Hinds was a sport writer for 10 years and often wrote interesting articles on international sports such as motor racing, and US sports, NFL, Baseball and NBA and replaced by Travis Barnes.
Past Kiwi sport writers
There have been three previous Kiwi sport writers
Brad Mills  -  Auckland
Annemare de Villiers   -  Christchurch
Tim Newman  -  Christchurch
All three have won the annual Tony Dunkerley Sport Writer Award – an award determined by five Panellists who marked the sport articles.
Spot available
Writing sport for Christian Today with a Facebook following of 4.6m around the world is voluntary but it provides a 'by-line', name recognition and moreover great on your career CV with an international column.
Young Kiwis interested  -  very pleased to hear from you  -  connect with Dr Mark Tronson  -  timeout@bushorchestra.com 
Dr Mark Tronson is a Baptist minister (retired) who served as the Australian cricket team chaplain for 17 years (2000 ret) and established Life After Cricket in 2001. He was recognised by the Olympic Ministry Medal in 2009 presented by Carl Lewis Olympian of the Century. He mentors young writers and has written 24 books, and enjoys writing. He is married to Delma, with four adult children and grand-children. Dr Tronson writes a daily article for Christian Today Australia (since 2008) and in November 2016 established Christian Today New Zealand. Dr Mark Tronson's Press Service International in 2019 was awarded the Australasian Religious Press Association's premier award, The Gutenberg. Mark Tronson's archive of articles can be viewed at http://www.pressserviceinternational.org/mark-tronson.html