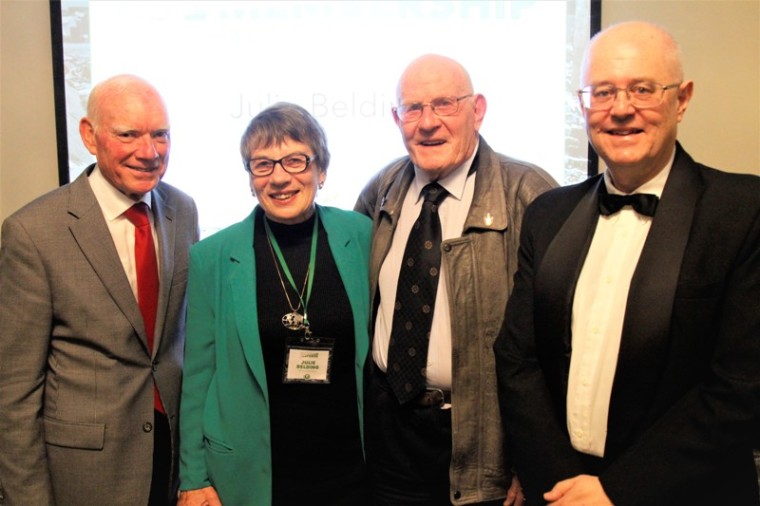 A few weeks ago now, on Saturday 7 September in Christchurch, Julie Belding was endorsed by the Australasian Religious Press Association as a Life Member.
Julie Belding in a very familiar name around New Zealand Christian media circles and these are some of her accolades.
Church magazine editor
 Julie was editor of The NZ Baptist for nine years from 1993 to 2001. Then she became the founding editor of DayStar, a transdenominational newspaper which eventually turned into a magazine. This role lasted from 2002 to 2011. When DayStar ceased publication, Julie became the founding editor of LIFT, the in-house magazine of Windsor Park Baptist Church, one of the largest Baptist congregations in New Zealand. This monthly publication was more than a Parish pew sheet. It took a broader approach to faith and life for Christian people.  
New Zealand ARPA Chapter Coordinator
 From the time Julie became editor of the NZ Baptist, in 1993, she began to attend the regular lunch meetings of the Auckland chapter of ARPA and still attending them, Julie attended her first ARPA conference in 1994 and has lost count of the ones she has attended since. In 2006 Julie was elected the ARPA NZ chapter coordinator and in this role she connected many Kiwi Christian publications. (These represented most denominations as well as a few parachurch organisations such as the Bible Society.) Julie established a local publication titled Scuttlebuck to link the various NZ branches of ARPA together. In her capacity of ARPA chapter coordinator she was automatically elected a vice-president of ARPA, a role she occupied for 12 years. 
The Baptist Women's Union of the South West Pacific  
 Through her role as editor of the NZ Baptist, Julie had covered many annual, international gatherings of the Baptist World Alliance over the years. She became involved in the BWA Women's Department, and in 2009 was elected President of one of its seven regions—the South West Pacific, for a five-year term. (The Baptist Women's Union of the South West Pacific is usually shortened to BWUSWP, and is informally pronounced "Bizz-wup".)  In 2009 when Julie was attending a BWUSWP conference in Cairns, she met Dr Mark and Delma Tronson the Chaplain to the Australian Cricket Team with connections in years to come.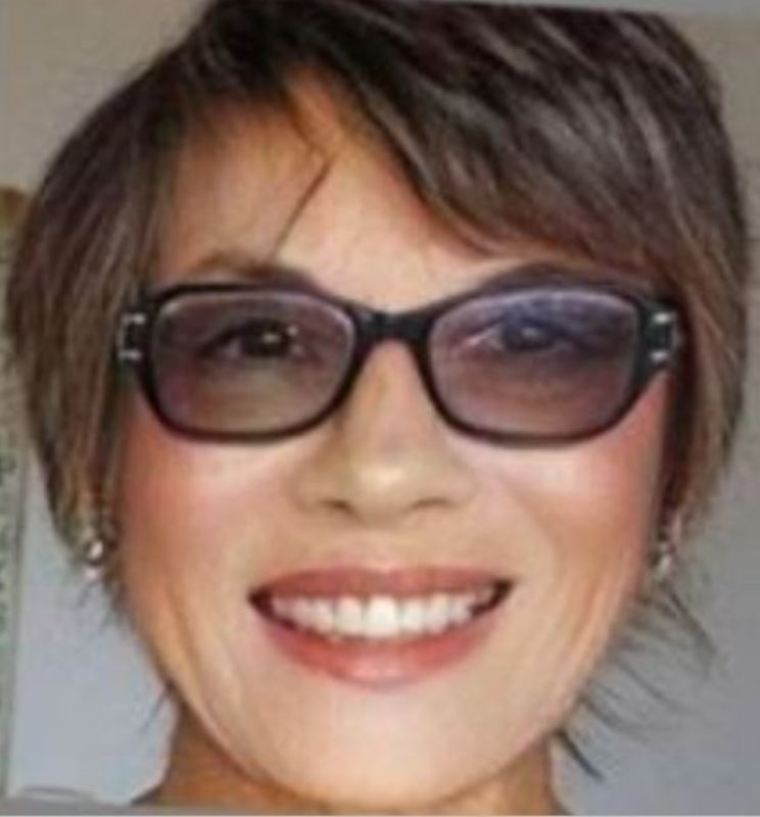 The Gutenberg
 In 2017 Julie Belding received that year's Australasian Religious Press Association's premier award, The Gutenberg, for outstanding service to Christian media. This recognition was highly enjoyed by the Christian writing community.   
Kiwi young writers consultant
 When Dr Mark Tronson established the young writing ministry 'Press Service International' in Australia in 2008, Julie Belding was one of the New Zealanders he connected with in 2011 when planning a 2012 New Zealand launch of the Kiwi young writers. New Zealand young people were bought together and in August 2012 this was initiated with Christian Today. 
Senior writer Christian Today New Zealand
 Julie Belding become one of several senior writers with the Kiwi young writer program, giving them encouragement and direction, and as a result of this spoke to the Kiwi young writers at their Auckland 2013 conference and again at their Christchurch 2013 conference.
ARPA Life Member
 At the 2019 ARPA conference, Julie Belding was awarded ARPA Life Membership, a wonderful recognition of service. Speaking to the award, fellow Life Member Errol Pike the former celebrated head of the NZ Bible Society and a former ARPA President 2011-12, addressed Julie Belding's many inspirational achievements and years of publication ministry.
Julie Belding lives in Auckland, is married to Russell and they have two adult children and five grand children. She has taken up ESOL teaching and runs a weekly English Conversation class at her church. As a hobby she enjoys playing online Scrabble.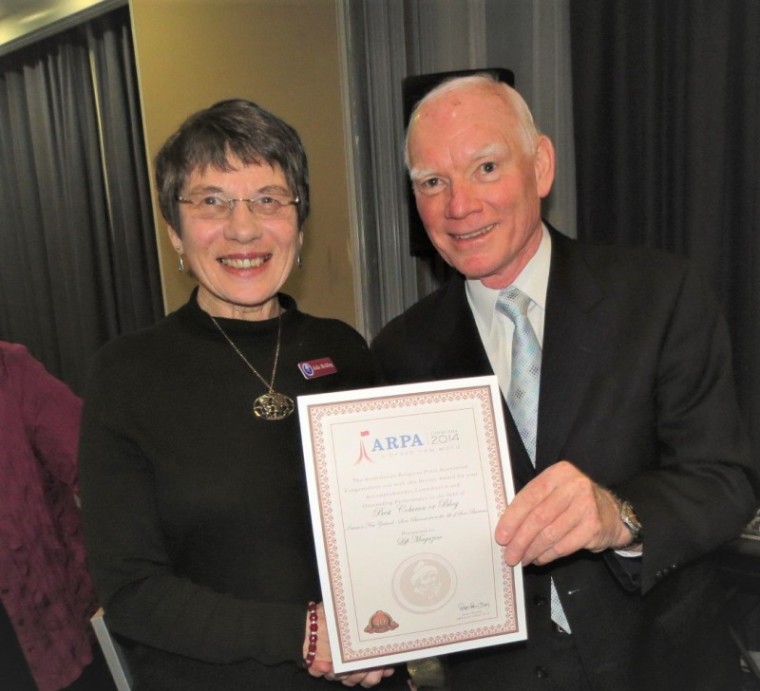 Blake Gardiner is from Auckland, sounds American, looks Swedish, but grew up in Laos. As an introvert, Blake lives life on the edge by socialising. When he isn't putting his life at such risk, he enjoys reading theology and debating whether Interstellar is truly the greatest movie of all time.