Allow me to be vulnerable for a moment. If it weren't for the love of God felt through fellowship and community, I would have ditched my faith years ago.
While I realise the title of this article provokes a plethora of ideas pertaining to self-sacrifice and dispensing grace to one another (and all of those are worthy of discussion), I want to place that all aside for a moment.
The Age We Live In
Church is messy and faith is rarely easy. In our millennial fashion, we bounce between churches as relationships come and go, friends migrate out of boredom, and we ever yearn to see our needs fulfilled in the 'perfect' Christian community.
We're all guilty of this. I've done this in my own life only to return back to the same church with my metaphorical tail between my legs. Yet, this persistent fluctuation of community and shifting not only impacts our social circles, it strains our faith.
It is for this reason that the author of Hebrews reminds the church to remain in fellowship continually,
And let us consider how to stir up one another to love and good works,not neglecting to meet together, as is the habit of some, but encouraging one another, and all the more as you see the Day drawing near (Hebrews chapter10, verse 24-25)
Writing to a church divided by historical prejudice, the author exhorts the audience firstly to stir one another up in love and good works, then to refrain from neglecting in joining together. The 'consider' used here reflects not simply a momentary thought, but a deeper reflection.
Note, the author speaks of how some make a 'habit' of not being in fellowship. This is not speaking of those who skip one service of church, rather it speaks of the Christian who continuously neglects community and fellowship. This ultimately removes oneself both from receiving encouragement to persevere in the faith and from the opportunity to grow in godliness.
In an age of church consumerism, I feel this not only concerns those of us who lapse from church altogether, but also the times we fluctuate between churches without consistency. Both actions are detrimental to our capacity to thrive in a community.
Cautiously, I would be inclined to suggest the latter may be even more harmful, for we may deceive ourselves into thinking we are 'in community' without partaking in a consistent community.
Self-Isolation
In a report published on the 1st March 2019 in the Wall Street Journal titled, Millennials Are the Therapy Generation, author Peggy Drexler brings to light the rising use of therapeutic counselling amongst the millennial generation.
The driving motive behind this concerns the lack of community experienced by many young people today and the absence of meaningful relationships. In response to this report, theologian Albert Mohler comments in his daily podcast, The Briefing,
It is, from a Christian perspective, also reflecting the fact that many young millennials don't have any older adult friends. They just don't [have] relationships so they have to go out and pay someone to be involved in this kind of conversation about their lives and meaning, organization and habits.
I don't intend to make light of therapy or counselling. They are exceptionally needed and valued vocations in society.Yet as we delve deeper into our 6-inch screens and digitalise even our closest friendships, the sense of self-isolation ever grows creating this very issue Drexler has raised.
Conversely, as Mohler highlights, we can steep too deeply into our Christian circles without allowing for the wealth of wisdom older Christians in our churches have to offer.
It is far too easy and comforting to remain in our church cliques within our communities and, by mere consequence, we starve ourselves of relationship and wisdom to persevere in our faith.
The Assurance of Salvation in Community
Lastly, if we do not make time for relationships to grow in our lives, we too may be at risk of making a habit of neglecting the church altogether. This is not intended to make a rule out of attending church. Rather, it is not until we are immensely shaken in our faith that we realise how much we need community.
Creeds and confessions have often grounded the church in truth over the centuries. My favourite portion of the Westminster Confession speaks of this very notion, that the 'love of Christ and the brethren' keeps us from being 'utterly destitute'.
… yet are they never so utterly destitute of that seed of God, and life of faith, that love of Christ and the brethren… and by the which, in the mean time, they are supported from utter despair. (Westminster Confession of Faith, Chapter XVIII, P. IV)
The love we are shown in church is unparalleled in our lives. If that is something you have found lacking in your own journey, I encourage you to make time for God to nurture you in your own community.
It is never simple and, to refrain from generalising anyone's circumstance, it is a matter deserving of its own article, yet the cost of being in community far outweighs the temptation of self-isolation we all experience.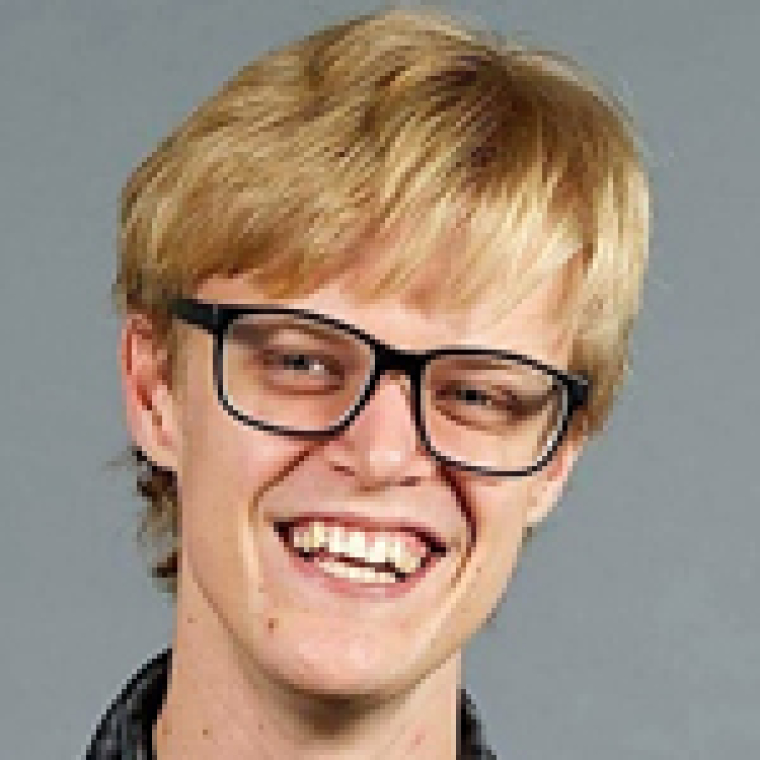 Hailing from North Auckland, Blake Gardiner sounds American, looks Swedish, but grew up in Laos. As an introvert, Blake lives life on the edge by socialising. When he isn't putting his life at such risk, he enjoys reading theology and debating whether Interstellar is truly the greatest movie of all time.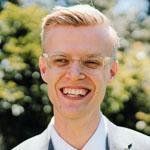 Blake Gardiner is from Auckland, sounds American, looks Swedish, but grew up in Laos. As an introvert, Blake lives life on the edge by socialising. When he isn't putting his life at such risk, he enjoys reading theology and debating whether Interstellar is truly the greatest movie of all time.