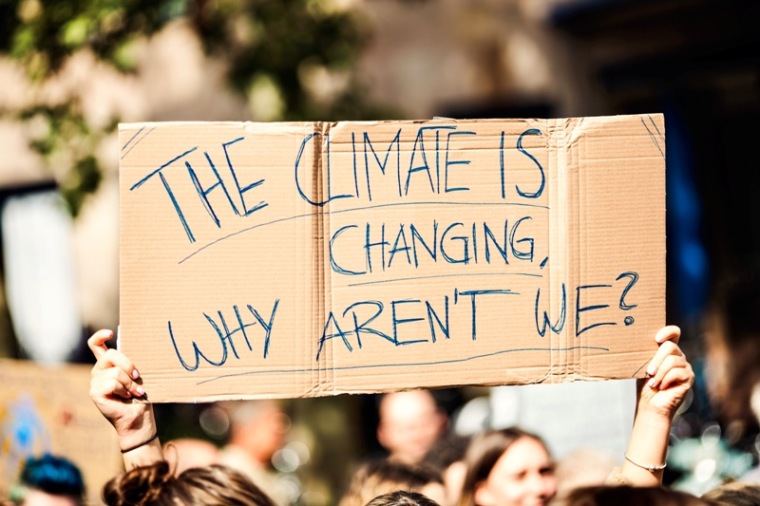 I have met few people who do not care about the environment. Most people I know are concerned about our planet and would like to see a better world with cleaner air, cleaner water, less pollution and less waste.
Similarly, I have not met anybody who does not believe that the climate changes over time.
Climate change has become a huge issue and a war is brewing between climate activists who believe we are in a climate emergency and those who reject the urgency of their concerns.
I have some concerns on how this issue is being portrayed by the media in New Zealand. The media have drawn battle lines between those who believe in climate change and those who do not.
For example, the news site STUFF has taken a firm stance on climate change and refuses to publish any material contrary to their views. On their website they state:
"Stuff accepts the overwhelming scientific consensus that climate change is real and caused by human activity. We welcome robust debate about the appropriate response to climate change, but do not intend to provide a venue for denialism or hoax advocacy."
I believe the real issue is not whether you do or do not believe in climate change. The real issue is whether we have a climate emergency and how much of an impact man is having on climate change.
In one camp are thousands of scientists and young Swedish climate activist Greta Thunberg who angrily criticised world leaders at a recent United Nations Climate Action Summit in New York:
"This is all wrong. I shouldn't be standing here. I should be back in school on the other side of the ocean. Yet you all come to me for hope? How dare you! You have stolen my dreams and my childhood with your empty words."
In another camp are a global network of 500 (i) scientists and professionals who recently stated that they do not believe there is a climate emergency. They believe that natural factors are causing the current climate warming and warming is far slower than predicted.
In addition they say, "The current climate models have many shortcomings, exaggerate the negative effect of CO2 and climate policy must respect economic realities."
Economic impact of net zero carbon policy
The economic implications of implementing a net zero carbon policy are immense.
Dr Muriel Newman from the New Zealand Centre for Political Research recently said, "Policies are being implemented that will destroy entire industries and undermine living standards.
"Millions of people will lose their jobs. Businesses that have been thriving for generations will be forced to shut down. Zero carbon laws will ensure electricity and fuel prices go through the roof.
"The agricultural sector will be decimated, causing food prices to escalate. Families will struggle to get by. The hardest hit will be the poor."
There are some serious questions that need to be answered. It would be foolhardy to enact climate control legislation without proper liaison with businesses and the agricultural sector, when the effects of global warming and man's impact are open to debate.
Blaming past generations
Another major concern is how older generations are being shamed for their apparent inaction to address climate change.
Children are being taught to blame their parents and grandparents for the mess we are in today. I was taught to respect my parents and grandparents and I have so much to be thankful for because of their sacrifices.
Previous generations were brought up in much tougher times and pioneered the way for the life we enjoy today. To criticise and blame them for the current state of the planet is not helpful.
We should not forget the innovation of our past. For example, back in the 1960's we were faced with a similar paradox. How can we get from A to B faster and safer? This inspired the invention of motorways and seat belts in cars.
Similarly there may be solutions out there that allow us to clean up our environment and reduce global warming, without having a major detrimental effect on our living standards.
Creating the right environment for change
To move forward constructively on addressing climate change we need better education, more voices of reason and a more open environment for discussion.
The current environment of polarisation (excuse the pun), exasperated by the media, fuels division and suspicion when we really need a healthier respect for each other's views and hope.
Most of us are on the same side. We want a cleaner planet and to provide a healthy future for our children without destroying the industry that has created the prosperity we currently enjoy.
Let us move forward relishing the things we agree upon, searching for truth, and inspired by the creativity and innovation of our past.
Ps 133: 1-3
How good and pleasant it is
    when God's people live together in unity!
It is like precious oil poured on the head,
    running down on the beard,
running down on Aaron's beard,
    down on the collar of his robe.
It is as if the dew of Hermon
    were falling on Mount Zion.
For there the Lord bestows his blessing,
    even life forevermore.
Wayne Gardiner workedin the media for more than 30 years before leaving to follow a call to set up The Daily Encourager, a values based media showcasing the best of New Zealand society. He has a passion for Jesus, enjoys walking, ball sports, the arts and song writing.