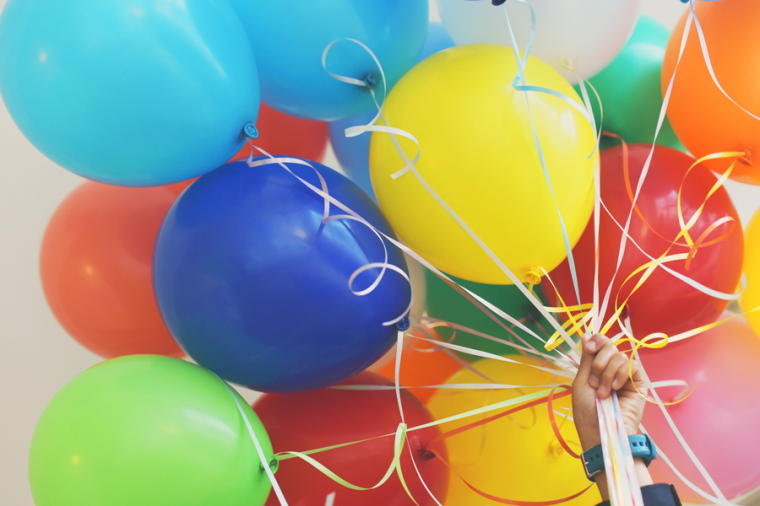 When walking home from university one day, I took a shortcut across a muddy field next to a bunch of netball courts. There was a local tournament on, and plenty of life and noise reverberated off the clubhouse. 
As I started to approach the field, a lady cut in front of me with her daughter of no more than four years. It was no big deal, of course, because when we reached the field I would be able to walk around them both and resume my normal pace. Until then it was merely a matter of 30 seconds of patience while they dawdled their way in front of me. 
Easy.
As we went to step down from the pavement to the field, the little girl didn't quite anticipate how big the drop was, became a little unbalanced, over corrected too far, and then spilled her entire punnet of hot chips into the mud. 
I smiled. How competent we adults look when compared to children. 
The child, however, wasn't smiling in the slightest. She started wailing and sobbing — mourning her lost chips. 
I wanted to laugh, not out of cruelty or condescension, but more because it was nothing to get upset about. Another punnet of chips would cost $2 or $3, the line wasn't that long, so the chips were easily replaceable. 
But to that little girl — in her world at that time — losing those chips meant everything.
A Thousand Balloons
Recently, I was told of a similar story, about a mother whose child had been at the dentist. For putting up with the pain and enduring the treatment, the child received a helium balloon — that he treasured dearly and held onto tightly. 
As the child bundled out of the car his grip on the balloon loosened enough for him to let go — the balloon being sent onward and upward, never to return to him again. 
The child wailed and sobbed and pleaded with the mother to bring the balloon back. Instead, however, the mum offered to pray "that God would replace that lost balloon with love that would be like the joy of a thousand balloons in his heart". A wise response. But the child offered back his retort, "Why won't you pray for God to just bring it back to me?"
Ah, yes. Kids and their unreasonable demands.
Death bed
When I see or hear stories of kids acting irrationally, I find it easy to laugh or smile. I think it's a perspective thing - from my view, from what I can see, all they need is a better understanding of the bigger picture. 
And yet, all too often, I find myself in need of the same reminders for myself, when I lose the perspective of what I'm doing, who I am, or who God is. 
One of the more sobering reminders of this is the journal entry of an acquaintance who's about to die. He's survived 5 1/2 years longer than his cancer was supposed to allow, but now the disease looks certain to shut his body down soon.
After enduring vast numbers of chemotherapy rounds — while maintaining his marriage and parenting a newborn - he finds out that the cancer has spread aggressively and is beyond the point of slowing down. He and his wife have just decided to go palliative. 
"Now the holiday is over, and I have to get back to the business of dying. I plan to do that the best way possible, as not everyone has the privilege of anticipating their own end. So often people's end times are full of regrets and catching up with bucket lists. I don't have either of those, I am grateful for the life I have lived, I have been given extraordinary opportunities to embrace it in all its beauty, God has blessed me enormously. I plan to enjoy every last moment, savour its delight and its low times. It's all part of the package."
It's a sobering paragraph, and its heavy words will linger on well past me reading it. 
All of a sudden, I realise, I am a little kid with a helium balloon too. Or a kid with chips in the mud.
The worries we have or the insecurities that consume us need to be given greater perspective. May you today be willing to hand over any child-like concerns to God; the most loving parent you know. 
First published August 15, 2014
Matt Browning is a storyteller and lover of ideas. He is currently setting up a social enterprise for youth unemployment in Rotorua, New Zealand – taking youth who are dropping out of high school or coming out of youth prison, and hiring them full time so that they can get the experience needed to be hired in the future.
Matt Browning's previous articles may be viewed at www.pressserviceinternational.org/matt-browning.html