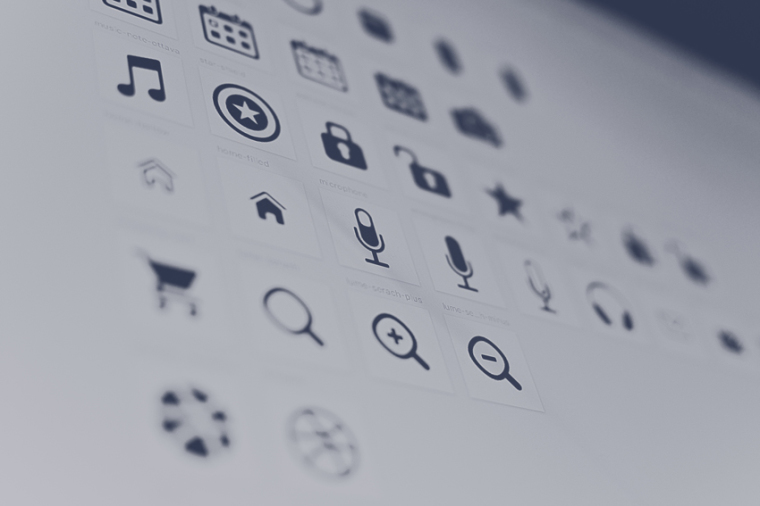 My wife recently finished working at a fantastic organisation she'd been part of for almost four years. They organised a special time of food, sharing and prayer to send her off – and invited me along too.
At one stage, as one of her friends was praying, he said, "And bless Jeremy in his business — whatever it is he does."
We laughed — I get that a lot. When I tell people I work in innovation and design — I usually get quizzical expressions and "Tell-me-more…"
At its simplest, I help students and businesses learn the toolbox of design thinking, to create better solutions.
What is design thinking? The heart-beat of design thinking is empathy — recognising there's a person who's going to use your product, read your essay, or enjoy your services. And design thinking is about empathising with that person from the beginning — and creating with them in mind.
God loves garlic
For example — I love making curries. But I have always hated the part where it calls for finally sliced garlic.
Peeling garlic is a frustration – whether you're a cut-and-peel or a crush-and-remove kind of person. Then, the garlic itself is small and fiddly — not the easiest of vegetables to slice. Your fingers get sticky from handling the garlic — which makes repeating the task even more difficult.
One day, my Mum gifted me a weird-looking contraption — and told me it was a garlic crusher.
From first hold — it was fantastic. It feels solid – so I can crush as hard as I like without fear of damaging the tool. It's easy and intuitive — you put the garlic in — and crush.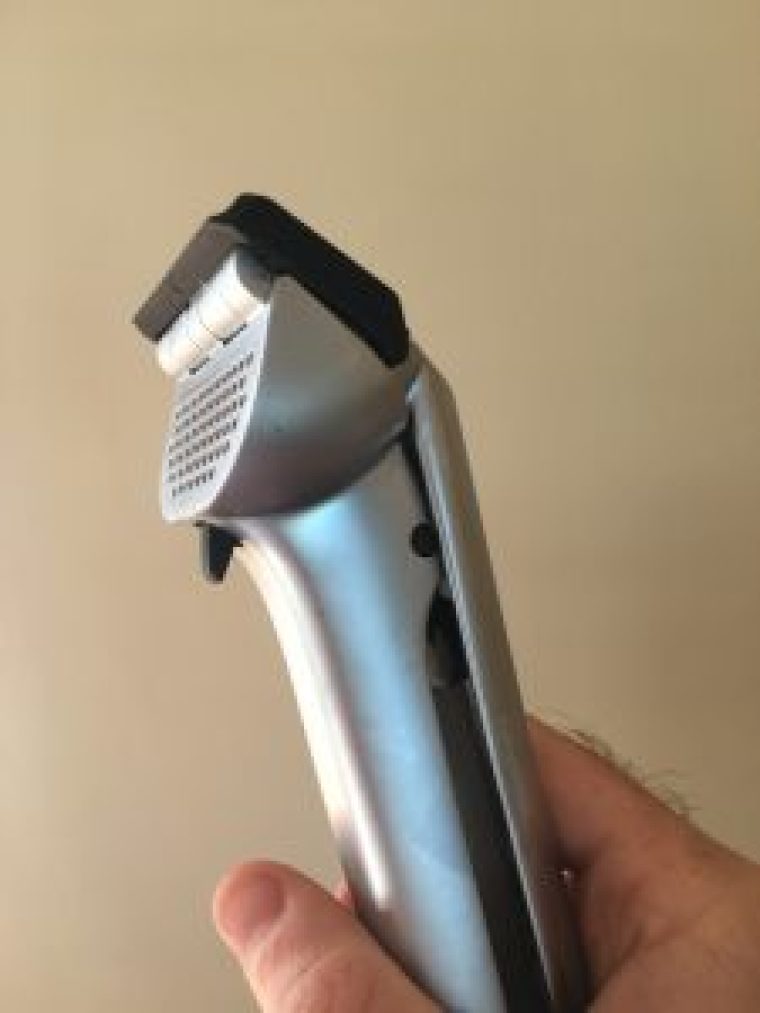 Then, you flick the black lever — and the skin pops out for disposal.
But perhaps the greatest moment came when I went to wash it. Little flecks of garlic and skin were trapped in the small holes. I was not looking forward to having to scrub-and-check each spot.
Then, as I put it in the water, I pulled the arms back to get right into the cracks. It was then I discovered the designer of this garlic crusher cared for me.
As I pulled them back, I realised the dimples on the back of the crusher were not just there for looks. Instead, they fit perfectly into the holes — pushing the last of the garlic remnants away into the sink.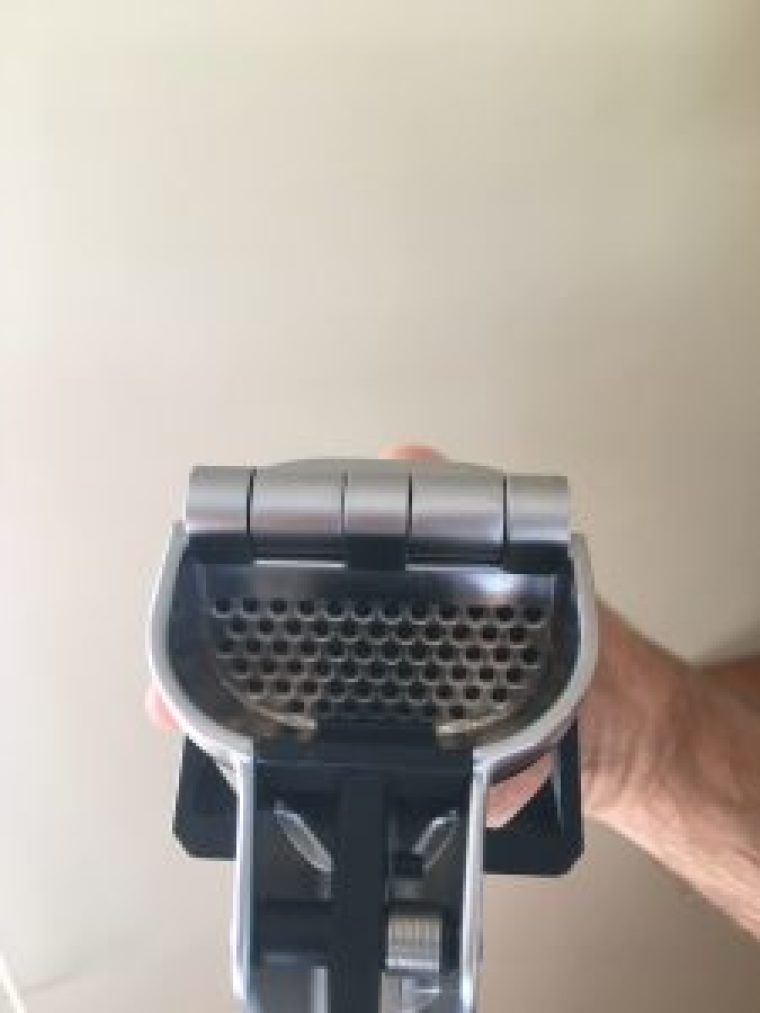 Amazing. I didn't need an instruction manual. Instead, I was pleasantly surprised by this feature — which came so naturally.
Filmmaker and designer Hillman Curtis described the difficulty of this, saying, "The goal of a designer is to listen, observe, understand, sympathize, empathize, synthesize, and glean insights that enable him or her to 'make the invisible visible.' 
From garlic to Genesis
When we move from garlic presses to Genesis, we see an interesting picture of God-as-designer. The poem of Genesis 1 describes God thinking, communicating, building and assessing His work, repeating this beautiful process till all is very good.
The first humans were both part of this process, and enjoyers of the result. They dwelt in a garden designed by God, and named — "Delight." The writer of Genesis points out God created trees "that were pleasing to the eye."
Why? Why make things are beautiful? Why include this detail in a creation story?
Because God is a designer, and designers know beauty matters.
What makes this all the more fascinating is God could empathise for us, before we were created. This world was created as a home for us — and yet we were not yet created. Implicit in this creation story is a requirement for trust — we trust the designer and his empathetic heart for his creation.
But design doesn't stop at Genesis. When we read through the Gospels, we hear the heart of Jesus — the ultimate designer of all — empathising and listening to his people.
In Mark, we read of a blind man, Bartimaeus, coming to Jesus. He was a beggar — and clearly, a blind poor man. When he comes up to Jesus, Jesus asks him a great question.
"What do you want me to do for you?"
At first glance, this seems obvious to the point of stupidity. But Jesus is empathising with Bartimaeus, and wants to hear the need Bartimaeus believes he has.
Bartimaeus replies, "Rabbi, I want to see."
Jesus heals him — but then what happens?
Bartimaeus immediately begins to follow Jesus along the road.
Now, I imagine if I were healed from blindness — I'd want to run and tell my family. I'd want to celebrate with my friends.
But Bartimaeus — like so many others who were healed by the Rabbi — followed Jesus. Why?
Because in Jesus they found their real needs were met. Time and time again, it wasn't the physical condition that was their real problem. It was their isolation from others and from God.
Perhaps the greatest picture of this is told by Luke. A group of friends bring their paralysed pal to Jesus. Imagine this — a guy, lying on a mat — ending up being lowered from the roof to get in front of Jesus.
This person's need is pretty obvious. They can't move. They're lying helplessly.
And yet Jesus, the ultimate designer, empathises with the true need. He says to this man, "Friend, your sins are forgiven."
Do you hear the closeness in this term, "Friend"? Can you imagine the response from the people – "What? This guy wants to be healed!"
But then, Jesus also heals the young man — and the crowd is filled with awe.
Jesus' work was both beautiful and practical. It transformed peoples' lives, and also amazed people.
The two mistakes
As we follow Jesus, the great designer, we can often fall into two traps — that cheapen both design — and more critically, the good news of Jesus.
First of all, we give people what we think they need.
History — and our churches — are full of sad stories of oppressive legalism and the false belief that if people would just start being good, and follow the rules, then everything else would fall into place.
Yet, we tend to forget the good news of Jesus is not more rules to follow. It is the transforming grace and love of Jesus — and the indwelling of the Spirit — that empowers us to live new lives.
But still, we've told people they need to dress a certain way, act a certain way, sit in certain seats — and then they can belong to our community.
Often this is from good intentions — but forgets we don't know the complexity of their lives — and we don't have the power to fix them.
What does this result in? Dead, dying churches — full of dead, dying people. Churches that are cold, ritualistic and unfriendly — full of rules, but devoid of Jesus.
The second mistake we make is the opposite — we give people what they think they need.
This is a more seductive temptation. We hear people complain the sermons are too boring, the music too quiet (or loud), the room too dark (or bright).
So we make sermons shorter, music edgier or more traditional, and the room like a concert hall.
This is misguided design thinking — it's not looking at the deeper problems. Why is it people are finding sermons boring? Why are they struggling with the worship? Why is the room bringing frustrations?
Is it because of a false assumption about what church is — and what it's meant to be for? Is there a deeper formation required? Is there a deeper need — or a deeper falsehood — that could drive new life in the church?
The antidote to these two traps — giving people what we think they need, and giving people what they think they need — is instead found in the way of Jesus.
The Way of Jesus
In following Jesus' way, we learn three important lessons.
We learn to listen. We ask questions well, and don't settle for simple answers. We strive to hear the need behind the need — to understand the real problem going on.
We learn to have an imagination soaked in Scripture. Whenever Jesus created something new or worked an amazing transformation, the gospel writers would see how the rest of Scripture pointed to this. They recognised the design philosophy that governed Jesus' life was the Scriptures — the story of God. We too must learnt to imagine through the Scriptures — to imagine solutions harmonious with the story of God.
We learn to have an openness to the Spirit. Whenever we are creating new solutions — there is a high degree of the unknown. We are unsure what to be doing next — and we don't have certainty. Yet, we have the Spirit of God — who whispers, guides our imagination, and provides encounters, inspiration and guidance when we need.
The early church took their role as co-designers seriously — creating creeds and hospitals, schools and social enterprises. It is time for the church again to take their role as followers of the Grand Designer seriously — and seek to empathise with their communities, listening well and creating God-inspired solutions that meet the true needs of our world.
First published November 21, 2017 on www.jeremysuisted.com.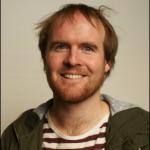 Jeremy Suisted is from Cambridge NZ a Creative Consultant and was once voted in the Top Six Waikato's Hottest Muffin Bakers.