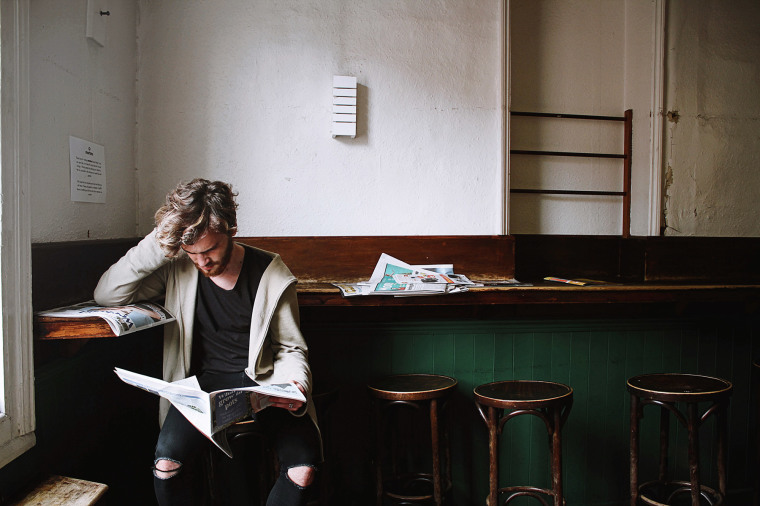 In some very unscientific research I've done lately, a few of my female friends have told me they're sick of guys who don't want to grow up. They want to see men my age (twenty something) grow more of a backbone and be surer of themselves.
One thing they'd love to see in their future husband is a man that wants to achieve things, someone who is driven and knows himself. Curiously, I asked a few more questions.
One friend said "I'm not attracted to a guy who lets people walk over him because I project that it would be similar in my life with him." It seems that women don't like men who say they're going to do something, yet don't do it. Another friend said she'd want a guy who knows himself, because that gives a sense of security, in that it would allow her to trust him, to be vulnerable and to be her true self.
As a male I know we get a few mixed messages about masculinity, and about the things that are important to women. We've been told it's great to be sensitive and attentive, to be well-groomed, smell good, shop, and get good at cooking (not just the barbecue). We should be organised, shouldn't be obnoxious and offensive, should be active and should also put out the rubbish and just for good measure be handy with tools.
Sounds like a recipe for confusion and a breeding ground for narcissism. With so many rules to follow we lose ourselves along the way, we learn the art of doing as little as possible, and integrity becomes a distant concept. Just ask an HR professional about the difference between what people say they'll do compared to what they'll actually do.
So what's really the problem?
I've met many great guys my age doing fine; we're certainly not all a bunch of pansies. However, there is still a huge amount of guys who are caught in between this world of boys and buddies, and the world of men. I think many girls are sick of those boys in between.
The boys' club of spineless scumbags is vast, and covers every clique from party animals, gamers, posers, selfie-takers, guys who are defined by every hobby under the sun, and don't really care to grow up. It's a fact that guys aged 12–17 are the biggest users of internet porn. These boys grow out of their teen years, and they're not learning from people above them, they're learning from each other. When you don't believe in something you'll fall for anything. Not every guy in his 20s lacks a backbone but I fear it's an ever-growing trend.
There's obviously no one main cause, but I think much of the problem comes from how we've been brought up, how we've been mentored and loved along the way.
The motherly love
It's cute when massive male athletes adore their mums, and most do. It's hilarious when big bad boys are brought down to earth by one word from their mum, usually their first name said in full with a certain tone of voice, (or maybe the threat of a jandal). Everyone on earth has a mum, even if only fleeting, and we all need that nurturing, loving foundation in life.
Someone wise once said, 'The heart of a mother is a deep abyss at the bottom of which you will always find forgiveness.' Mums are often soft, they're forgiving and unconditionally on their kid's side. They're quick to defend their kids and they always brag about us!
God's love is like a mother's, only on steroids. His love is perfectly unconditional, full of forgiveness, grace, mercy and compassion. God's softer feminine side is often highlighted as the most important part of who God is, and I agree in the way it's essential we all need a mother. We need that foundation of being able to come as we are, create connection with him, and know that we're loved not by what we do but simply as we are. If I was to describe God to someone who knew nothing of Christianity I would start at love, certainly not at wrath or as a master who demands anything.
So with love as the foundation, what next? You want to go out and live, you want to get a job or achieve some amazing feat, maybe face a giant or ugly obstacle, start a family of your own? I think you need to ask your father.
The fatherly love
In a perfect world both motherly and fatherly love should cross over and intersect but I've found it helpful to look at it separately. If I was going climb a mountain, it would be my mum who would say be careful, and my dad who would show me the best route. With fewer fathers around than ever, where do we boys learn? (I don't think the stats are much better in this part of the world, but 40 percent of American kids have no dad at home).
Fathers can demand results like a mother can't. Naturally, we want to prove ourselves and earn the respect of Dad. We want to sit alongside our fatherly figures as an equal. All through the Bible, God is referred to as our father, and I think in order to grow and discover who we are as men, then the fatherly love is fundamental.
I think it'll be the same for most people reading this, that when you think back to your best coaches/mentors/teachers and fatherly figures in life, they were always the ones who pushed you. Sometimes it could seem a little unfair. They expanded your mind-set, pushed your boundaries, and believed in you. They told you that you could be better. There was something about their belief in you that made you want to achieve. The bottom line is that we boys want concrete goals and things to aspire to. Without those people in our lives giving us that fatherly push, we boys are happy to stay stranded in boyhood.
We're scared
Unfortunately society can get scared of male dominated hierarchy, as it's so easy to abuse. There are stories of male hierarchical systems gone wrong the world over, and its right to be weary! Unfortunately without proper structures and places for boys to learn how to be men, the in-betweener's club will only grow.
We see great examples for men to learn respect and grow as a man through the military, in all boys schools, in solid families and from mentors and wise men that get it. They get that men need manhood to be passed down the chain, we need to learn from someone who's gone before, and it can be an honoured and respected process. This fatherly love doesn't work when it's given away cheaply, it's human nature that we don't respect anything we get for free.
The fig tree
In a slightly weird parable in the Bible at first glance, Jesus curses a fig tree. Why kill a struggling fig tree? Couldn't he fix it instead? He was hungry and the tree gave him no fruit so he cursed it and it died. I think this is a picture of a seemingly ruthless Jesus. But underneath the ruthlessness I think he sees the potential that goes unused, like a coach pushing his students to the edge, he can get frustrated with our disobedience. We were made to produce fruit, to achieve something, live out some kind of purpose and goal, and when we don't live up to our potential we'll shrivel up.
Jesus in the Bible loved and accepted the sinners he met and walked with. He eats at their table, and he was always an advocate for the greatest commandment which is love. Jesus then shows this other side, where in John he says, 'if you keep my commandments you will remain in my love.' That word 'if,' can be unnerving.
He wants more than to keep us as kids, he's soft but hard, and both are essential.
To end
I'm in the process of growing up in this in-between stage, and learning to live out of my true self and to live up to my potential. It's hard to navigate away from selfish boyhood living to something a little more manly and to figure out what manly even means. Hopefully somewhere along the way I'll meet the right girl who sees me as the man I can be, rather than the boy I was.
Luckily there are tons of quality life-giving wise men and women in my life, who've shown me both types of love, who have gone before and can pass the baton on. I want to do everything I can to pass the baton on myself, to share with someone younger than me the mistakes I've made and lessons I've learnt. I actually want to do some stuff I talk about, I don't want to shrivel up.
Anyway, that's a great future goal, in the meantime.... "Hey Mum!!! Please would you cook me some eggs!"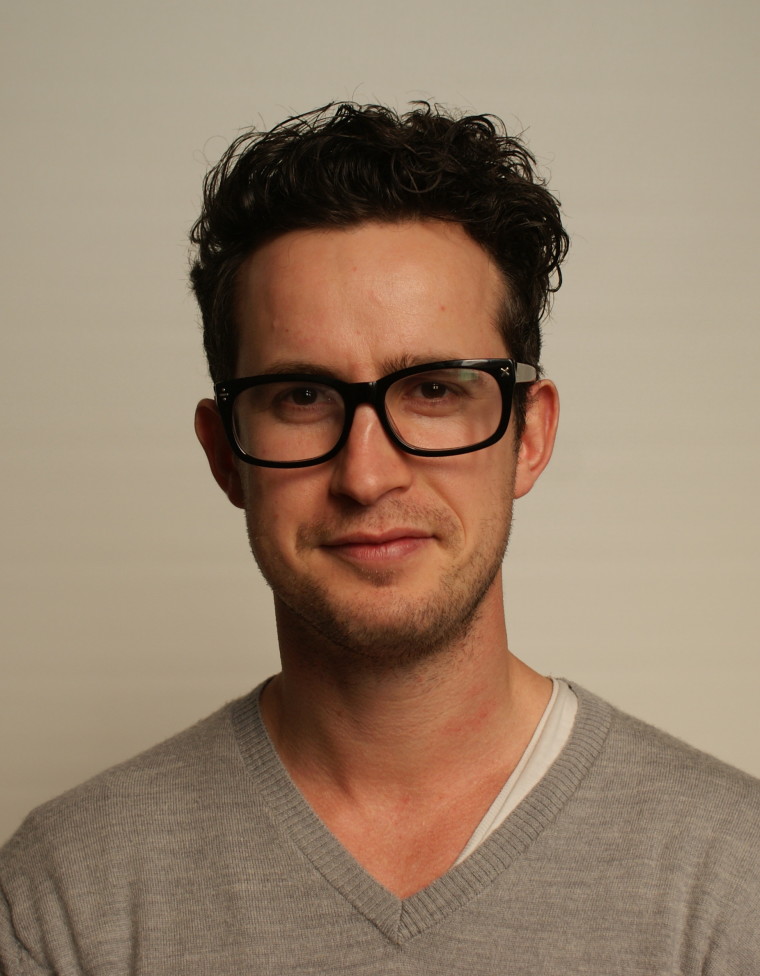 Brad Mills enjoys the outdoors and almost any sport... For a day job he's a journalist/builder/video editor and lives in Auckland New Zealand. 

Brad Mill's previous articles may be viewed at www.pressserviceinternational.org/brad-mills.html