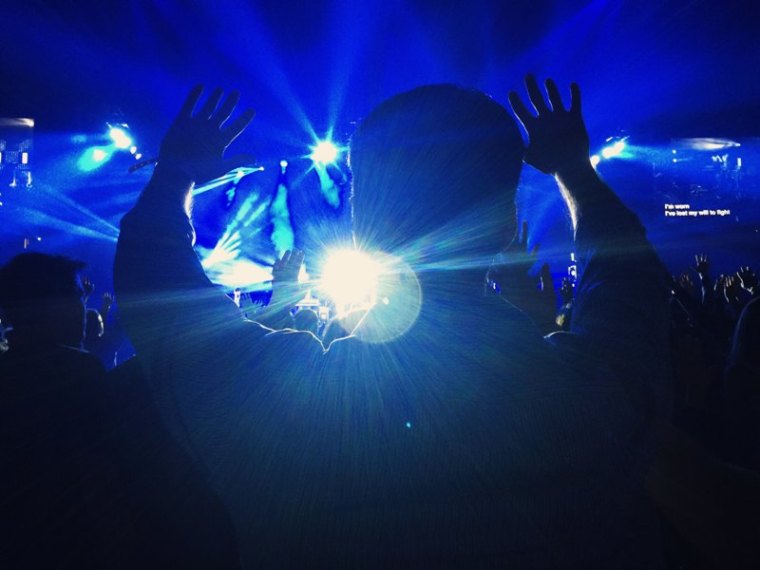 Church language is, at its best, problematic. It is difficult to understand, almost impossible to explain, and often incorrectly interpreted. One such phrase that I have always had difficulty understanding, despite growing up in church and Christian education, is having Jesus be 'enough'.
In theory, I love the idea of Jesus being enough to satisfy my every need and desire, but the practicality of the mandate I could not envision. If I was hungry, how was Jesus going to be enough? If I was feeling insecure, would I trust scripture to encourage me to believe its truth?
Let them come running!
Let me paint you a picture. It was a cold Thursday afternoon, around lunch time, and I found myself wearing too little layers at the Hagley Park (somehow the coldest spot in Christchurch) netball courts. I was on the phone to my best friend, complaining/laughing about the latest curveball life had thrown me.
Out of the corner of my eye I spotted a group of eight 10-year-olds dawdling along, carrying a bucket of bibs and balls. I smiled to no one in particular, and said to my friend, "Sorry, I have to go. My girls are here" and hung up the phone.
My smile was not because of how excited I was for coaching, or in anticipation for another win to our almost perfect season. No, I smiled because I knew what was coming next.
This group of girls would continue to wander along, looking lost as anything, until the first one spotted me. Then I would have to brace myself as they came sprinting my way, screaming my name and wrapping me up in a hug and babble of conversation.
In that split second that the first girl sees me and comes running, my whole world is perfect. It does not matter to me the events that have come before, or that will come after.
I forget about my fears, insecurities, and the frustrations of my morning. None of it matters, because there is a little girl that is so excited to see me and tell me all about her day in three seconds flat.
In that moment, on that particularly cold Thursday afternoon, the penny dropped.
Enough
When Jesus said, "Let the little children come to me, and do not hinder them, for the kingdom of heaven belongs to such as these." (Matthew chapter 19, verse 14), I think he had my netball team in mind. In that little every-day moment, Jesus in all His graciousness showed me how He is enough.
He may not supernaturally provide me with a buffet meal when I am hungry, or physically hug me when I am lonely, but He can still be enough to satisfy my every need and desire.
If I love Jesus and seek Him the way my little girls love and seek me, He will be enough. Enough in the sense that all those other things that keep my shoulders weighed down seem inconsequential.
If we realise the enormity of the gift that we have been given in being able to do life with Jesus by our side, the worries of the world fall away. It suddenly does not matter that we can hardly afford two-minute noodles for dinner, or that the boy you like hardly knows you exist.
We have Jesus - the bread of life and Love itself.
Abundant Life
Jesus came to give us life in all of its fullness. We are meant to be living an abundant life on our student budgets, in between school drop-offs and sports practices, and when there is no reason to leave bed in the morning.
Our mundane lives become abundant when we realise that Jesus is enough. When we stop wandering aimlessly around Hagley Park and go running into His arms.
In that split second that as the kids throw their toys out of the car window, or as someone you love pulls out of your driveway for the last time, if we set eyes on our Saviour, time stands still. Looking into His eyes allows us to realise how blessed we are.
Blessed that we have Him to guide our steps. Blessed to be surrounded by the joy and unconditional love of children. Blessed to have people in our lives that Jesus did His best job creating. Blessed to be able to choose who we want to become. Blessed to be. Abundantly blessed.
Simplified
We adults (yes Dad, I am a pretend-adult) sometimes tend to over-complicate things. Things that children implicitly understand. I am not the most knowledgeable about coaching, the most successful at netball, or the best with kids – but to my girls, I am enough.
No matter how their day has gone previously or what they are leaving netball to return to, the hour that we are on the court, nothing else matters. They get to go out and give their all, trusting that I will not lead them astray.
Though we definitely do need to teach and guide children, I think we too need to sit back and learn from them. Learn from how they love deeply and live simply. Learn from how to be content while being ambitious. Learn how to belly-laugh after bawling our eyes out.
My girls will probably not remember me in a few years' time, and not all of them will continue to play netball, but the few months we have spent together have been invaluable. For me. They may know how to better catch a ball (hopefully), but I am a better person and follower of Jesus because of them.
One cold Thursday afternoon in Hagley Park and eight little girls taught me what 22 years of church language could not, that Jesus truly is and can be enough.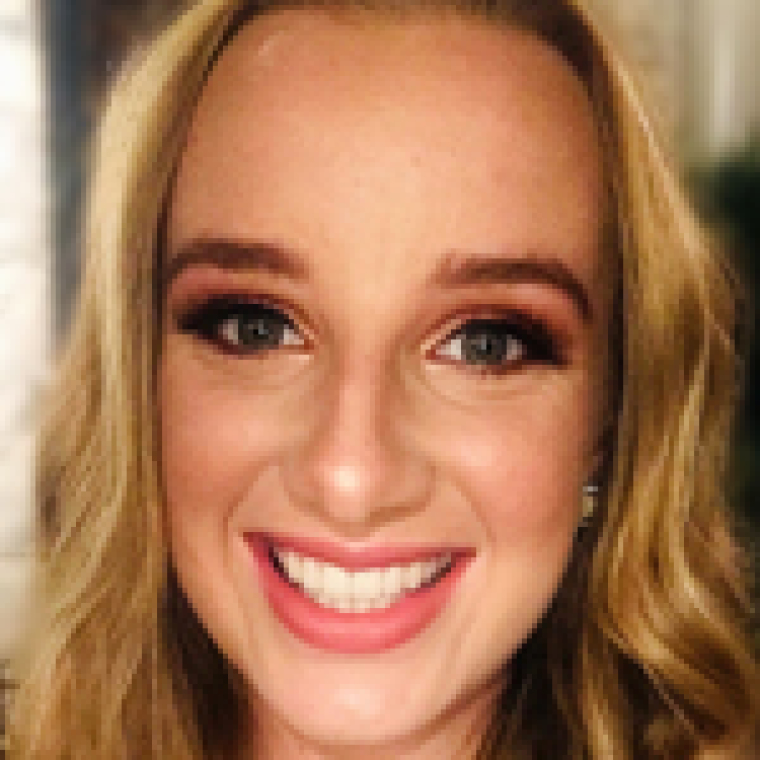 Petro is a recent physical education graduate from the University of Otago. Originating from South Africa and growing up in New Zealand has given Petro a love for all things sport and travel. Writing is Petro's way of making sense of the world around her and expressing the words God places on her heart.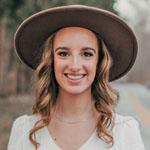 Petro Lancester is a recent sport leadership graduate from the Miami University and a newlywed wife to her husband, Ansen, who is a worship pastor at their church in Ohio. Originating from South Africa and growing up in New Zealand has given Petro a love for all things sport and travel, and a heart for the importance of community. Writing is Petro's way of making sense of the world around her and expressing the words God places on her heart.