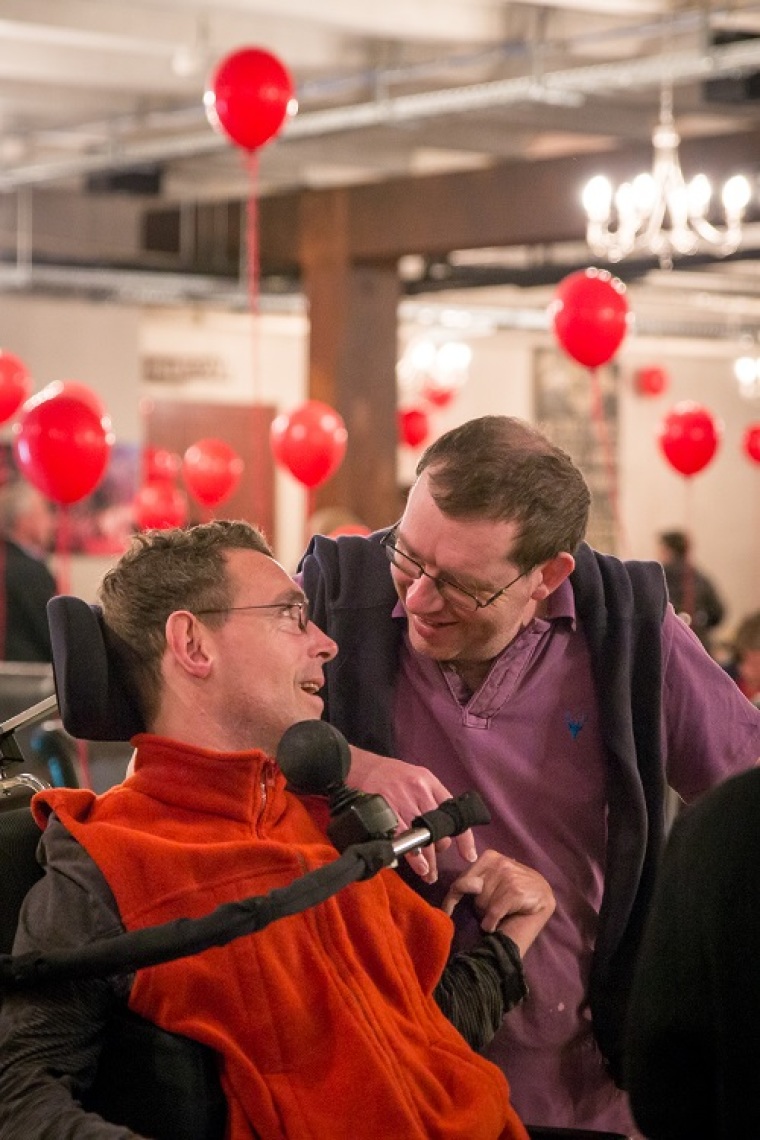 Elevate at work
Who would have thought that a "failed" visit to miracle meetings in California would eventually be a catalyst for a New Zealand disability ministry that would encourage people in over forty nations? 
In 1975 Margie Willers eagerly anticipated God healing her severe cerebral palsy through the ministry of Kathryn Kuhlman, but returned home bitterly disappointed.
Eventually God turned around that major setback through a vision during a lecture at Faith Bible College near Tauranga where Margie saw herself in her wheelchair speaking to large numbers of people with disabilities.  She would be more fruitful for God and others, speaking and writing as a person with a disability, than if she had been healed.
Hugh and Di Willis, on Auckland's North Shore, supported their vision and ran with it.  They realised it would need much finance, an army of helpers, legal structures and a new mind set for many, so that both people with and without disabilities could participate and contribute together.
And that is how it has continued. Small home meetings for people with physical disabilities soon outgrew their venues.  The national headquarters in Onehunga, Auckland, include a drop in centre which operates during the school term.  Di Willis, as Ministries Director, expects everybody to take part.  Sometimes it is difficult to understand the prayers of a person with a speech impediment, but God does and the intercessor knows he or she is accepted.
40th anniversary
Last September Elevate Christian Disability Trust (formerly Christian Ministries with Disabled Trust) delighted in celebrating its fortieth anniversary. People came from round the country and each of the four main ministries under the umbrella of the Trust presented items – Christian Fellowship For Disabled (CFFD), Joy Ministries mainly for people with an intellectual disability, Torch Fellowship for those who are blind or vision impaired and Emmanuel Support for families with a child with a disability.
Each of these groups has its own meetings, outings and camps but the highlight of the year is probably the national camp at Totara Springs, near Matamata, each October at Labour Weekend.  For some campers, this is their only time away from home in the whole year.  Many first time helpers arrive on the Friday evening fearful of how they will cope.  However, with training and such love and co-operation from their buddies, they leave on the Monday afternoon looking forward to another challenge the next Labour Weekend.
Awareness and training are important features of Elevate's ministry as Di and others have spoken in Bible colleges and tertiary institutions. Numerous students have done practicums at the Centre over the years. The following three E's are vital to Elevate CDT – Educate, Equip and Evangelise, both the church and the community.  1981 was a watershed year – the International Year of Disabled People.  Disability awareness services were requested by many churches, opening the eyes of some pew sitters to possibilities they hadn't considered before.  These services were very special and anointed as long as the team relied on the Lord.
Disability Awareness Sunday
Disability Awareness Sunday is usually the third Sunday in June – is now well established on the church calendar and people with disabilities are now much more accepted in churches.  However, the ratio of one in five in New Zealand having some measurable disability is a long way from being the norm in most congregations.
One much appreciated way of getting the word out is through the inspirational magazine, "The Encourager".  Now in his eighties, editor Hugh Willis is still producing 6,000 copies four times a year. What began as a newsletter laboriously typed by Margie with a mouth wand is now sent free of charge to people in over forty countries.
The ministry is blessed to be associated with Joni and Friends and in 1989 was thrilled to welcome this famous American tetraplegic, Joni Eareckson Tada and her husband, Ken, "down under".  You can read all about it in Hugh's stirring book "On the Knife Edge of Faith", which looks behind the scenes at the first 30 years of CMWDT.
Elevate has also produced a number of free booklets to help people know how to relate to persons with a disability. These range from skits to personal care.
For further information or to request any materials or purchase books and cards see the website www.elevatecdt.org.nz  or email info@elevatecdt.org.nz
National Support Office: 173 Mt Smart Rd, Onehunga, Auckland, 1643
Ph 09 636 4763
Dr Mark Tronson is a Baptist minister (retired) who served as the Australian cricket team chaplain for 17 years (2000 ret) and established Life After Cricket in 2001. He was recognised by the Olympic Ministry Medal in 2009 presented by Carl Lewis Olympian of the Century. He mentors young writers and has written 24 books, and enjoys writing. He is married to Delma, with four adult children and grand-children. Dr Tronson writes a daily article for Christian Today Australia (since 2008) and in November 2016 established Christian Today New Zealand.
Mark Tronson's archive of articles can be viewed at
http://www.pressserviceinternational.org/mark-tronson.html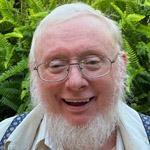 Dr Mark Tronson - a 4 min video
Chairman – Well-Being Australia
Baptist Minister 45 years
1984 - Australian cricket team chaplain 17 years (Ret)
2001 - Life After Cricket (18 years Ret)
2009 - Olympic Ministry Medal – presented by Carl Lewis
2019 - The Gutenberg - (ARPA Christian Media premier award)
Gutenberg video - 2min 14sec
Married to Delma for 45 years with 4 children and 6 grand children