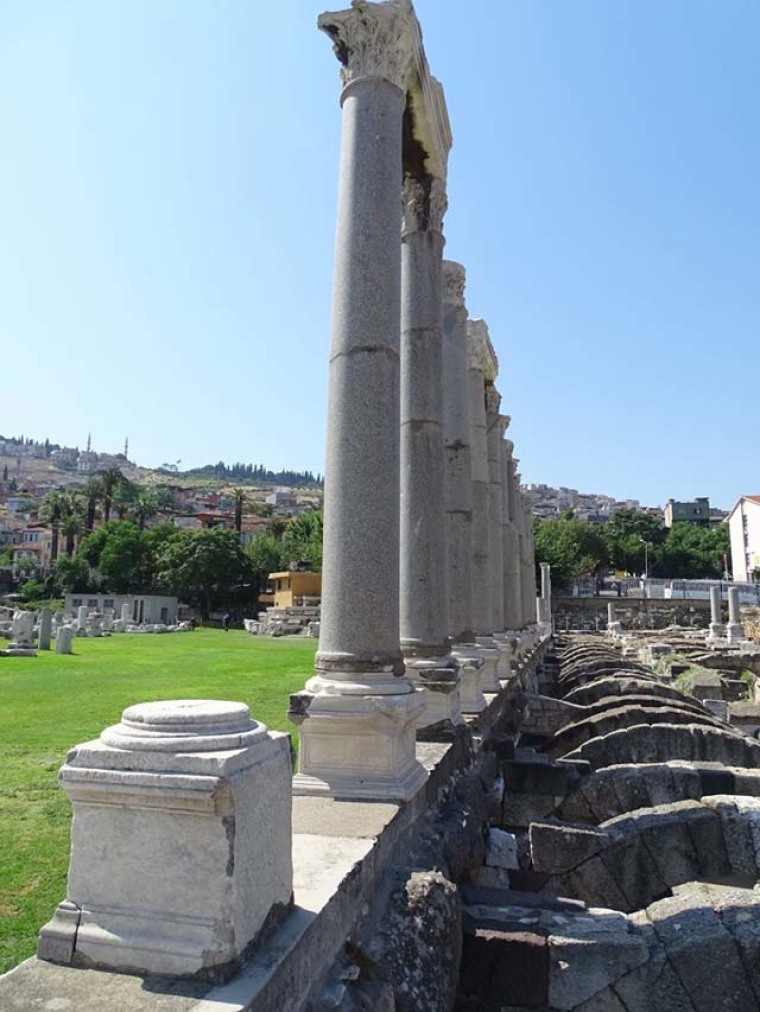 I continue to be amazed by the beauty of Turkey! Although a busy industrial country (its number-one industry is car manufacturing), the land is fertile, so there's a lot of agricultural activity going on.
Our guide told us that while Turkey had used Kurds as its chief labour force in the past, it has now shifted to Syrians. In January, there were 3.6 million Syrian refugees in Turkey, but only around 20,000 have work visas. This means tens of thousands are working wherever they can, especially in construction, textiles and agriculture. (As a disturbing sidebar, I've been trying to understand the history of the Kurds.
The persecution they've been exposed to is horrendous and starkly wrong. It's shameful that the global community has allowed this to continue for so long!)
Turkey pays Syrians just 60 lira (15 NZD) per day for 10 hours as labourers, with Syrian children vulnerable to exploitation as cheap labour (and also for sex trafficking). Syrians work more hours than anyone else, but for less pay. This reflects the greed of bosses who want to make as much as they can without paying a fair wage or benefits.
Language is a considerable barrier to employment, with highly-skilled professionals from Syria working in unskilled roles because they cannot communicate to work in their paid field.
Our guide explained a three-bedroom home to rent in a good suburb in a city like Pergamum is around 2000 lira (521 NZD) per month - and three times that in Istanbul, where the population is 15 million and so housing is harder to come by.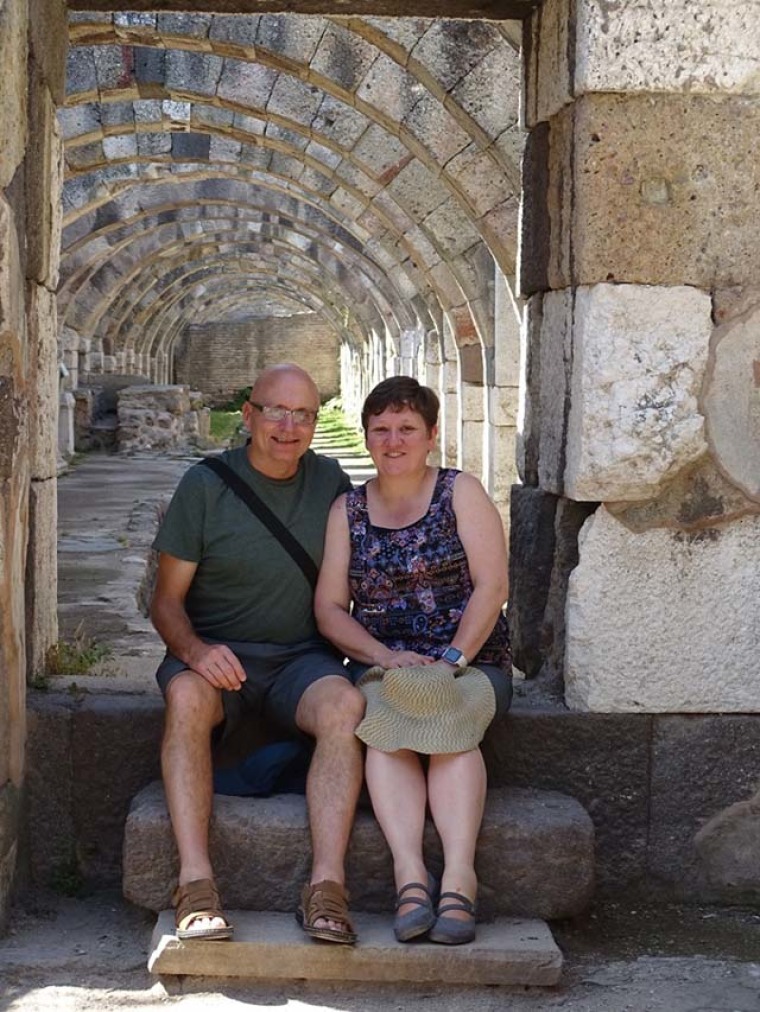 The Revelation
Today we purely focused on Jesus's messages to John for seven Christian churches, as recorded in the book of Revelation. So, first thing, we were off to Izmir (Smyrna in ancient times), which was re-founded by Alexander the Great.
Modern Izmir is build on top of Alexander's Smyrna, so we found ourselves in a busy city centre to visit the Agora (gathering place). Again, the symmetry and artistry of the construction was breathtaking. Magnificent!
Along with Pergamum and Ephesus, Smyrna was one of the principal cities in Asia Minor. In Revelation, this church was encouraged to be faithful in the face of coming persecution.
The early church father Polycarp was Bishop of Smyrna and a disciple of the apostle John. The cult of emperor worship was especially strong at various times in South Asia for some reason, and at 86 years of age (in 156 AD), Polycarp was burned at the stake for refusing to renounce his faith in Jesus. Some of his last words were, 'For 86 years I have been his servant, and he has done me no wrong. How can I blaspheme my King who saved me?'
Devotions from Bruce Tong reminded us that despite the temptations around them, the greatest pressure the early Christians in Smyrna faced was from the local Jewish fellowship. The challenge John gave them from Jesus was to faithfulness, for which the reward was the crown of life eternal. This was one of just two churches out of the seven that received no criticism from Jesus.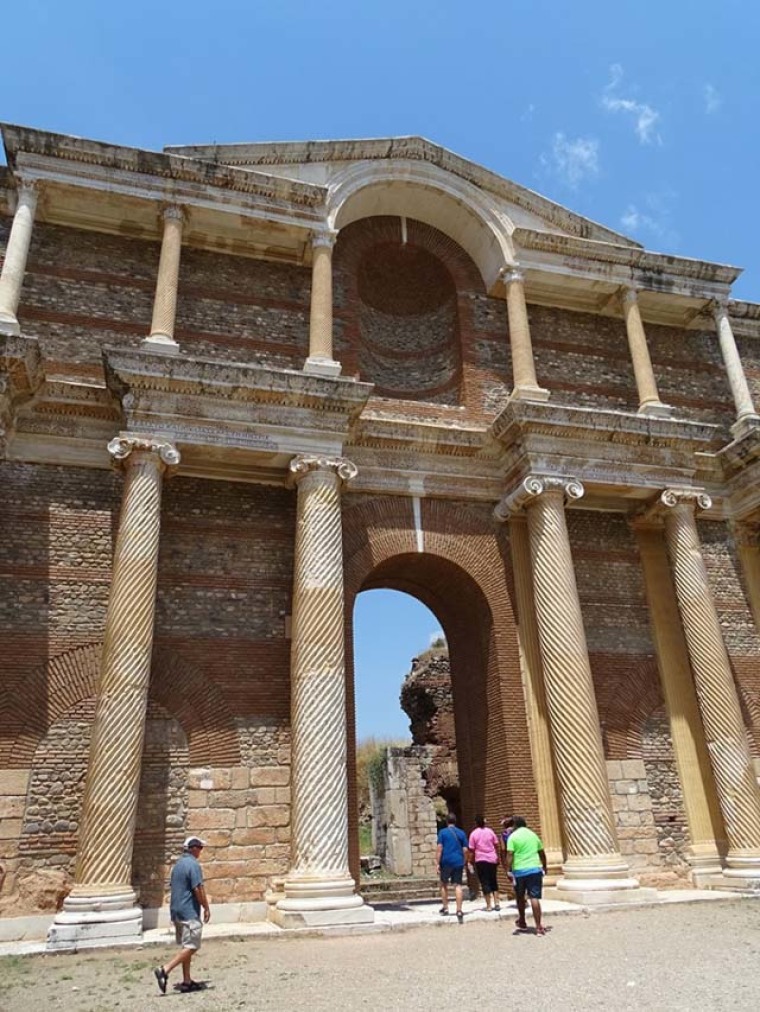 Sardis
Then we headed to Sardis, the ancient capital of Lydia, once a Persian city. In John's time, Sardis was one of the wealthiest Roman cities despite having been rebuilt multiple times after devastating earthquakes. We visited a well restored area containing a toilet(!), shops, a bath-gymnasium complex, and the ruins of the largest ancient Jewish diaspora synagogue in the world. Then we were back on the bus to visit the nearby Artemis temple.
Our time of devotions from Frederick, in a tiny brick and rubble Byzantine chapel just at the corner of the temple, was so moving. The chapel structure was probably built in the late 4th century as a place of Christian worship until the early 7th century. The construction of a Christian church within a temple reflects the changes that swept across the later Roman empire during the 4th century, with State recognition of Christianity by the emperor Constantine.
Frederick had snuck in more pages for his devotional time than David had authorised (something that Malcolm, Keith and I failed in!), but this was definitely God's word for many of us. The Holy Spirit seemed to seal this divine appointment, with the wind shutting the chapel door on our group just as Frederick started speaking and blowing the door open again immediately after his closing prayer.
He reminisced on his time at boarding school in Tonga, when letters from loved ones were so valued. And yet, for the Christians in Sardis, who had a strong reputation for being alive, John's letter was upsetting because it said God could see they were really dead in their spiritual lives. Frederick noted that sometimes in The Salvation Army, we only expect our leaders to say positive things, when we may need to hear that we are losing the power of God in our corps/churches.
This can happen when we start to do things on our own and are satisfied with that, rather than continuing to be set apart for God. When we become more focused on pleasing each other, than pleasing God.
'We can make it as a duty, not what the Holy Spirit wants,' Frederick said. Even when the church is growing in numbers and doing great and wonderful things, God may still say to us, 'I know what you are doing, but you are dead!'
Jesus showed the example of being authentic, personally and spiritually, and not merely 'playing a role', Frederick said. The key to this authenticity in us today is found in the words of the chorus he read in closing: 'Move Holy Spirit, move on my life... to make me like Christ.' Amen!
Philadelphia (now Alasehir)
We ended our day in AlaÅŸehir (which used to known as Philadelphia). Like Sardis, this church received only commendation from Jesus. Here the church was steadfast in faith - it had kept God's word and endured patiently. Just a quick stop here as there wasn't much to see.
We took the prudent option of not having devotions in this small location, which didn't afford much privacy, with David instead reading the relevant passage from Revelation in the bus.
Our guide advised that praying in public - whether Muslim or Christian prayer - can carry a prison sentence as a way of maintaining Turkey's secular ideology instituted as part of Atatürk's Reforms. The Turkish Constitution of 1982 neither recognises an official religion nor promotes any.
Unlike other definitions of secularism, where this means separation between church and state, in Turkey the term 'laiklik' denotes state control and legal regulation of religion. However, under the current president, Erdogan, there appears to be a shift away from secularism, with the view being promoted that a true Turk must be a Sunni Muslim.
Pamukkale
Tonight we're staying 90 km from Philadelphia in Pamukkale, which is visited by about two million tourists each year. Its white terraces were created by the waters of thermal springs reacting with the air (similar to the pink and white terraces of New Zealand destroyed in the 1886 eruption of Mount Tarawera).
We're eating well, enjoying the delicious offerings even when we don't know exactly what we're eating. A practical Turkish travel tip around food that I found today: 'Never criticise the food. Muslims consider every meal to be a blessing, and it is not only offensive to your host, but to Allah, if you make disparaging comments about your meal.
Don't eat too much. Gluttony is culturally frowned upon in Muslim countries. While you won't put yourself at risk, you will bring attention to yourself if you stuff your face every meal' (from World Nomads). Perhaps our 'amen' to that last bit may not be so fervent as it was for Frederick's message at Sardis!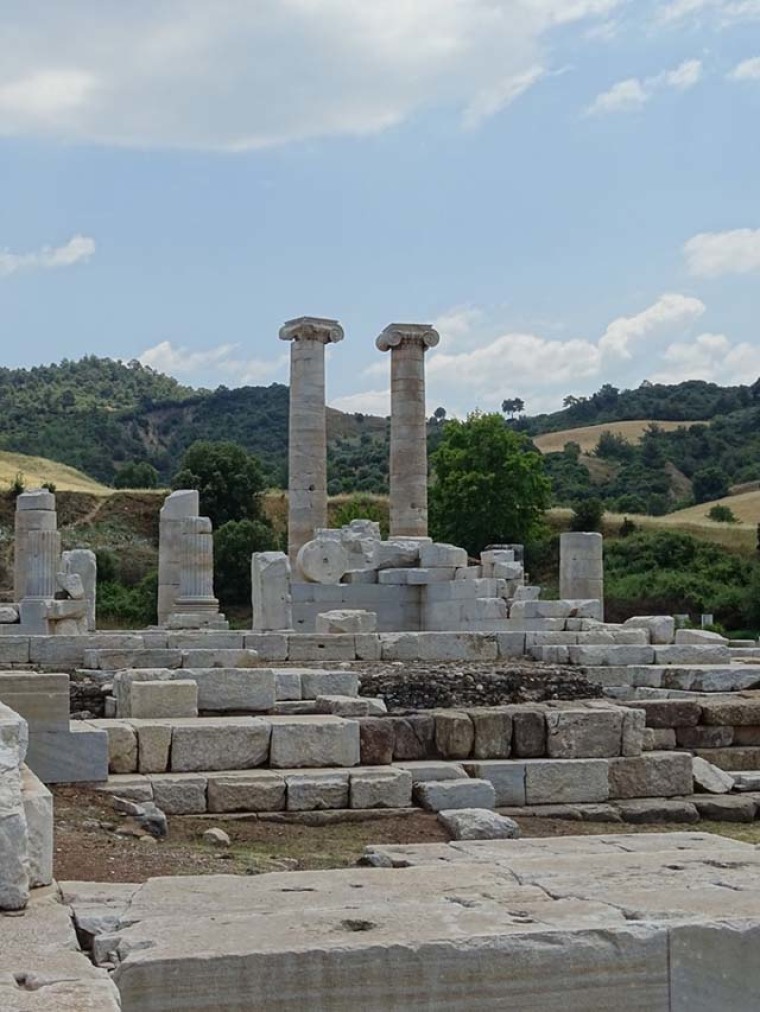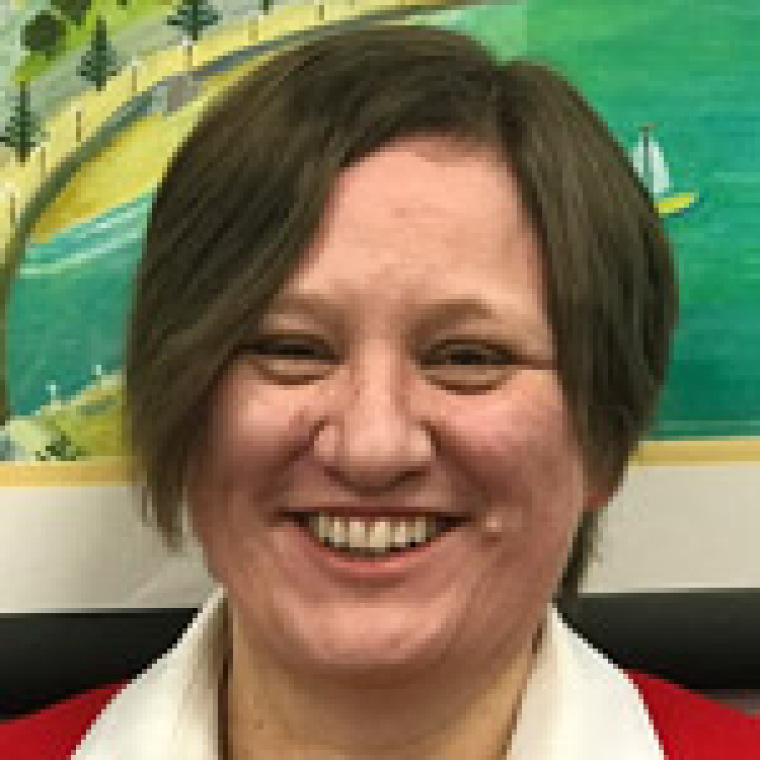 Christina Tyson has been a Salvation Army officer (minister) for almost 30 years, serving in her husband's homeland of Australia as well as her native New Zealand. For 16 years she was involved in Salvation Army communications, but now works to support local churches and recruit future leaders. She and her husband Keith live in Wellington, New Zealand, and have three adult children.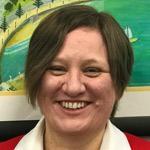 Christina Tyson has been a Salvation Army officer (minister) for almost 30 years. For 16 years she was involved in Salvation Army communications, but now works to support local churches and recruit future leaders. Recently she also took on an additional role as The Salvation Army's Response Officer for the New Zealand Royal Commission into Abuse in Care. Christina and her husband Keith live in Wellington, New Zealand, and have three adult children.