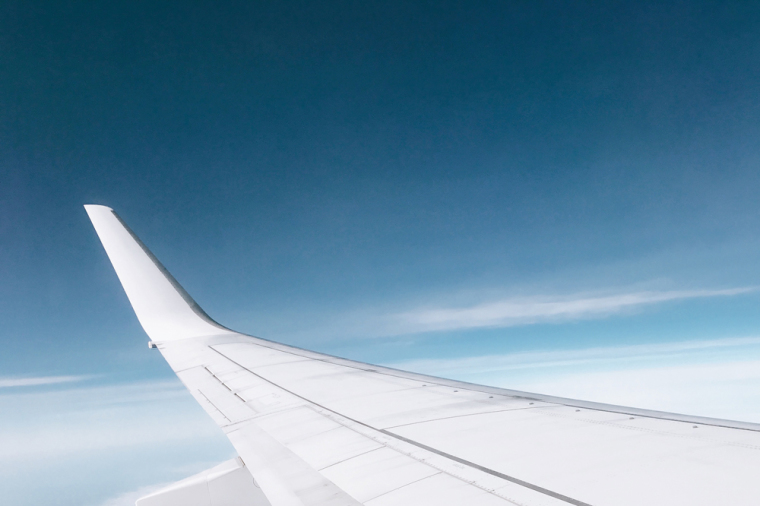 I flew into Anchorage at 1am.
It was light.
I had heard of the 'midnight sun' from friends before but wasn't quite ready for seeing it in person. The city was far from sleepy, and the street lamps could have gone on their own vacation. It was as light as a regular, overcast day.
I walked into my hostel with a printed confirmation of my booking, and greeted the man behind the desk.
The man replied, "I'm sorry, sir," after searching for my reservation on the computer, "We don't have your booking."
I pointed down at the printed piece of paper, referencing the correct date, location, and proof of purchase. But the clerk interrupted me by saying, "We had a system malfunction a few days ago, all the existing bookings got cleared, and now we're completely full. I'm sorry about that."
Cutting a long story short, the man decided to convert an all-female dorm into a mixed dorm, so that I could find some shut-eye. Concerned? Sure, but it was 1am, after all.
"But," he insisted, "Make sure you come back and see the manager in the morning, because we are completely full for the rest of the week."
Sure enough, in the morning I dragged myself out of bed to see the manager. This wasn't the way I wanted to start my time in Alaska.
He repeated the same thing as the previous staff member, and told me that he didn't have a single bed that I could stay in for the rest of the week. However, he implored generously, he would refund my money and make a booking for another hostel.
After getting off the phone to the other five hostels in Anchorage, he looked at me and told me that everyone was completely full. Not a single bed was available.
He gave me my money back, and told me that he was sorry (again).
I was shocked, stunned and amazed. I stood there in disbelief. The manager was on the verge of sending me off into civilization, when all of a sudden he had a brain wave.
"OH!" he burst out. "There IS one more place I can try."
That one more place
He hurried back to the phone and frantically called this new found source of hope.
"You do? ... Tonight? ... For four nights? ... Excellent! I'll drive him over this morning!"
Not much later I was being driven in his pickup truck, feeling very relieved I didn't have to put my foot down any further, and happy that I wouldn't have to waste a day searching for accommodation.
But, my joy turned to concern when I was being driven out of town ... as in, past the last bus stop, past the last supermarket, and past the point where a city's borders say Welcome. There were still houses out here, but a lot of them were rundown or in desperate need of maintenance. Abandoned, rusty cars lounged amongst the overgrown lawns. A couple of people sat in the gutter—smoking or just passing the time. Life seemed different out here.
We parked outside a regular two-story house that seemed nice enough from the outside, except for the hand-painted sign containing the 'hostel's' name.
The man dropping me off walked up to the front door and knocked quite loudly. Two girls screamed from the upstairs. Looking back, this should have been an eyebrow-raising moment, but at the time it didn't seem that extraordinary.
But there was no answer at the door ... and seconds turned to minutes as we waited on the front porch.
After knocking another time, a lady pulled into the driveway in her own pickup truck, and exclaimed, "Oh, you're early!" with a handful of sheets or something in a bundle. "Let me just go and get the room ready for you, I'll be about five minutes."
But five minutes couldn't come soon enough for my deliverer. After no more than two minutes (and plenty of pacing around like a cartoon character), he burst through the front door as if he were an FBI agent. He took a maximum of four steps inside, before pivoting 180 degrees on his feet and turning back towards the car. His face was completely white, as if he had seen a ghost.
"RUN!"
He bolted for the car while I was left stranded on the doorstep. I wasn't sure what the hell was going on, but this wasn't the time for indecision. I picked up both my bags and ran as fast as I could, wobbling like a hyperactive penguin at speed. The pickup truck was already running, and after throwing my bags into the tray I had barely enough time to jump into the passenger's seat before the car hurled off down the road, not once looking back. I managed to reach out and close my door while the road whizzed beneath us in a blur. We seemed to reach maximum speed in no time.
After a few swerves to get onto the main arterial route, this now very panicked man turned to me and blurted out, with great caution, "No one can stay there, ever."
Yes, "ever."
If I was stunned, shocked and amazed before, I have no idea what emotion I was feeling now. This was like out of a movie, a moment that no one would believe.
"You can sleep on the couch for free, you can have a locker for free; you can stay for as long as you need. But you can't stay back there. No one can."
I relaxed into my seat, over the moon that I not only had a bed that was close to town, but also it was FREE! I was beyond relieved, I was RAPT! My accommodation woes were now over, and back to the heart of the city I would go. I would be staying with other travellers, in a place that was central and comfortable. Life was great!
When we got back to the hostel, there was a queue of other travellers in a similar predicament. They had all made bookings that the system had cleared, but this manager didn't want to have a bar of it. I watched as he refunded all their money and then shooed them onto the street. "You might have to find a hotel, or try couchsurfing." Not one person got recommended back to the place on the edge of town.
So what happened?
I remember telling my friends and family this story upon my return, and everyone wanted to know "So what was in the house!?! Why could no one stay there ever?!?"
Well, one year later a friend and I googled the hostel's phone number in order to get to the bottom of this. We confirmed it was the hostel that I had stayed at for free, and even though I couldn't remember the manager's name, we were about to dial the number.
It wasn't fear. It wasn't anxiety. It wasn't even nervousness that made me hang up.
It was mystery.
I turned to my friend and said, "Vince. This is the only story in my life that has mystery. No matter what the man says, it won't be able to live up to the mystery of it all."
Vince hit me, like most people do, and told me that he was DYING to find out.
"But what could it be?" I added. "A dead baby? A concentration camp? What? Nothing that the man says will live up to the suspense of what it could be."
Vince looked gutted, and I could sense his disappointment. "Go ahead," I told Vince. "Call him. But if you ever find out, don't tell me what it was."
You mean ... nothing?
Truthfully, I haven't found out. But I have told that story a number of times, and it continues to make me wonder ... and cause frustration with the people around me.
But here now is the interesting thing. Now that you've heard that story, what do you do with the mystery? Do you ponder it? Do you let it seep in and mull away in your brain? A lot of my friends who have heard this story have come back to me many weeks later with their theories and possibilities. That's what mystery does.
A long time ago, I read a secular article in the New Zealand Herald about the mystery of Christmas and I haven't got it out of my head. Not necessarily the article itself, but the fact that as Christians we don't play on the mystery of our faith.
If we're honest, there is a mystery about what we believe and who we are following.
Perhaps you've read the Gospels too many times that you've become au fait with the details. Perhaps you've listened to debates on creationism vs. evolution and figured out your stance.
But, really, when you step back from it all, there's a lot of mystery in and around the text. It's enticing and fascinating and should definitely make us intrigued. Yet, somehow it seems that the crux of our faith has been boxed into a template of five-songs and a 20/30 minute sermon (and perhaps a bunch of notices).
How boring! Especially when there is so much intrigue to be had.
Here's my wish:
May we all demonstrate our lives with a bit more mystery from now on. There's certainly enough around us, especially in what we believe.
You never know, it might certainly pique some interest.
First published July 10, 2014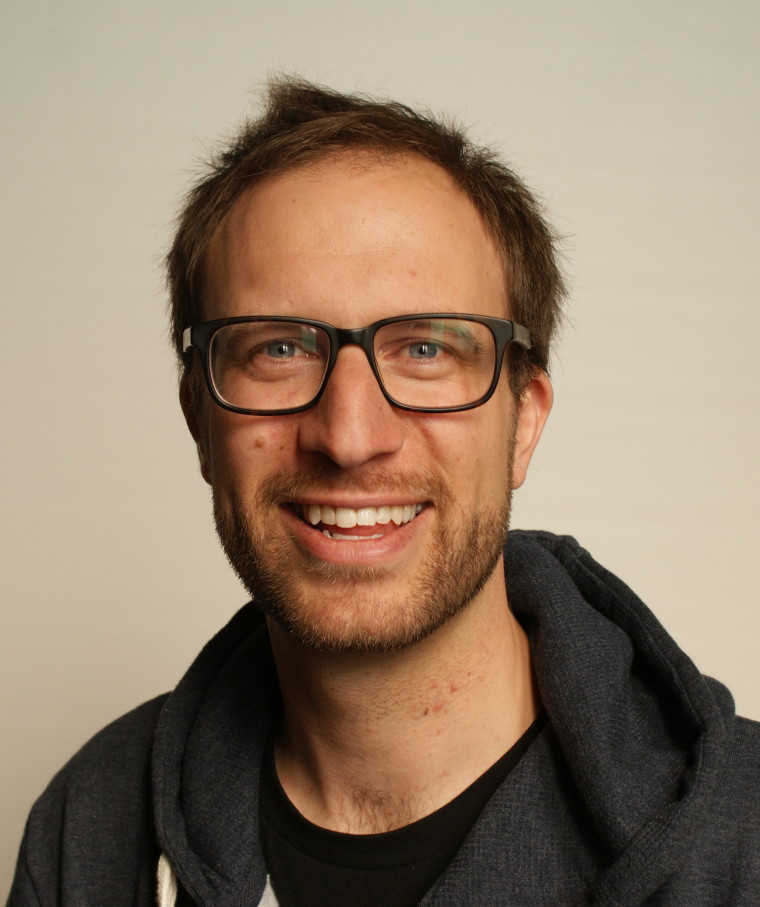 Matt Browning is a storyteller and lover of ideas. He is currently setting up a social enterprise for youth unemployment in Rotorua, New Zealand—taking youth who are dropping out of high school or coming out of youth prison, and hiring them full time so that they can get the experience needed to be hired in the future.
Matt Browning's previous articles may be viewed at www.pressserviceinternational.org/matt-browning.html