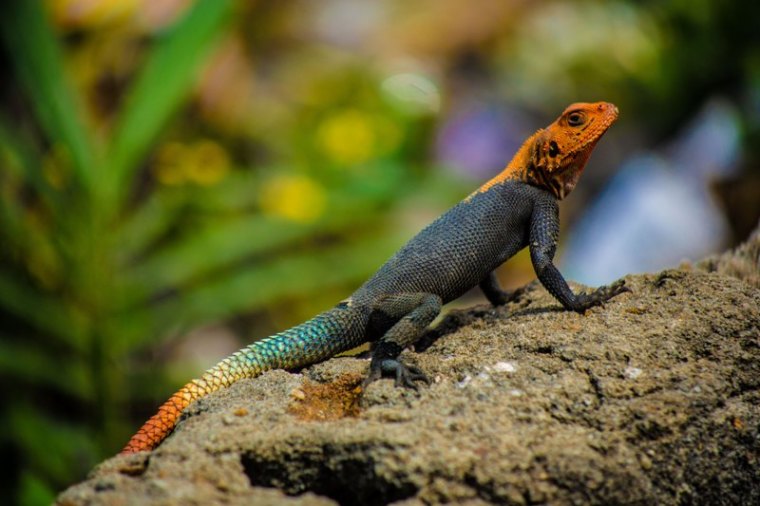 We have recently been studying reptiles during our Science lessons. There are so many interesting reptiles. But what is even more interesting is the special traits that God has given each of them.
Here's one that fascinates me – when confronted, a section of the lizard's tail will snap off so it is able to run away. The part of the tail that is left behind sometimes jumps around as the enemy watches. The lizard escapes and in time its tail grows back again. God sure is creative!
The baggage tail
I can't help but think we are so much like lizards when it comes to baggage in our lives. We go about our day to day with our baggage tail swishing around. The tail is very much a part of us. There is no escaping it. It follows us from one day to another.
Dropping that tail
We toss in so much into the baggage – shame, guilt, broken relationships, dreams that feel like they will always be dreams, trauma. Some of it are lies. Others, burdens that are not ours to bear. But, oh, we just keep stuffing them into the baggage.
Until something happens. We hit a dead end. Depression settles in. Anxiety wrecks our daily routine. We come face to face with our baggage. And we realize we have to drop the baggage. We then do the only thing we can – lay it down. Like the lizard, we may choose to drop it and run away from the baggage.  
Not again
But you see, running away is never the answer. Think about the prodigal son. When he squandered all that he inherited, he chose to continue to run away, desperately seeking for hope.
Hope was waiting at home with arms wide open. "So he got up and went to his father. But while he was still a long way off, his father saw him and was filled with compassion for him; he ran to his son, threw his arms around him and kissed him." (Luke chapter 15, verse 20)
Unless we lay that baggage down at the foot of the only One that can heal us spiritually, that baggage will only grow again. "He heals the broken in heart, and binds up their wounds." (Psalm chapter 147, verse 3)
Let loose
Unlike the lizard, we don't have to wait till we are confronted or have a breakdown before we lay down our baggage. God waits patiently, jealous for our love. "The Lord is not slow to fulfill his promise as some count slowness, but is patient toward you, not wishing that any should perish, but that all should reach repentance." (2 Peter chapter 3, verse 9)
Unlike the lizard, you and I have the option to choose not to let our baggage tail grow again. Choose to lay our baggage down at the cross. Choose not to pick it up again. In Matthew chapter 11, verses 28-29, Jesus says, "Are you weary, carrying a heavy burden? Then come to me. I will refresh your life, for I am your oasis. Simply join your life with mine. Learn my ways and you'll discover that I am gentle, humble, easy to please. You will find refreshment and rest in me."
What baggage will you let loose today?
Mussita Ng is a follower of Jesus Christ from Wellington, New Zealand. Her previous articles may be viewed at https://www.pressserviceinternational.org/mussita-ng.html