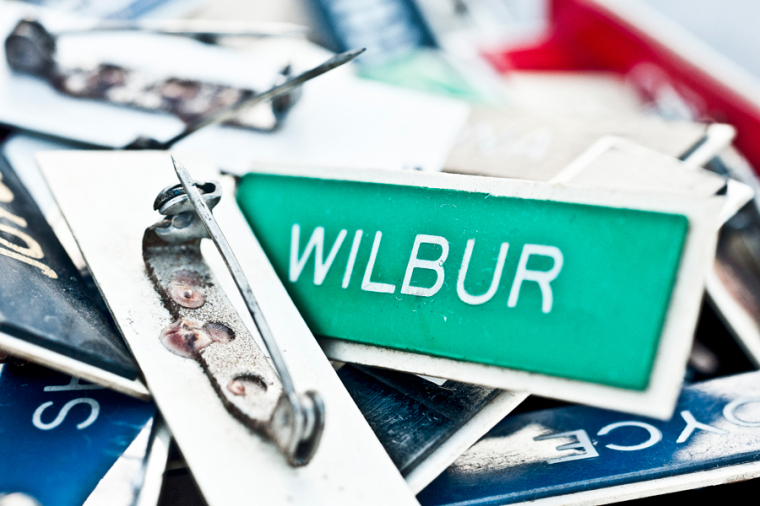 We get told we're all unique, but I know of other Brads in the world quite like me. In terms of thought and creativity, aren't we just the sum total of everything and everyone that influences us? How unique are we really? 
The essence of who we are is surely not our Job, our thoughts, any amount of money, where we live or how flash our house or car is. We're not defined by any sense of achievement, and we're not just someone's husband, wife, partner, friend, son, brother or sister. Imagine living as Bono's brother.
A name is good to differentiate me from my neighbour so we don't get our mail mixed up, but as humans, I want to believe we're free to invent ourselves and make a name for our true selves. 
A symbol
For my 27th Birthday, I received a gift more meaningful than any gift in my life. It came in its own case, it was small and shiny; it was my granddad's old rose gold signet ring that he got made 60 years ago when he was my age.
At first, as I opened the ring box, I was a little taken aback, I didn't know how to react, rings are something for marriage, something girls wear (not always), and I'd never owned a ring in my life. The ring is a family heirloom, I was honored to learn of its history and after a few weeks the significance and meaning of such a gift began to sink in.
My granddad Blair Mills died a couple of years ago now, and he was a great man. He had a cheeky sense of humour, was gentle, kind, loving, and down to earth, with a rock solid faith. Granddad loved his four kids and 14 grandkids along with the ever growing number of great grandkids (10 at last count).
I just so happen to be the only descendant who has the same initials as him, and therefore I was gifted his old signet ring which contains an engraved B.M in fancy italics that my parents found amongst his belongings when he died.
I don't know of the true meaning of the ring for granddad, he never mentioned it; maybe I could make up a story? For me, what matters is that I now live as part of his legacy. I want to take up the mantle of the B.M and do the name justice. He left a heritage I can be proud of, and I now have this sense that a name can mean more than just an assembly of letters.
Names are powerful
Rob Bell touches on the subject of 'Name' in a short video I watched years ago as a teenager. (Part of the Nooma series). 
The visual narrative in the clip shows people wearing different labels and names on the back of tee shirts, and as they take off a tee shirt, a deeper more descriptive name is underneath.
The names start with surface things like PhD, Consultant, retired, then get deeper; things like Liberal, Compulsive, Weak or Self Loathing.
In the end, the word 'NAME' is all that is left. It's written on the skin in white ink. No more layers, just your name. We are so much more than our false masking layers, and Rob asks, are you comfortable in your own skin?
Do you wish for a better name?
I want to use 'Name' in this article as a description of a deeper knowing of one's self. 
But so often we're not comfortable and accepting of our selves. I sometimes wish I was more talented, wittier, faster, taller and stronger. Maybe you compare yourself to other families, friends, and wish you were as pretty as 'her.' The grass always seems greener over there or in someone else's shoes. Maybe you wish you were someone else? 
You desire an 'Other' name?
Do you dance to the beat of someone else's drum; the expectations of parents, teachers, a boss or a friend? Maybe you don't really know what your own dream is because you've been sold someone else's dream.
You lack an 'Individual' name?
Maybe your life is marred by a past of regrets where fear and suppressive labels hold you back from your true self. Maybe you're always on the run, travelling to new places and there's no time to ponder what makes you, you.
You miss 'Authenticity?'
Maybe you've been bullied and mocked, and names have stuck that you just can't stop believing. You're reminded of those names every time something goes wrong. You think, "This just proves I'm a loser, I'm worthless, ugly or insignificant." 
You need a 'True' name.
So who are you?
When the layers peel away, what is left? The question becomes, not what is your name, but who are you?
Wherever you go no matter how far you run, there 'You Are'.
Richard of Saint Victor says that "the highest peak of knowledge is perfect self-knowledge". At our core, when we're naked and exposed, we have a name, it's ours, it's the heart of who we are, it's our true selves.
When Jesus first talked to his disciples in the Bible, he called them by name and said follow me. Jesus asks us all the same thing today.
Your name, your true identity, (inserted here) come, follow me.
The rub comes, when we must first die to that false image of ourselves, peel off those layers, and detach from the trappings of false self that we are addicted to.
Someone smart said, "The false self, is who we think we are, but thinking doesn't make it so."
Detaching will hurt. Letting go of ego, and past hurts, redefining and rediscovering yourself are all scary prospects. We love our false names, believes, status and identity built on tangible yet fallible things. But the separate self, the false self, is a lie.
Are you ready to be you?
Maybe you're thinking, "all this sounds a little airy-fairy," it seems un-practical and there are no boxes to tick, but that's kind of the point.
Everything gets turned on its head; Jesus' message can seem so backwards. 
First die, then live?
This life changing biblical truth just seems too simple to be right. Just as you are, you are a child of God; you are the 'Beloved.' 
Henri J.M. Nouwen says, "Being the 'Beloved' constitutes the core truth of our existence."
I think Henri was onto something there, that's something I want to define myself by, that's the diamond at the depths of my coal stained heart. 
Each time I look at the ring on my finger, it's a reminder of two truths. Not only am I part of a great family, and share in the legacy of my granddad who had the same initials, but etched on my very DNA, as deep as possible, I'm Brad, I'm loved by God, and I don't have to do anything or be anything in return.
First published September 13, 2013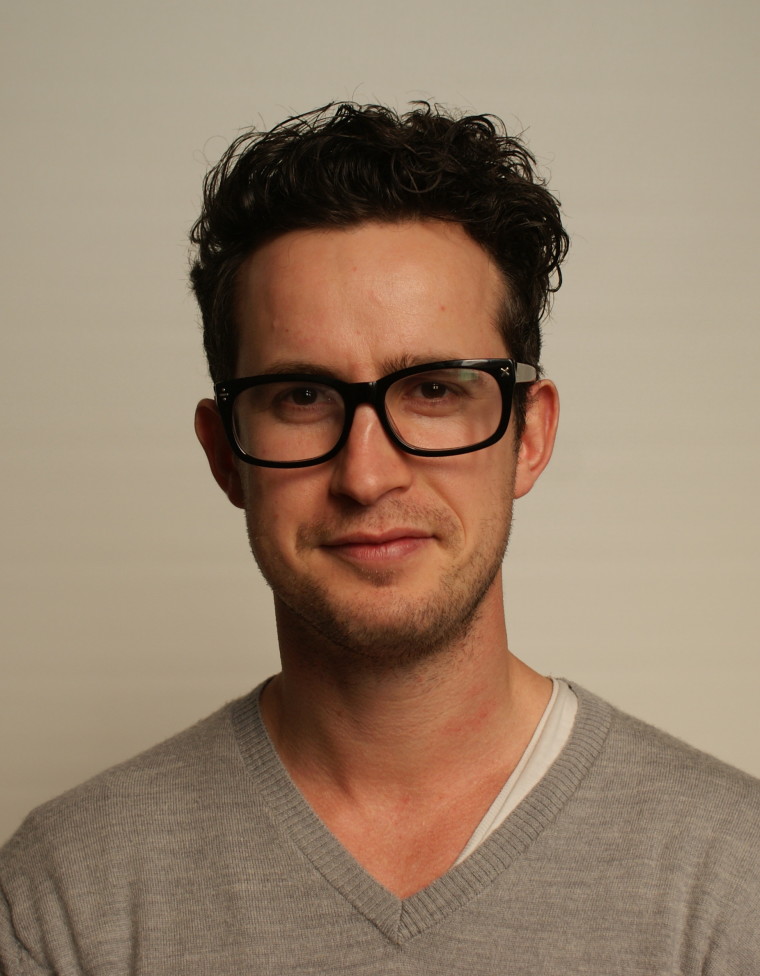 Brad Mills enjoys the outdoors and almost any sport... For a day job he's a journalist who works at the Rhema Broadcasting Group in Auckland New Zealand. 
Brad Mill's previous articles may be viewed at www.pressserviceinternational.org/brad-mills.html