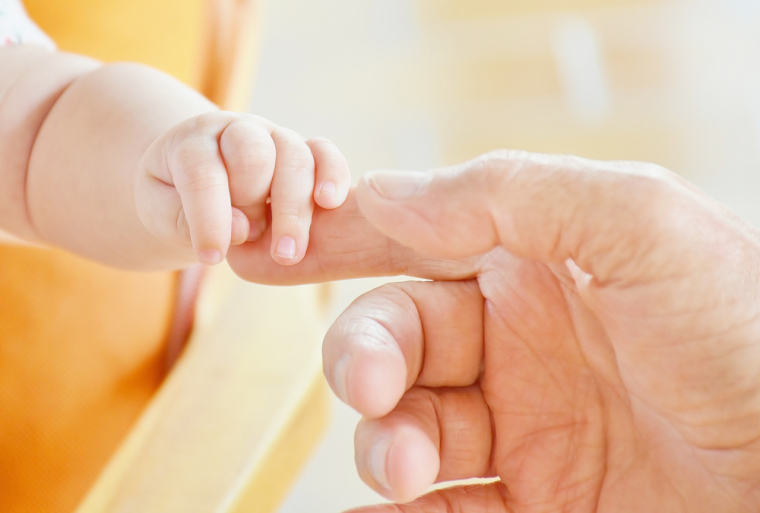 Last year US scientists successfully edited viable human embryos. In a report for The Verge, Alessandra Potenza observed: "Gaining the ability to edit human DNA is the first step toward one day allowing scientists to prevent babies from being born with incurable diseases or disabilities. But further success with this kind of research is likely to raise the heated discussion on the ethical implications of genetically altering human embryos." (Human embryos reportedly edited for the first time in the US using CRISPR, Alessandra Potenza, theverge.com)
Gene editing is a procedure scientists are taking very seriously. On August 1, this year (2017) British scientists issued a warning. They were among 150 experts who declared the practice would 'irrevocably alter the human species.' Sarah Knapton is the science editor for the Telegraph UK.
She wrote: "While the technique could permanently remove harmful mutations which lead to inherited diseases like Huntingdon's, cystic fibrosis and haemophilia, critics say it could have unexpected side effects and may damage healthy strands of DNA. However many scientists have resisted calls for an outright ban because they fear it will drive the practice underground."  (Humans will be 'irrevocably altered' by genetic editing warn scientists ahead of summit, Sarah Knapton, Telegraph UK, 30 Nov 2015)
Playing God
Johnjoe McFadden is a professor of molecular genetics at the University of Surrey. Last year he wrote an article for the Guardian which he headlined: "Genetic editing is like playing God—what's wrong with that?"
This comment was made eight years ago, "The Fertility Institutes says they will soon be able to offer couples the ability to screen their embryos for eye color, hair color, and complexion. The Institute cannot change the DNA of the donating couple—if neither the mother nor the father has genes for green eyes, for example, then the Institute cannot give them a baby with green eyes. Yet within the constraints inherent in the DNA of the donating couple, The Fertility Institute is willing to screen embryos for these traits. The Fertility Institute wants to offer several other customizations, and many more are sure to be released in the coming years as the science behind screening for them is developed." (Designer Babies—Like it or not, here they come, singularityhub.com)
Parents will be challenged to design their baby with scientific help, if they can afford it. Such a possibility cannot be taken lightly.
Risks
The ethical dangers in this procedure are clear. To the participating team the baby is looked on as a commodity, rather than a precious child. In the designer baby process, the mother may be involved for 12 to 18 months. She will submit to several ovarian stimulation cycles to obtain sufficient eggs. All of this is at some medical risk to her.
Paul Knoepler is professor at the University of California, Davis, School of Medicine and the author of GMO Sapiens: The life-changing science of designer babies. He made this comment:
Admittedly, the idea of making genetic modifications in people is seductive, and it could have real and powerful benefits such as preventing genetic diseases, but today it is risky and unpredictable. There is also no particular boundary to someone running with this technology in other directions, such as attempts at designer babies. We are talking about heritable changes in the human genome that could be passed on potentially forever—we know of no proven safe way to reverse genetic modifications in people. Finally, there has been far too little time for democratic discourse involving the public in the broader question of whether we should hack the human code in this way. I strongly favor a moratorium on clinical use of CRISPR in humans, and I hope that the National Academy of Sciences meeting this week comes to that consensus. (We need a moratorium on genetically modifying humans, Paul Knoepler, slate.com)
The great achievements of science are to be applauded. We have seen wonderful advances made by brilliant academics, who have modernized our lives through their expertise. But when it gets to fellow humans 'playing God,' I prefer to seek the real One.
Science is simply discovering the genius of the world He created. He has repeatedly demonstrated His love for us.
David, the great hero and king, was able to express his appreciation so eloquently and we can embrace his words with humility and gratitude. Whoever you are, you were a designer baby, designed by the Creator of the universe.
David put it this way:
For you formed my inward parts; you knitted me together in my mother's womb.  I praise you, for I am fearfully and wonderfully made. Wonderful are your works; my soul knows it very well.  My frame was not hidden from you, when I was being made in secret, intricately woven in the depths of the earth. Your eyes saw my unformed substance;  in your book were written, every one of them, the days that were formed for me, when as yet there was none of them. (Psalm chapter 139, verses 13–16)
Ron Ross is a Middle East consultant for United Christian Broadcasters (Vision FM). Previously he was radio news editor for Bridges for Peace in Jerusalem, Israel.
His career started at WINTV (Email: ronandyvonne@mac.com)
Ron Ross previous articles may be viewed at http://www.pressserviceinternational.org/ron-ross.html