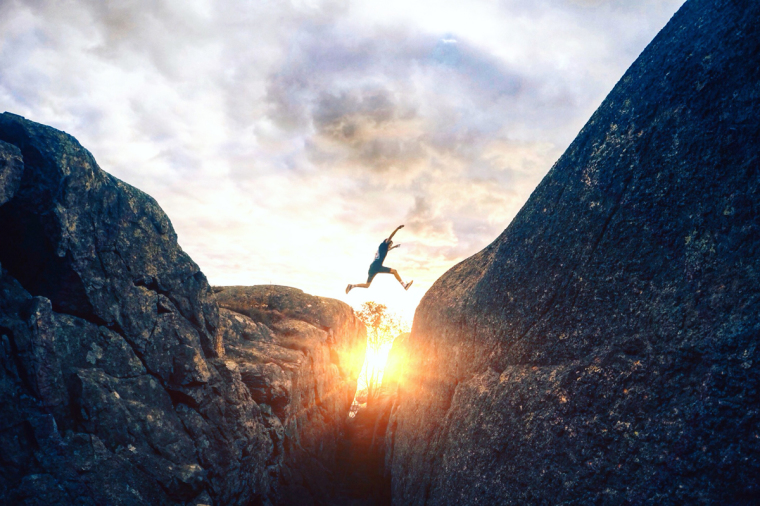 We all long for a great story, to be powerful, or become part of something bigger than us. We're told, "You can be anything you want to be," but we're not told that life is often tough and very often mundane as you wake up on a Monday morning. We want the glory but aren't so sure about all the hard work. We want the prize held out by popular culture whether its celebrity, money, comfort or something more honourable. 
But have we lost sight of the journey into the mountains, the road we must travel in order to achieve it? What is the mystery of the ordinary life, that seems so, well … ordinary?
Like a popular cheese ad in New Zealand, we're told good things take time, but the little kid inside all of us complains, "Are we there yet, why is it taking so long?" And we flit from fad to fad without any time honoured commitment. Surfing once doesn't make you a surfer, writing an article for a blog once doesn't make you a writer; just like accidently running over a possum on the road doesn't make you a hunter. 
With offers of two minute abs, fast food and get-rich-quick schemes, in this article I want to look at why perseverance seems like such an old-fashioned concept for my generation. I want to look at why wisdom of age and experience always stands the test of time when hardship comes; and why the cotton wool generation today has no tolerance for suffering, and no understanding that pain is all part of the process. 
Instant gratification ... Takes too long
I'm 26 as I write this, and I hope I'm not still in a cotton wool cocoon, but I know I've got a long way to go. It's easy to admire the dedicated and hard working person, along with the slowly-formed, well-designed masterpiece, in retrospect. But, when forced to make a start, when the hard slog is required and there's no app to make it easy, it's tempting to take the quick route, have a sleep-in, or else let someone else do it. 
We watch Rocky's training montage put to music, cutting together months of hard work in a neat 30 second clip, and we all buy it, we gloss over the effort and only focus only on the result.
In contrast, I recently cooked some roast beef in a slow cooker at my flat for half the day, and served it with homemade mustard sauce and roast vegetables. It went down a treat, as the succulent tender meat fell apart in our mouths. In this simple example, time was the essential factor for quality, and I learnt that even though it cost me some time, the satisfaction was worth every effort.
There's a similar principle when you look at hard working millionaires, or our sporting hero's we admire for their longevity and experience. We instinctively know that wisdom, experience and leadership are essential to conquering business, or winning world cups, but the fast track is still so appealing, we still hope our dreams fall into place with a wish and a prayer.
Overcoming entitlement
Some say those born in the west, are born with a PhD in entitlement. We expect and demand things, but often very little of ourselves. Our over-inflated egos are fed by consumption of fads and good times. We approve and comment on particular things we like as if our opinion matters to the world, we partake in this ritual to feel like we're a part of the game, that the moving opinion of the majority really matters, but it's simply the oldest game in the playground. 
It's funny how the space cadet eight-year-old, happy to wonder amongst the trees playing with snails by him or herself, oblivious of the popular norm, will often end up being the artist or the brilliant rocket scientist. It's common for top athletes to admit later in life, "I was never in the top team in high school, but I just stuck at it." They never relied on a natural skill or talent to breeze them to the top, just a little bit of hard fought determination.
Death brings life

So life in a sense must be tough, but it's also unfair and filled with pain. C.S Lewis calls pain "God's megaphone to rouse a deaf world." Many classic books and movies have unhappy endings. They don't make good Hollywood blockbusters, but they're more powerful. I think of Se7en, Braveheart, American History X and the Green Mile, where death comes as the essential climax of the story. These movies all got top ratings, but why?
They paint a picture that life isn't nice. It unveils the truth that death is real: death is the consequence and the ugly side of our nature. We humans seek the forbidden fruit, our very nature is perverse. It's because of that nature that death is part of the system. It's the upside-down message and apparent contradiction in the Bible; transformation only comes through death. We must throw out our self-help, will power and a lust for perfection, and simply accept that we must die to ourselves every day—and humbly seek the higher power. 
Society will endeavour to throw out all sense of obedience; training by elders, hierarchy and communal life... the totally self-determined life became the only life worth living, nearly the opposite of the entire history of spirituality.
—Richard Rohr 
We need depth
There is great sadness with a lack of depth. When wrapped in cotton wool it's easy to skim the surface of an idea or a thing, without getting involved or touching on issues that might require pain or much thought. Grappling and wrestling with hurts that feel unbearable is frightening to say the least. When we stay shallow it affects all aspects of our lives, and to be shallow and flippant in something as profound as the Bible or prayer is far more horrific than finding God residing inside your own humble, broken pain.
Jesus tells of the tax man and Pharisee who pray at the temple, where a Pharisee in all his arrogance says, "Oh, God, I thank you that I am not like other people; robbers, crooks, adulterers, or, heaven forbid, like this tax man. I fast twice a week and tithe on all my income." But the tax man prays "God, give mercy. Forgive me, a sinner." Jesus then says, "This tax man, not the other, went home made right with God." (Luke chapter 18, verses 9–13, the Message) 
Chipping away
Maybe I've steered my conversation of hard work and perseverance to a weird place of death and pain, but I guess I see the grind of life as a kind of pain. If I was to carve a life-sized statue from marble, not only would it take time, dedication, effort and creativity, I'd expect worn out tools, sore joints and dusty cracked hands. If my life is going to be a work of art of some kind, I think I can expect some daunting challenges.
God will often appear at the edges, he hides in littleness; through a slave baby washed up in some reeds in Egypt, through Rahab, the prostitute; David, the youngest of Jesse's sons; or in our daily nine-to-five. Richard Rohr explains that God appears in these places so only the humble and honest can find him. God lets us do all the discovering. 
I fear how enticing the cotton wool life is. If I simply stop swimming against the current, I'm there. I'm stuck in this dilemma where I want God to use me, even in a small cameo role, but it's hard to see how he will in my smallness, through my weakness, and in my day-to-day grind. God's mighty, cosmic, redemptive story in a sense seems too big, too hard and too complicated. But as I sit and listen, I hear God saying, as in Luke chapter 16, verse 10, "Be content, be faithful in the small things, and the bigger things will come."
First published July 5, 2013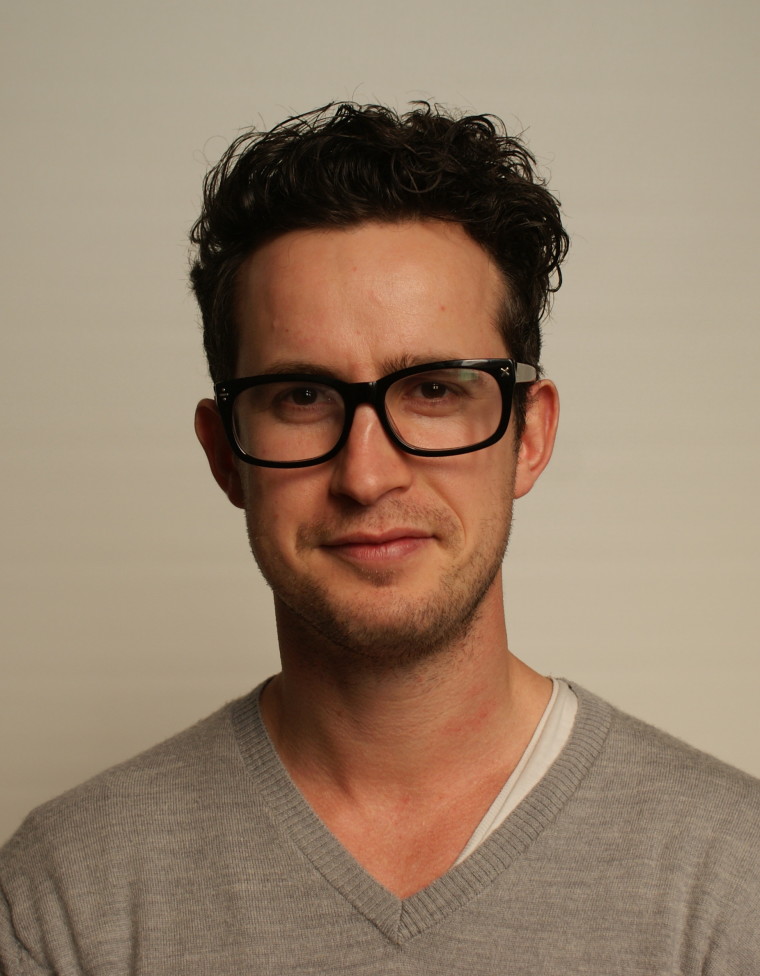 Brad Mills enjoys the outdoors and almost any sport ... For a day job he's a journalist who works at the Rhema Broadcasting Group in Auckland New Zealand. 
Brad Mill's previous articles may be viewed at www.pressserviceinternational.org/brad-mills.html