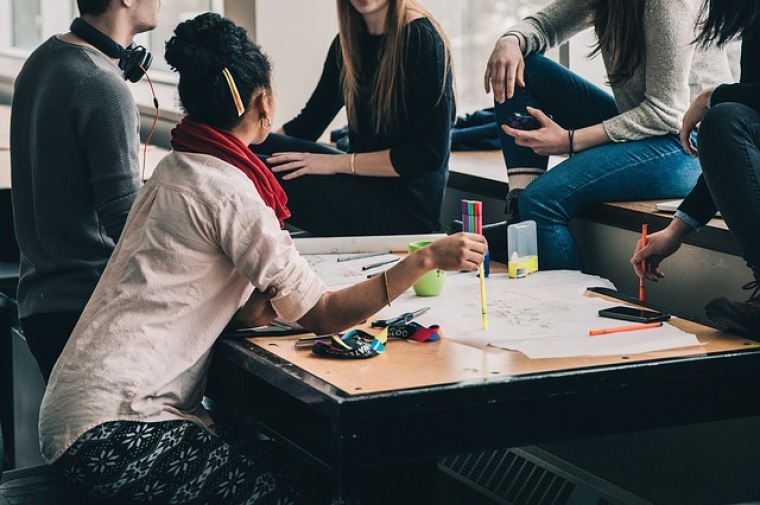 In 1944, C.S. Lewis was asked to give the Memorial Lecture for the graduating class at King's College. As he spoke to the future leaders – the ones who would be rebuilding post-World War Two Europe – he picked an interesting topic.
Instead of talking about wealth, evil, God or power – he talked about the drive to belong.
Lewis speaks of "Inner Rings" – the unspoken and invisible networks that are in every sphere of society. 
Businesses, churches, social groups, families – they all have different levels of belonging and different inner workings that we aspire to be in
. We want to be in the know, to 
be seen
 as one who is on the inner.
These are invisible on organisation charts, and transcend position. Yet they exist, and as Lewis writes,
"It is one of the factors which go to make up the world as we know it—this whole pell-mell of struggle, competition, confusion, graft, disappointment and advertisement, and if it is one of the permanent mainsprings then you may be quite sure of this. Unless you take measures to prevent it, this desire is going to be one of the chief motives of your life, from the first day on which you enter your profession until the day when you are too old to care."
We yearn for this belonging – and yet, when we enter into one of these inner rings – we discover that there are others we do not belong to. So we struggle on.
And this is what it is to be motivated by fear.
See, to be human is to be motivated by something. There is something that pulls us forward, or pushes us ahead. We often can't quite articulate it, but we see it in what inspires us, what we dream about, and what frustrates us when life simply seems to not be arriving.
For many of us, it is a quest to belong. Where? We don't really know – but simply not where we are now.
For me, it can be seen when I attend a networking event. As I walk into a room, full of business people, entrepreneurs, sales people and professionals – I feel it. They seem to belong in a circle of success. They know the way to speak, how to play.
And I feel like an outsider.
Sure – familiarity will breed comfort. But there's more than this. As I begin to chat with a person, I can feel a quiet sense of need brewing within me. I want to be in. I want to be working with this person. Not merely for the money, but for the sense of having made it.
I want to prove to myself, and to others that I belong here. I want to earn to show this success, and perhaps to belong among the others who have done this.
Perhaps for you it is beauty. Fitness. A sense of social charm and grace. Children, a partner. Being a better you. A side-hustle. Whatever it is – you feel like your current reality is not enough, and that by improving – whether in inches or standing – you will belong.
And yet, when I get glimpses into the lives of others who seem to have made it – I see that there's others higher up that they want to be like. There's more that they hunger for – and they hunger for a perception from others, that they have made it.
Yet when I think about the moments when I have been at my best, it's been when I've been able to focus on life without worry of the outcomes.
In 2006, I was in my final year of undergraduate studies. The pinnacle of the semester was our Public Relations Case Competition – an event pitting student teams against each other, to showcase all that we had learnt on a real-life example.
After months of hard-work, our team submitted our report and gave our presentation to the class. Days later, our professor awarded us an A+, and let us know that we would be presenting again – at the competition evening.
We hustled. We practiced. We finessed. We improved.
And on the night, we delivered a presentation I am still proud of – to a lecture-theatre packed full of hundreds of professionals, academics, students and family members. We had the usual nerves, but no deep fear. Our energy focused on our performance.
Why? Because the outcome had been taken care of. We already had the grade. We'd already belonged. The real focus of our energy was on what life was about – living!
At 31, I'm too young to have much experience of wisdom. But, at my best moments, I realise that when we live our lives striving for more – wealth, power, humour, beauty – we never have enough.
And – really – it's not about the money, or the sex appeal. It's about what it promises – a belonging and sense of position that will satisfy. Yet, it is all a pursuit of smoke. It is nothing. It fades away.
As Lewis said, "To a young person, just entering on adult life, the world seems full of "insides," full of delightful intimacies and confidentialities, and he desires to enter them. But if he follows that desire he will reach no "inside" that is worth reaching. The true road lies in quite another direction."
The true inside is found by accepting – courageously and whole-heartedly – grace. It is by believing what seems to be too good to be true – that we already belong.
That through Christ, we can whisper the words of Paul, "If we live, we live for the Lord; and if we die, we die for the Lord. So, whether we live or die, we belong to the Lord."
And that is comforting, refreshing good news.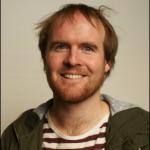 Jeremy Suisted is from Cambridge NZ a Creative Consultant and was once voted in the Top Six Waikato's Hottest Muffin Bakers.