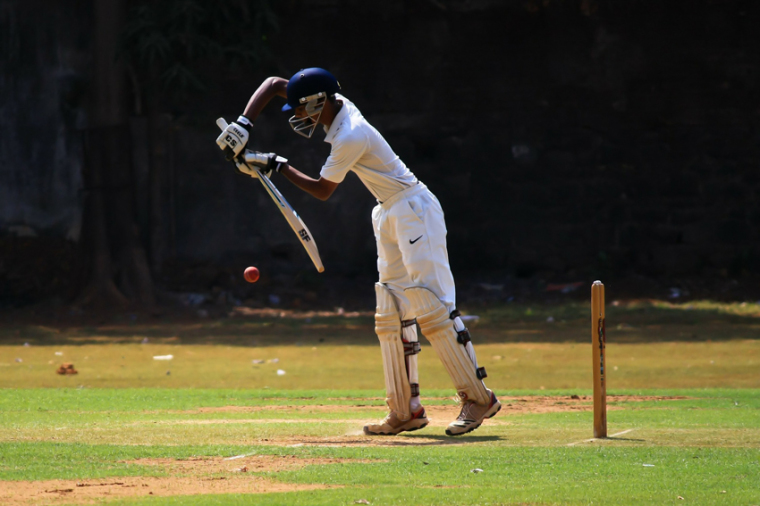 I can't think of any other sport that not only values its traditions, but celebrates them as gleefully, as cricket does. It's almost as if the sport and its aficionados take pride in being slightly out of step with the rest of the world. Anyone who has ever tried to explain the rules of the game to a foreign friend will know that there are numerous relics from centuries past that make absolutely no sense without context.
However, cricket has also shown that it can make changes, major ones, when the need arises. This is usually in response to a particular event in the game, like the Bodyline crisis or the advent of World Series Cricket. Like a big ship, it may take a bit of time to change course, but it has always got there in the end.
The Corridor of Certainty
It's not the fact that it can change that is so remarkable; however, it's the fact that cricket has gone through so many upheavals and still managed to hold on to its essential character. Many sports have become almost unrecognisable when compared to their heritage, or now require completely different skills. An Aussie Rules player from the 70s would probably die of a heart attack five minutes into today's fast paced AFL.
But, even going back a century, you could take the greats of cricket's past, and give them a contract and I'd wager that in a few weeks they would have worked out what had changed and adapted. Imagine someone like Sir Garfield Sobers playing T20—he was made for it. Bradman would score runs in any format, and I would back Hobbs against any of today's bowlers. The biggest adjustments would be to fitness regimes and diets, but the nature of the game itself hasn't changed all that much.
Learning our lessons
The first lesson we can take from this for whatever area we are in, is that the guardians of cricket understood there are essential aspects of the game, and non-essentials. There are some things that if you tinkered with them it just wouldn't be cricket anymore, like changing to a plastic ball for safety's sake. But, a day-night Test match is still a Test Match, it's only the  of day it's playes that changes. Once you work out what the essential things are, you can go into a time of change with a lot more confidence.
The second lesson that they can teach us is that knowing these essentials can allow you to avoid the two opposite, yet equally dire mistakes, that so many make—whether it is sport or politics or even religion.
Margins of error
The first of those mistakes is that just because you've always done something a certain way you have to keep on doing it that way, that it must be right. This leads to stagnation, to not being able to adapt to new knowledge or technology. It's the kind of thinking that would still see the ball being delivered under arm, or cricketers facing broken jaws from no helmets. There is a flexibility in being able to recognise a better way, that will improve the game without altering its essentials, when it comes along.
Its mirror image is change for the sake of change, the mistaken belief that new equals good. If that were the case we would be playing with bats made purely of graphite, or have super sixes worth nine runs when hit far enough. It's recognising a change that would take away something fundamental is not change for the better.
They walk the line
Because cricket has managed, for the most part, to walk the line between the two it is still recognisable as the game played a century ago, as opposed to other sports that have fallen either side of it—and to the wayside. Other sports can learn from it, but its lessons don't stop there—we can play this out right across society.
For example, Christianity is no different. We can change the way we worship, or use cutting edge methods to spread the Gospel, but it doesn't stop being the same faith. But, it's when we start to tinker with the essentials at its core—like the Resurrection or who Christ was—that we run the risk of becoming something less, which those in the past wouldn't recognise.
We can make changes that improve the way we do those essentials, but not desperately seize on any change that comes along simply for the sake of keeping up with the "new". If cricket can recognise that wisdom, sure an even older institution can too?
David Goodwin is the editor of the Salvation Army's magazine,War Cry. He is also a cricket tragic, and an unapologetic geek.
David Goodwin archive of articles may be viewed at  http://www.pressserviceinternational.org/david-goodwin.html