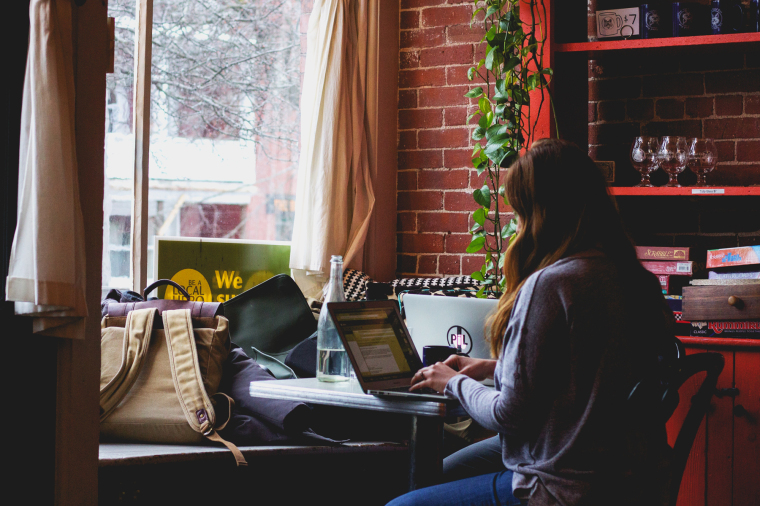 First published November 18, 2013
As 2013 came to a close, so did my final year of full-time university study. Anybody who has been in that situation knows what a good feeling it is to complete a degree, coming out of this life season with increased wisdom, knowledge, and (hopefully) time management skills. 
Though it can be easy to boast about acquired skill sets and life lessons, it can take just one work of God to show that you have no reason to be proud or boast in yourself. It is providential that at this successful time in my life, God chose to reveal my utter weakness and dependence on His grace, mercy and unconditional love. 
Let me tell you my story.
It was the final week of a very busy university term. I had two tests that contributed rather significantly to my entire course grade, as well as an exceptionally time-consuming assignment. At the same time, my dearest friend was travelling to America for a week-long camp to prepare for the most exciting year of her life. 
She was going on a missions trip in January which requires voyaging to a different country each month for a whole year. Pretty exhilarating stuff for a girl who wants nothing more than to fulfil the Great Commission all around the world (Matthew chapter 28, verses 18–20).
Like me, she has been finishing up her last courses to obtain a degree, and her final assignment was due this week, the week she was away in America at training camp. To prepare, she finished her assignment a week in advance and emailed it to me with a list of detailed instructions on what I should print out, where I should hand it in, and what day and time it was due. 
I was more than happy to serve my friend in this way, and knew the prospect of a trustworthy friend handing her assignment in would bring her great comfort as she travelled half way around the world.
Final-week stress was to culminate with a 50% test on the penultimate day. After this test I planned to hand in my friend's assignment before studying for another test. Naturally, I trusted that I would remember to see this task to completion. Monday rolled around, Tuesday appeared, and Wednesday dawned, "Almost hand-in time", I recalled. Then came Thursday. I woke up early to study for my formidable test, then went into a little room to sit what turned out to be one of the most difficult assessments I have ever attempted. 
Wallowed 
It was so drastically cruel that afterwards I had nothing but self-pity. I was consumed by my own situation and how terrible it would be if I failed that test. Frenzied by the terrible morning, I went straight home to bed to wallow in defeatism for the rest of the day. 
A week later, my friend was back and over her jetlag. We met up and talked about her adventure in America. "Start from the beginning," I said, "so you went to the airport early in the morning?" "Yes," she said, "I finished my assignment then showered and went to the airport…"
I had to stop her right there, but I couldn't make a sound. My heart dropped to the molten core of the earth and a wave of nausea overcame me. I had forgotten to hand in her mandatory assignment. I had been entrusted with a small but critical action, and I had let her down because I was swept up in my own hard circumstances. 
I had betrayed her trust, and because her course had a "no marking after 72 hours late" policy, I had jeopardized her ability to pass her course and therefore her degree.
I wanted nothing more than to be put in front of a firing squad, and to yell "FIRE!" at the top of my lungs. I deserved nothing but her wrath and her malice for my life-altering actions. When I sheepishly admitted my mistake, she thought I was joking. I couldn't have screwed up that badly, I must have been pulling her leg, she thought. But my bolting to the library printers and the tears of desperation showed that I wasn't pranking her. I had truly let her down in this huge way.
If you had been in her situation, how would you have reacted? Would you have screamed at me, demanding to know how I could have been so stupid? Would you have forsaken our friendship, knowing my selfishness had potentially obliterated your life plans? You would have been justified to do either of those things. 
Response of Grace
But guess what she did? She hugged me. She showered me with grace and mercy and told me that she was not angry or upset. In fact, she knew that God had a plan for this situation, and that in some way He was teaching us something. The girl who could have had her whole life come crashing down because of failing her degree through my idiocy did not chide me, instead she praised God.
Let me tell you what I was struck by on that day. I was struck by the deepest conviction of sin and greatest display of forgiveness since the day I was first broken by my own sin and then trusted in the sweetness of the forgiveness that Jesus Christ offered to me by dying on a cross 2000 years ago. 
Never before or since have I encountered such a tangible representation of how weak but self-exalting I am, and yet how willing God is to forgive and love unconditionally. God's grace that day was sufficient to make me realise how much I relied on myself through the mechanism of my own memory. God's grace was sufficient to soften my friend's heart towards me so that I could run to her open arms and feel forgiveness that I surely did not deserve.
Following a planning and prayerful conversation, we emailed the lecturer to let him know what had happened and we forwarded the email she sent me two weeks prior with the attached assignment. Normally, university deadlines and late penalties are very strict, and we had no idea what to expect when the lecturer replied. 
By God's grace, the lecturer accepted her assignment with no late penalties and no further action required. All was forgiven; all was made right as if I had never chosen my needs over hers. My slate was not only wiped clean, but it was made spotless, and no record of my sin will be attributed to her or my degree.
Marker
That day was the marker of many things - the end of university, the realisation more fully of my own depravity, the visible beauty of true friendship, and most importantly, the strength of Christ that overrides all of my weakness. 
In Christ alone can I boast, I have no goodness to earn the loving friendship my friend showed me, let alone God's love. In His mercy I was provided a friend who cared for me in my absolute brokenness. In His mercy He showed me that I must come to Him like I did to my friend – absolutely weak and dependent entirely on her mercy and love to strengthen me as I stand with my head bowed in shame. 
In His mercy I avoided all the devastating consequences that could have occurred, and instead I was gifted a deepened friendship and penalty-free essay grade for my dear friend. 
Never truer has the following passage of Scripture been revealed to be:
But he said to me, "My grace is sufficient for you, for my power is made perfect in weakness." Therefore I will boast all the more gladly of my weaknesses, so that the power of Christ may rest upon me. For the sake of Christ, then, I am content with weaknesses, insults, hardships, persecutions, and calamities. For when I am weak, then I am strong.
—2 Corinthians chapter 12, verses 9–1
So I will do nothing but boast in my weakness. By acknowledging that I do not deserve any of the grace I was shown in that day, God's work is abundantly evident and He is glorified forever. 
I could not be happier to proclaim my weakness to you as it shows the supreme power of the gospel which I hope will leave you with this resounding message—while you are exceedingly weak, your Saviour is perfectly strong. 
You are not alone in your fragility, for you were adopted by a God who created the entire universe and rests this same power upon you.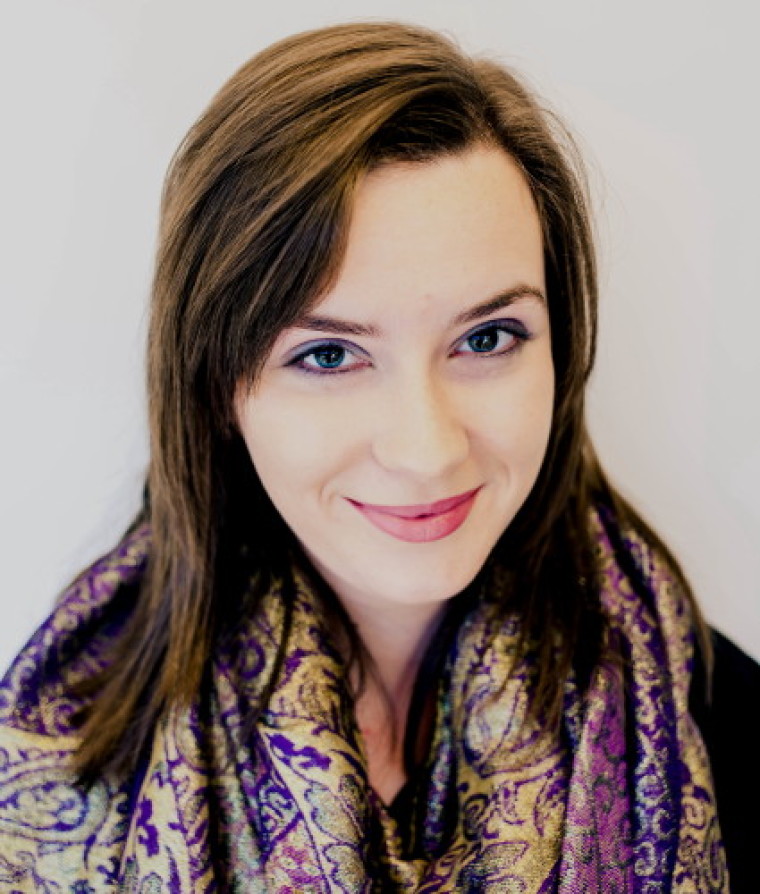 Harriet Knox lives in windy Wellington, New Zealand. She works for the Government, loves animals, and cannot function well without a gym membership. She became a Christian at University and attends Gracenet Community Church.
Harriet Knox's previous articles may be viewed at www.pressserviceinternational.org/harriet-knox.html