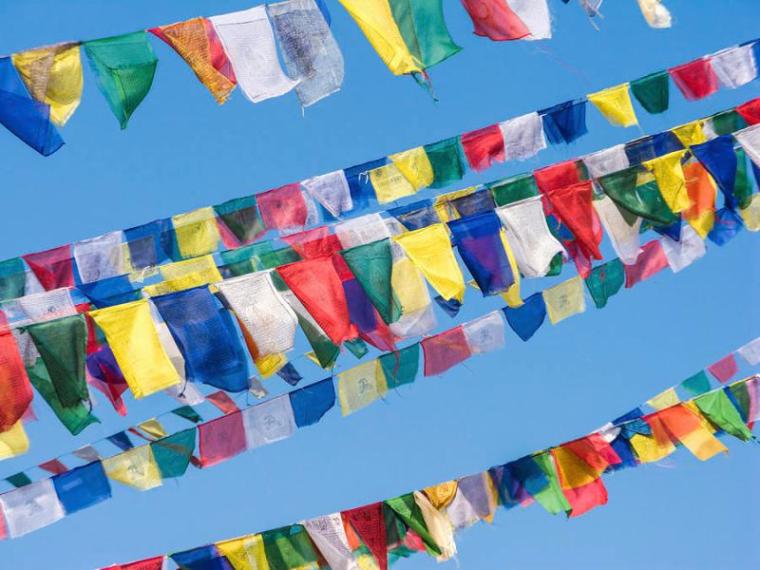 A young woman was out trekking in the Australian outback. Somehow she and her companion had forgotten to bring their hats. The day got hotter and hotter, and she was desperate for a hat. A sudden breeze blew up, and with it came a straw hat, bowling along the ground. Running after it, she grabbed it and thankfully clamped it on her head. When telling the story later she said, "The universe was looking after me."
Close to where I live, there is an extensive and very striking outcrop of limestone rocks. Many people visit and walk in the area. One day a young guy dropped by our place to ask, "Where are the rocks that give you energy?" We showed him where to go, somewhat bemused by his request, though we are aware that the Dalai Lama has highly rated our area for its spiritual resonance.
There's a natural amphitheatre amongst the rocks and occasionally there are solstice celebrations, New Year gatherings or other events where people invoke or celebrate the spiritual. (We were invited to one by a dishevelled, incoherent German tourist who turned up in our village on New Year's Eve. We declined.)
The awareness of something more…
These stories illustrate the fascination that there is with something spiritual, and the awareness that there is something more than this material world, even if people don't have much more than a vague notion about it. It's not something that can be pinned down – and neither is it culturally appropriate to ask such questions as, 'how can an impersonal universe 'look after' a person' and provide a hat', or 'how can inanimate rocks give off a personal form of energy?' (These are valid questions though!)
The notion of spirituality is widely accepted in a secular society, as long as it's not connected with religion, or even some form of belief. It's ok to have a spiritual sense, to have strings of Tibetan prayer flags fluttering in the breeze, and to be tuned into something vague that affects our emotions, intuitive or aesthetic sense. People do enthuse about going to particular places, usually in the natural world, that have some kind of spiritual resonance for them.
Being spiritual
A Christian understanding of being spiritual is far removed from tuning into some vague kind of spirituality. For a Christian, to be 'a spiritual person' is simply to have the spirit of Christ, also known as the Holy Spirit. (And the term 'holy' distinguishes the Spirit from any other spirits, because the Holy Spirit comes from God.)
'He who has the Spirit has life, and he who does not have the Spirit does not have life,' wrote John, one of Jesus' disciples. He also wrote that the Spirit is given to those who ask, and that is what Christians are encouraged to do. How does someone know they have the Spirit of God? Because God has promised that those who ask, will receive.
Becoming spiritual means becoming more Christ-like
And what is the outcome of receiving the Spirit? Paul wrote that the Spirit is evident in the fruit that is seen in a person's life – love, joy, peace, patience, kindness, goodness, self-control, faithfulness – but also in the gifts accompanying that Spirit that are used in ministry for others through the church. The more fully a person is 'in Christ', the more evidence there is of the Spirit at work in and through them. This work of the Spirit is deeply personal, which is in keeping with who God is, and is not the work of an impersonal force.
For a Christian then, being spiritual is simply bearing the Spirit of Christ – and becoming more Christ-like.
Tuning into THE Spirit with 'spiritual' people
Even though this understanding of the Spirit is so different from simply being 'spiritual', the fact that someone is aware of something more than the material world is a beginning. As Paul began with the Athenians' awareness of an unknown god when talking with them, so we too can begin with someone's intuition that there is something spiritual, remembering that God through the Spirit is already at work in their lives.
Sometimes there may be an opportunity to share a story of how God's Spirit has been at work in our lives. I was able to do just that a couple of days ago, and the response from my friend was, "I might just be able to believe in praying when I hear a story like that."
Maybe, just maybe, we could respond to the opening story of this article by saying it was God who provided a hat for some hot, weary desperate traveller in the outback, when they needed one.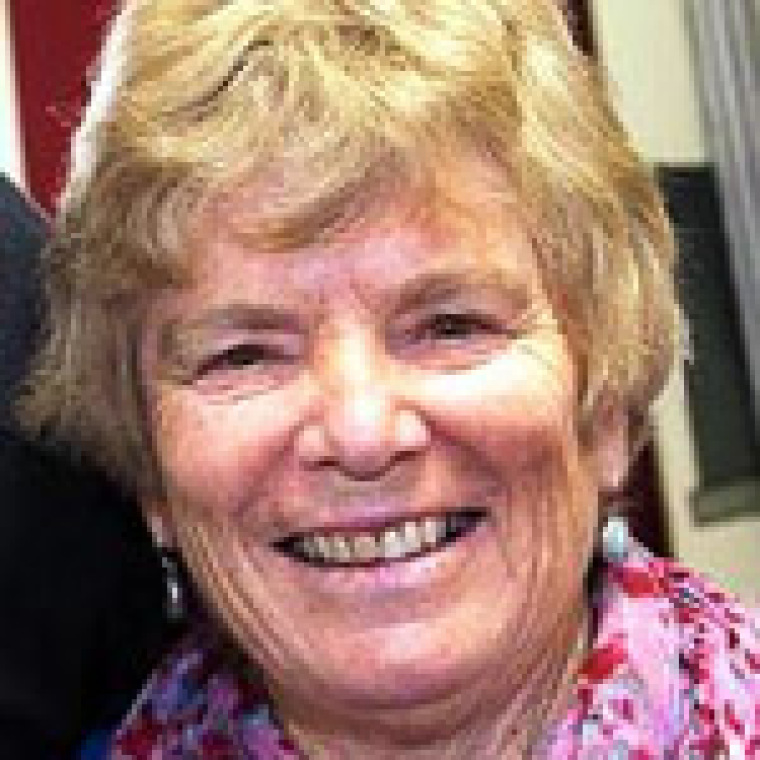 Liz Hay rejoices in living in a beautiful part of God's creation in a high country mountain basin; and she also rejoices in hearing stories of God at work in people's lives. One of her favourite activities is reading fascinating biographies that illustrate the wonderful ways God works uniquely with each person.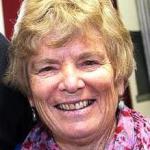 Liz Hay is appalled by the amount of vitriol that is now being slung at any Christian who dares to comment on an issue raised in the media. Christianity is not only seen as an aberration, but is being increasingly regarded by some as a scourge to be removed from society. With the growing malevolence being expressed towards the church, it is no wonder that even going on to church property can be a daunting experience.
The balm of the natural world, and friendship with genuine and real people, that Liz experiences in her small village in the mountains is a wonderful antidote to anti-Christian comments.