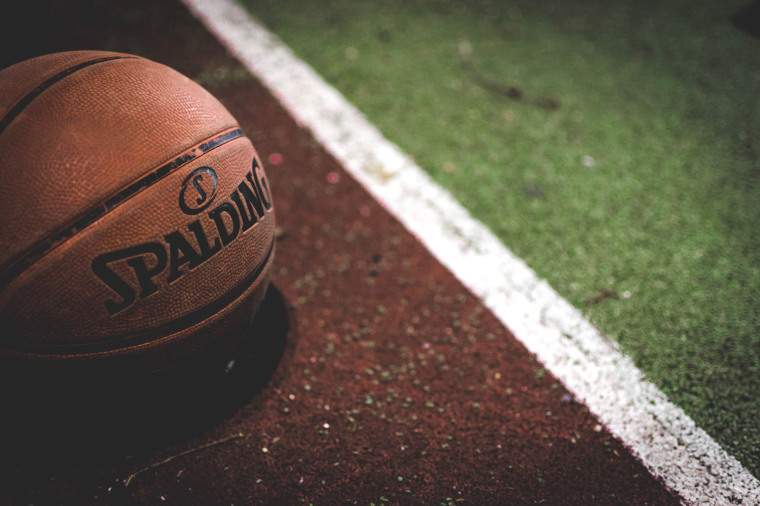 In May 2015, Craig Bellamy, former rugby league player and now current coach of the Melbourne Storm in the Australian NRL, wrote a column in The Australian newspaper that said sports chaplains are a much-needed resource in rugby league. By implication he was stating that every sports team needs a chaplain, particularly within the high-pressured environment in the modern era of professional sports.
Chaplaincy in its various forms is not a new idea in New Zealand; people have been working for years as chaplains across many sectors including the military, in hospitals, prisons, schools and the workplace, but sports chaplains are a relatively new concept, having only had presence in the last decade.
The organisation Sports Chaplaincy Australia (2005 name change from the Sports and Leisure Ministry) have set the tone for this type of ministry in Australasia and Sports Chaplaincy New Zealand has been established off their framework of training and implementation.
As Kiwis we know that sport is an integral part of our society and 'punching above our weight on the global stage' is something we're proud of. Unfortunately the church has often felt threatened by sport rather than embracing it as an opportunity to interact with people we don't generally reach, particularly as an increasing number of sporting events are held on Sunday's. Sports chaplaincy is an opportunity to embrace sport rather than grow that separation and I believe that it is one way of reaching a group of people we could almost say are unreached.
My personal story reflects the value that sports chaplaincy could add to the life of the local church. As a practicing pastor in Auckland, for the last seven years I've also been the chaplain to the SkyCity NZ Breakers who play in the Australian NBL basketball competition. This gives me a unique position to be able to speak into the value of sports chaplaincy.
My journey has been one of personal growth with the skills needed to be an effective chaplain generally not being some of skills that stand out in my life. Having to turn up to events and practices and just be present was initially a challenge as I'm a very task-focussed person and so the 'ministry of presence' has been a work-in-progress. However I've always loved basketball, and I love people, so I've treated my role as a great combination of two of my loves.
Access to players and the wider organisation grew as trust developed; effective chaplaincy means growing relationships through consistency and regularity and being able to strike up a conversation on any topic at any time. I'm blessed that God have me that gift. Effectiveness has also been the ability to capitalise on any situation that might arise at any time and being able to spontaneously adjust my rhythm to what is going on around me.
Early in my chaplaincy I was given the opportunity to pray for the team right before they exited the locker room to take the court at every home game (I don't travel with the team). Over my seven years I've worked extremely hard to ensure this prayer is creative and worth listening to, as well as being theologically sound; I've never prayed for them to win, believing that there's more to life than winning. No one has ever commented about my lack of 'pray for a win', which I believe reflects the work I've put into these prayers in other ways. My prayers at games and off-court events, including our annual prize-giving ceremony, have now become an imbedded part of Breakers culture.
I've long considered the outcomes that arise from sports chaplaincy and believe that if I've achieved the following I've achieved a lot:
People feel valued, supported and cared for and can rely on you to be there for them in their most vulnerable moments.
The club embraces the role of sports chaplaincy and includes it as a normal part of their operations.
Including God in conversations has become natural.
Prayer is actually okay and God can be trusted.
The church is seen as being a contributor and active part of the sporting community.
The church embraces sports chaplaincy as a natural opportunity to be involved in local ministry.
I think I achieve all these goals, and I haven't finished yet.
Sport will always be a big part of NZ's culture and the concept of sports chaplaincy should be increasingly embraced by members of local churches as a way to interact and reach our local communities for Christ. Sports Chaplaincy NZ currently has 42 chaplains operating in a range of sporting environments (only 6 of us within the professional environment), and is on an active growth cycle of equipping and placing chaplains. Check out their website here for more information, www.sportschaplaincy.co.nz.
Grant Harris is the Senior Pastor of Windsor Park Baptist Church and Chaplain to the SkyCity NZ Breakers basketball club. The tagline of Windsor Park is 'doing life and faith, together', these words reflecting his passion for sports chaplaincy and effective community orientated ministries. Grant can be contacted at grant.harris@windsorpark.org.nz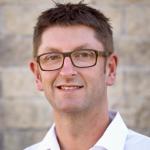 Grant Harris is the Senior Pastor of Windsor Park Baptist Church in Auckland, New Zealand, a church that was planted 65-years ago and comprises people of all generations seeking to reach a community that consists of people of all generations. The tagline of Windsor Park is 'doing life and faith, together.' Grant can be contacted at grant.harris@windsorpark.org.nz.