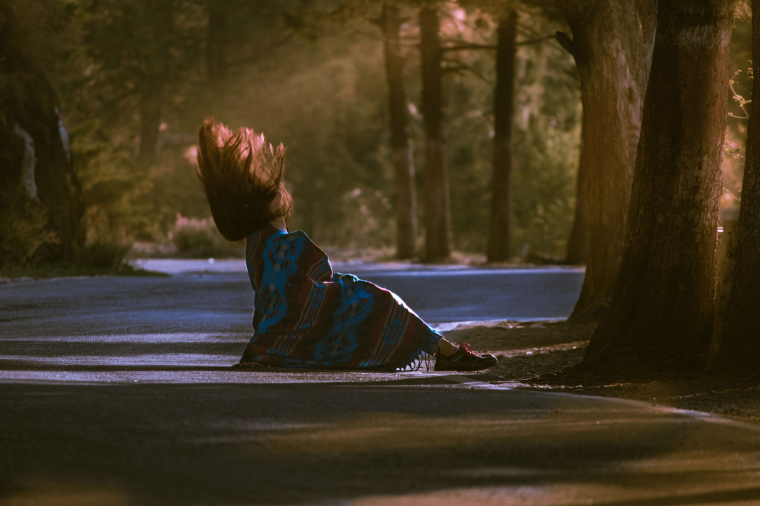 I've just finished reading Eric Metaxas' biography on William Wilberforce, Amazing Grace. It's a fascinating tale of a man who had incredible political nous, an astounding intellect, engaging communication skills — and a solid belief in Jesus that led him to some amazing convictions.
Early on in his career — as a 28 year old member of the British Parliament — Wilberforce began a nationwide movement to reform England's morals and care for the poor. Brothels, poverty, crime and drunkenness were all at a level that would shock us today — and Wilberforce led a campaign to transform the nation.
Unsurprisingly, this movement was met with resistance — just as it would be today. However, one member of the upper-class's response was particularly chilling.
Metaxas writes of him, saying,
"So you wish to be a reformer of men's morals," (the nobleman) said. "Look then, and see there what is the end of such reformers," and he pointed to a painting of the crucifixion."
Here, in this nobleman's home, hung a picture of Jesus hanging on the cross.
This man had undoubtedly chosen it — perhaps for its artistic merit, or perhaps for the illusion of religiosity.
He recognised Jesus as a man of morals, and a man who set out to catalyse global change.
And yet he saw the cross as the failure in his journey.
Metaxas continues,
"His theology was so stunted that for him the Crucifixion was precisely what it was to Pontius Pilate — a stern warning against do-gooders and upstarts like Jesus of Nazareth who went about stirring up trouble with all their foolish talk of morality."
This man assumed that the world was going to hell in a hand basket — and any attempt to transform it would be a futile waste of effort. It was better to enjoy life, to play by the rules — and worry only about self.
Because if you tried to do something new and good — you would likely fail. And failure was always a sign of something bad.
Failing to fail
I wonder if this is symptomatic of Western society. Because, when it comes to failure — we're willing to accept it as long as success is guaranteed in the end.
In films, we are treated to a 120 minute story of someone rising through failure and trial to success. Does this reduce our resilience to failure — thinking that it is something short-term?
In life, we honour the stories of those who have succeeded, and will listen to them share their stories of enduring failure — and yet, they have made it. We do not hear the stories of those who have failed – or who are currently failing.
Ultimately, this leads to a short-term results based approach to life. If it is sure to succeed — we go for it. If there is short-term failure — we can endure. But anything longer than this – is not worthy of a success.
Wilberforce began his campaign for the abolition of slavery as a young man, aged 22. He assumed this would be a fairly short campaign.
Slavery was abolished in the British Empire in 1833. Wilberforce was aged 74. He passed away a few weeks later.
His life was marked with effort and energy — and remarkable failure outside of his control. Bills would fail by a small amount of votes — and he would be forced back to years of campaigning before another vote.
And yet his endurance and failure — which ultimately consumed much of his life – have helped shape the Western world in innumerable ways.
If we look at the prophets of the Scriptures — many of them failed. They were killed, imprisoned, tortured, ignored and their message failed to ignite political or societal change.
And yet, in the course of history — these prophets are viewed as successes – while the kings and leaders at that time are the ignorant failures. The prophets chose to endure. The kings chose short-term thinking.
Perhaps that is the crux of success. In the eyes of the world, success is about outcomes — that we can see and enjoy.
But in the eyes of God, success is about faithfulness — obedience to a calling and a life that is greater than you. It is an acknowledgement that perhaps this life will be full of failures and pain. It is a recognition that the outcomes we desire to see may be born beyond our lifetime.
The haunting words of C.S. Lewis resonate with this thought, "If you read history you will find that the Christians who did most for the present world were precisely those who thought most of the next. It is since Christians have largely ceased to think of the other world that they have become so ineffective in this."
Which world are you thinking of?
First published July 31, 2017 on www.jeremysuisted.com.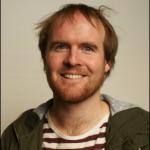 Jeremy Suisted is from Cambridge NZ a Creative Consultant and was once voted in the Top Six Waikato's Hottest Muffin Bakers.