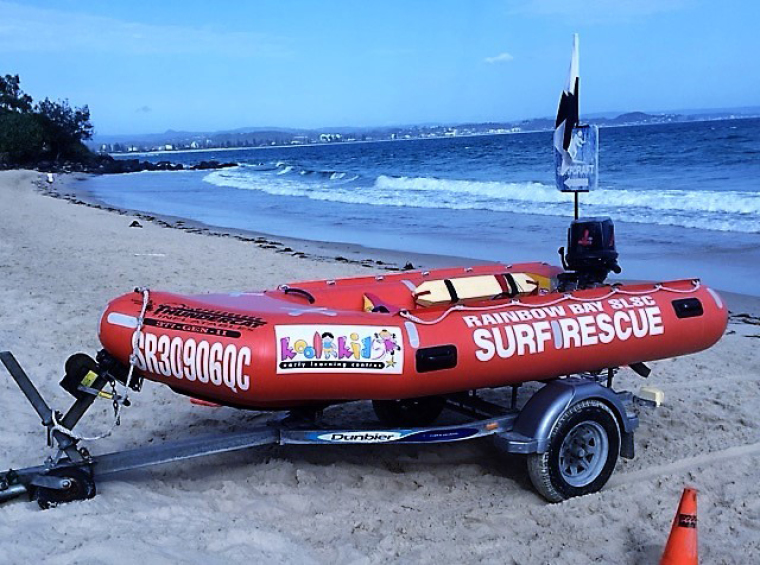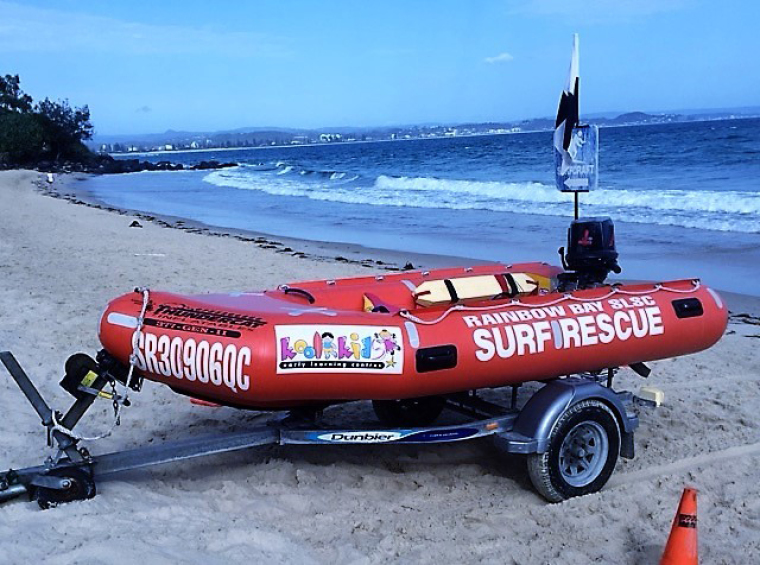 When you think you know and have a reasonable understanding of God's love, He shows you His love in a much deeper way. I have experienced His love several times in my walk with Christ. Over new year's, I was reminded of how much God loves and my faith got a boost.
The young adults of my local church in Manukau went on a beach mission in Tairua over new year's. I put my name down to go on the trip, but it took a while to work out the logistics.
I had to find someone to help me with personal needs and find transport for me to get to Tairua. The team that organized the trip generously included working out the logistics of taking me to Tairua in their planning efforts.
I asked my mum, the most loving and giving person I know, to come with me to Tairua. Even though she wasn't feeling the best, she agreed to support me in Tairua.
To resolve the transport and accommodation issues, I tried to find a bach for my family to rent. This way, my family could drive me to Tairua and I would stay with them. However, I couldn't find a place that was affordable or accessible.
People on the beach mission team were either staying in tents or homes which is impractical for me. So, the organizers also had to figure out a suitable accommodation for my mum and me.  Eventually, a week before the trip the people hosting us in Tairua found a solution.
I was hopeful that I was going on the trip because my support person and accommodation was sorted. At the same time, I was unsure if I was going because we were still trying to work out how to get me and my wheelchair to Tairua. My only idea was to ask my dad a huge favour.
I need a miracle!
The week leading up to the trip was really challenging. I was asking God for reassurance that He wanted me to go on the trip. Despite the transport issue, deep down God gave me a strong sense that somehow, I was going to Tairua.
I just thought it was a crazy idea to ask my dad to drive almost 2 hours just to drop us off and drive back, then again to pick us up. I was hesitant to ask my dad because I thought he might think that I was out of my mind and say no.
Dad wasn't impressed when mum and I presented the idea. He didn't give a clear yes or no straight away. There were only 2 days before we went down to Tairua and I still didn't know how I was going.
I messaged the pastor leading the trip saying that I felt so much was against me. Just 2 days out and mum was feeling unwell and dad didn't say yes yet. However, I felt a strong sense to no give up. So, we prayed for a way to open up.
The very next morning, I woke up hearing dad say over the phone that he's driving to Tairua. Mum came into my room looking better, asking if I still wanted to go. Everything turned around that morning and God couldn't have said "you're going!" any louder.
Beach mission trip 
The fact that God got a guy with high needs to a mission trip was only the start of my faith boost. Over four days, we witnessed people in our team and people in Tairua healed when we prayed for them.  Everyone on the team was happy for the people who were healed and all grew in our faith.
Before the trip we prayed and asked for clues (words of knowledge) to find treasures (people) that we can pray for, encourage and share the Gospel to. My clue was a guy with a green top. It took a while for many of us to find our treasures.
However, when we eventually spotted our treasures it was a challenge for us to step out in faith and go talk to the person. Speaking to our treasures, we all saw why God lead us to them. My friend and I got to pray and encourage a guy who was feeling anxious about starting his new job as a school teacher.
I have talked about my challenges of getting to the beach mission trip. However, everyone that went on the beach mission trip had their own challenges. God showing His love through our friends and family helped each person to push through the challenges.
Let me take care of it God says 
I learnt so many things going on the beach mission particularly about God's love. As I reflected on the trip, the biggest thing I learnt was that God took care of everything. Realizing this got me excited for this year because He will continue to do great things for me.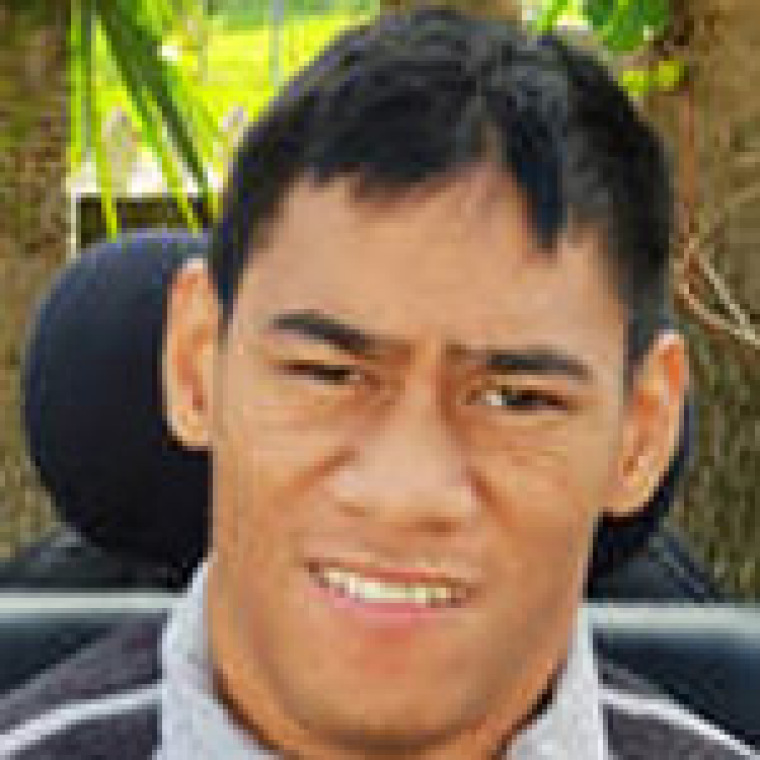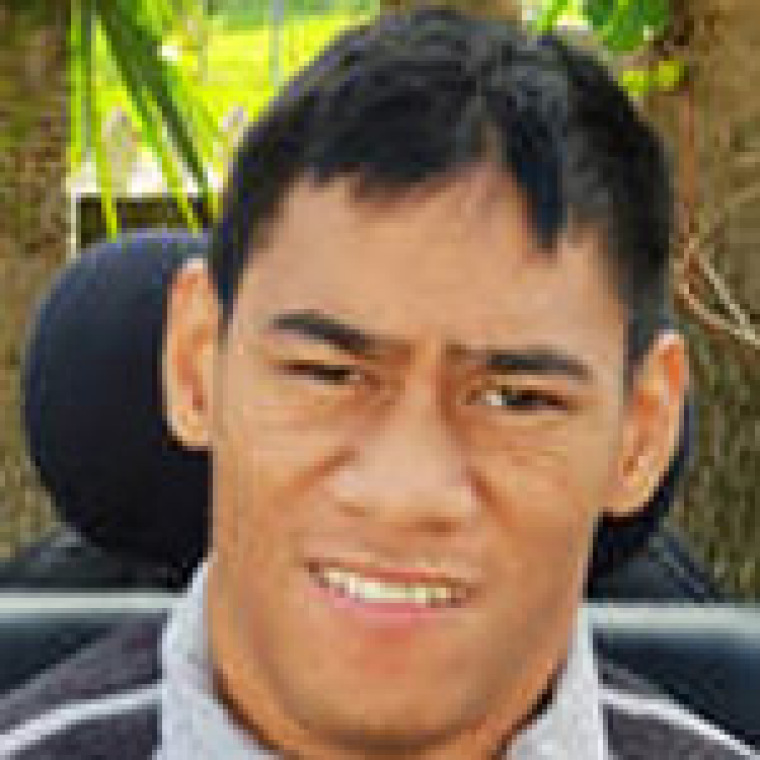 Manuele Teofilo lives in South Auckland with his parents and siblings. He has graduated from the University of Auckland with a Bachelor of Human Services and plans to work in the disability sector. He enjoys getting around in his electric wheelchair and having fun with people.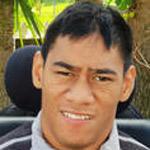 Manuele Teofilo lives in South Auckland with his parents and siblings. He has graduated from the University of Auckland with a Bachelor of Human Service. Now, he works at Elevate Christian Disability Trust. He enjoys getting around in his electric wheelchair and having fun with people.