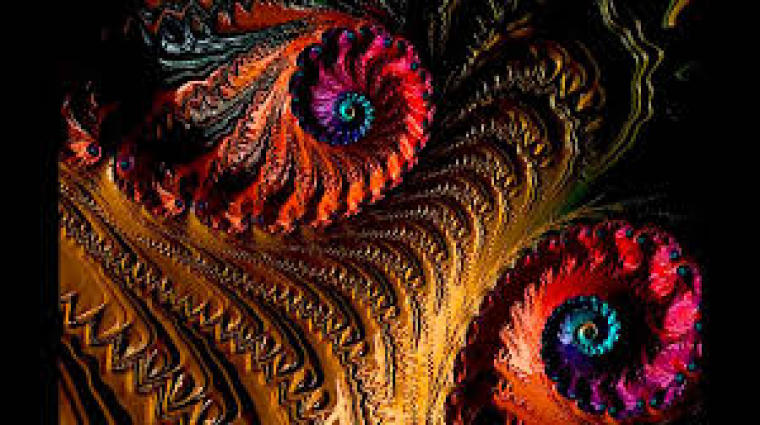 Reverend Michael Cocks has been presenting varied views of the Spirit for many months and this is his latest titled - Different Ways Scientists Picture Spirit and the Physical The Void, Zero Point Field, and the Holographic Universe.
Rev Michael Cocks writes  -  the simple truth is that All-That-Is is timeless, spaceless, and indivisible creative Mind or Spirit. This Spirit, this Christ, creates events in Spirit, but also events involving time, space and energy.
Plato said the same thing, when he said that physical events are brought into being by "Ideal Forms" in heaven.
"As above, so below" and this theme is expressed again and again in the other perspectives on this that follow.
The physicist David Bohm called these Ideal Forms "The Implicate Universe", and the created Space and Time "The Explicate Universe".
Less spiritually minded scientists have quite seriously compared the entire space-time world we physical beings inhabit to a computer simulation operated by an unknown intelligence. Unconsciously we are supposed to be part of some infinite computer game, over which we have no power whatsoever.
What creates All That Is, can also be called the Christ. We remember the beginning of John's Gospel. "In the beginning was the Word, the Christ"
Once again we have the same story: Timeless spaceless Spirit creates people and events in the world we know, with our physical senses. As above, so below, as they say.
People also write of Zero Field Energy, and the Void. When it comes to the crunch, both are suggesting the same old situation. From nothingness comes all that can be experienced in  the physical world.
"As above, so below", yes, we can relate this to the first chapter of the book of Genesis, where God created mankind in his own image. It is suggesting that there is a commonality between the mind of God, and the mind of humans.
Popular themes
A popular theme amongst spiritual writers is that of the Holographic universe. This provides yet another perspective. One may recall the properties of a holographic picture.
One property is that such a picture enables the viewer to see things in 3-D. Even more remarkable though, is that if you cut out a small portion of the picture, you can still see 'the whole picture'. It is true that the picture is somewhat more fuzzy and less clear, but we are still seeing the whole picture. It would be a true to say that if we look at any human beings, we will get some kind of picture of God.
Reality is also described in terms of Fractals. For example, consider a fern leaf similar to that of a New Zealand silver fern. If you look closer you see that the main frond is made up of numerous side shoots with exactly the same shape as the main frond. Look more closely still, each side shoot has its own side shoots of exactly the same shape. Such fractal progressions are widely observed in nature.
Quantum Entanglement provides yet another perspective on the theme, As above so below. All is entangled with all else in a timeless, spaceless mode. 
Interested readers
Perhaps this is enough for now to consider.  Interested readers will gain much by exploring the themes above that are presented in bold type in Wikipedia and other sources of information. There has been exploration at great depth of all these perspectives, And there is a blizzard of information. But I suggest the effort to gain generation impression of all these issues would be very rewarding, in gaining something of what can be found in "Nothingness" and "the Void"
The Bible translator J.B. Phillips wrote a book called "Your God is too Small". And it must be the case that we limited human beings must have limited pictures in our minds of our God. And of course God must always be beyond our understanding.  But I do suggest that we will be rewarded if we get even a hazy understanding of each of the pictures of reality I have been alluding to above. They will give greater length and breadth to the picture of God that we already have.
Revered Michael Cocks is an octogenarian New Zealand Anglican Minister from Christchurch who has served internationally over fifty years in a number of ecclesiastical senior ministry positions.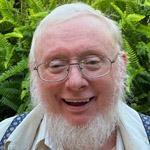 Dr Mark Tronson - a 4 min video
Chairman – Well-Being Australia
Baptist Minister 45 years
1984 - Australian cricket team chaplain 17 years (Ret)
2001 - Life After Cricket (18 years Ret)
2009 - Olympic Ministry Medal – presented by Carl Lewis
2019 - The Gutenberg - (ARPA Christian Media premier award)
Gutenberg video - 2min 14sec
Married to Delma for 45 years with 4 children and 6 grand children