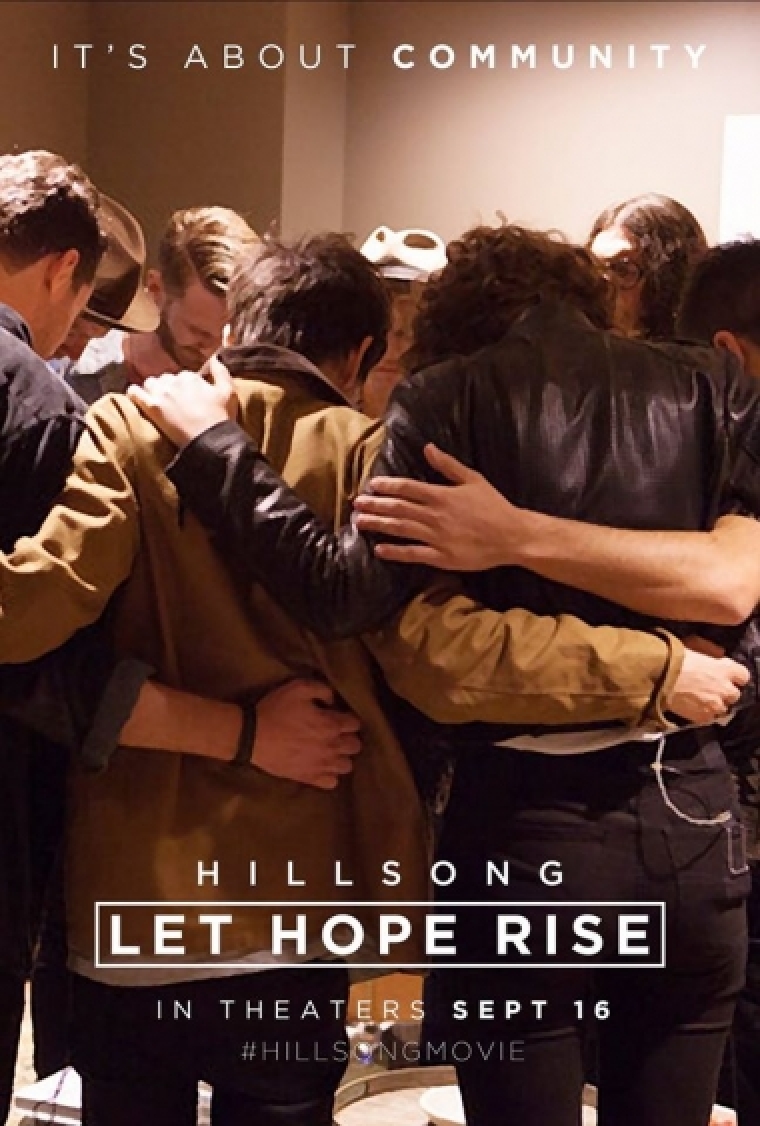 "We're the biggest band you've never heard of," says a laughing Jad Gillies, a smile stretching wide across his face.
He may have come to regret those words after seeing them replayed over and over before thousands across the world, but the sentiment echoes with truth, as Hillsong's latest media foray proves. The movie "Let Hope Rise", a documentary-style "cinematic worship experience" chronicles the rise and rise of Hillsong United, one of Australia's biggest musical exports – yet one that most Australians have never heard of.
"They're not like a typical band," says the film's director Michael John Warren.
"They're not trying to get rich. They're not rich – most of them make pretty humble amounts of money. They're going to play at (famed Los Angeles concert venue) The Forum tomorrow night to 13,000 people and then they're going to get on a coach flight back to whatever city they're going to... That immediately separates them from everyone else who can sell out The Forum in five hours."
As the secular director behind documentaries on musical heavyweights such as Jay Z, Nicki Minaj and Drake, Warren speaks from experience. Co-producer Matthew Weaver is quick to concur with the sentiment.
"They get off the stage, they fly coach (economy class), they make less than what schoolteachers do, they don't live rockstar lives," he says.
"It's all about giving back and... I've never been around anything like that."
The film is a surprisingly funny, touching and engaging insight into the day-to-day lives of the band members, and some of the unexpected sacrifices that come with a much-coveted job title.
Hillsong United front man Joel Houston is quick to shoot down any delusions of grandeur that come with the band's increasing influence.
"[We're] a group of ordinary people, really ordinary people who genuinely believe that God is outworking His story on the earth through ordinary, everyday, broken people," he says.
"If there's anything special about us, it's simply that there are people who would make themselves available and be audacious enough to believe that God would work through us."
"We're stoked to be a part of it, because if this is what God wants to use to reach people then I honestly couldn't think of anything better to do with my life," adds vocalist Taya Smith.
Originally slated for a mid-2015 premiere, the film's final cinematic release date has been confirmed for 6 October in Australia (click here http://theaters.hillsongmovie.com/worldwide.php for session times and locations).
"Let Hope Rise" promises to provide more than just an average theatre-going experience – it might even get you out of your seat singing along.
Grace Mathew is a Sydney-based writer and recipient of Goldman Sachs Global Leadership Award currently pursuing her Masters of International Relations. For contact, email grace.mathew@live.com .
Grace Mathew's previous articles may be viewed at http://www.pressserviceinternational.org/grace-mathew.html