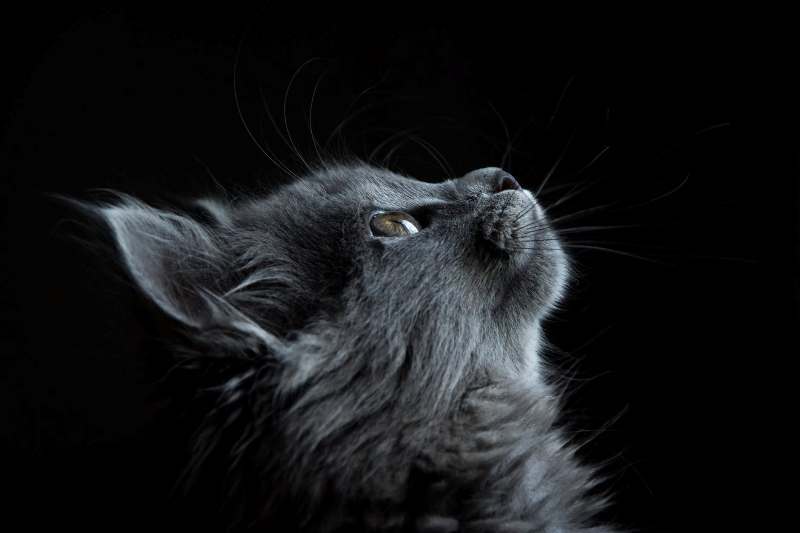 There are many great things about cats. They're uncannily adorable, their fur is delightfully soft, they're hilarious comedians, I could go on!
However, one of the great things about cats which I don't think gets brought up often enough is that they can teach us a lot about what God is like and inspire us to strive after holiness.
This may come as a surprise to some but continue reading and you may come to the same conclusion about our fine four legged friends.
Cats reflect the relationship between ourselves and God
Eoin and I have five rescue kitties as part of our family. There's George and Douglas (brothers who we adopted when they were 4 years old), Tabitha, Wilberforce, and Wycliffe (who we adopted as kittens).
Throughout our 8 years of cat ownership I have had the chance to see a small picture of how we react to God through how the cats react to us. The cats are totally dependent on us for their well-being as we are dependent upon God for not only our well-being but our very life.
Just as God continuously furnishes our every need, we are steadfast in our care for our cats.
We provide everything for them and only do things for their good (except for perhaps the occasional cute Christmas hat!) and yet they can still be extremely demanding and lacking in trust. They act like they need to remind us to feed them every meal and can be demanding until we do.
Likewise we are constantly demanding things from God, treating him as our servant rather than as the king of the universe and our loving father. We also don't trust God to provide good things for us.
This is at the heart of the problem of sin, we believe there is good outside what God has given us that he is withholding from us and we go to seek it yet only find ruin and destruction.
As humans we know how to look after our pets and our children – so this should give us confidence that God who is all knowing and all perfect will look after us and provide for our needs.
As it says in Matthew chapter 7, verses 7-11:
"Ask, and it will be given to you; seek, and you will find; knock, and it will be opened to you. For everyone who asks receives, and the one who seeks finds, and to the one who knocks it will be opened.
Or which one of you, if his son asks him for bread, will give him a stone? Or if he asks for a fish, will give him a serpent?
 If you then, who are evil, know how to give good gifts to your children, how much more will your Father who is in heaven give good things to those who ask him!" [Emphasis added]
Cats show us that what is good for us is not what we always want
Sometimes we do not want to do what God teaches us because we do not see how it could be of benefit to us and we think that he is just making us do things we don't like because it is fun for him.
Similarly, our cats often don't understand why we do things to them, they hate going to the vet to get their health check ups and vaccinations, can't stand taking their medicine and dislike having any routine maintenance done.
Yet even though they don't enjoy having their claw-nails trimmed they also don't like it when they get too long and get stuck in things. They need to trust that we have their best interests at heart just like we need to trust that God has our best interests at heart.
God does not make up arbitrary rules to steal our fun but because living the way he has outlined in his word is the best way for us to live.
For example, God has created sex to be a wonderful expression of love and togetherness in a marriage relationship of one man and one woman, but sex like petrol when taken out of its proper context can have disastrous results.
We just need to look at the world around us to see how things go awry when we don't follow God's rules.
As it says in James chapter 1, verse 25, "But whoever looks intently into the perfect law that gives freedom, and continues in it—not forgetting what they have heard, but doing it—they will be blessed in what they do."
Don't be a cat when it comes to God
Cats are marvellous but not the best role models when it comes to how to treat the ones who steadfastly look after them.
Like cats we can misunderstand God's intentions and question his faithfulness but let's instead set our eyes on Jesus Christ who showed the perfect trust in his heavenly father even though that lead him to the cross.
Next time you notice your pet or child behaving in a way that is demanding, ungrateful, or lacking in trust let it remind you that that is often how we react to our heavenly father who not only meets our every need but provided us with not only life itself but salvation so we can have life eternal! Thank you Jesus!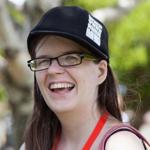 Jessica McPherson lives with her best friend and husband, Eoin and their family of rescue animals in Christchurch. She loves reading, writing, photography and scrap-booking but most of all sharing God's love and truth with a hurting world. Jessica is particularly passionate about encouraging children and building them up in gospel truth.