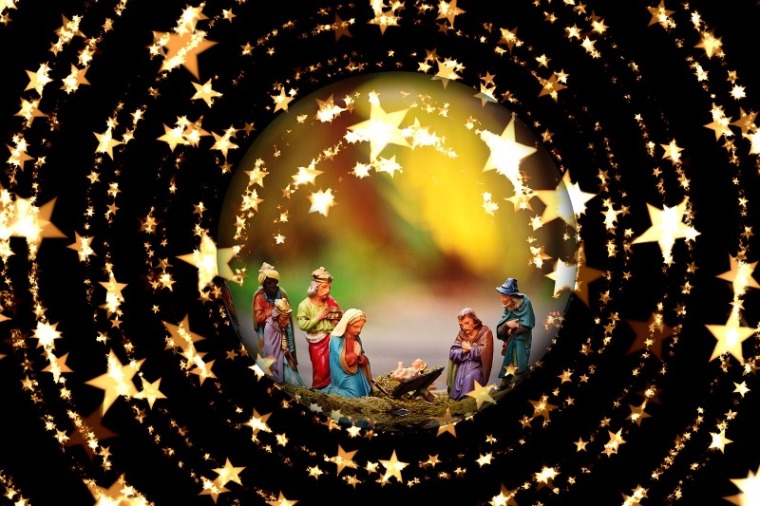 Christmas is around the corner! Heaps of Christmas decorations and delicacies are already on sale. Christmas stockings, Santa hats, Christmas trees full of ornaments and lights, candy canes, reindeer chocolates, jingle bells and not forgetting Christmas presents!
Party preparations and discussions are on the go at the playgroup my two year old son attends. Apparently, Santa Claus coming down a make believe chimney with gifts for everyone has been a big hit in past years.
It seems Santa is an essential element for Christmas these days that New Zealand Post even enables children to write to Santa and he will reply their mail! I grew up in a strict Christian family that did not include Santa in Christmas celebrations, but we did decorate a tree and hang stockings.
Christmas is often surrounded by traditions and trimmings: stockings, gift exchanges, Christmas trees topped with shining stars, red hats, tinsel and reindeer antlers; but what does it all mean? Why are some traditions sometimes seen as more acceptable than others?
What is Christmas?
The word 'Christmas' derives from the phrase 'Christ's Mass', a religious celebration. December 25 is the official date the Church set aside to celebrate the birth of Christ (the actual date is unknown), although very little of the nativity story is reflected in our present day celebration of Christmas.
An article called 50 Interesting Facts of Christmas only features six bits of information somewhat connected to Christ. While Santa-related facts are slightly more prominent, Christmas trees take the top spot with 12 facts relating to the popular tradition.
Church reformer Martin Luther is credited as being one of the first to decorate a Christmas tree. He saw the bright lights of the stars shining through the trees, reminding him of the bright star during the birth of Christ and he wanted to share that spectacular sight with his children.
Santa Claus is said to be Saint Nicholas, a kind man who loved helping people secretly. The most famous story records him throwing gold coins down a chimney as dowry for three daughters of a poor man. The gold coins filled three stockings hanging at the end of the chimney, thus allowing them to get married instead of being sold into slavery.
Christmas without the birthday boy
While these are lovely things and awesome deeds to be remembered, isn't it weird that Christmas is now all about Santa, gifts, Christmas trees, and pretty light decorations?
If Christmas is primarily Christ's birthday celebration, why are Christmas trees and Santa receiving more attention than the birthday boy himself? After all, have you been to any birthday celebration with the birthday boy missing while the celebration still goes on? If someone were to celebrate my birthday, it should be without question that I am the centre of attention, the star of the day!
There is nothing evil about the way the vast majority celebrates Christmas other than it just misses the mark. The question should not be 'Is Santa allowed in our celebration?' or 'Can we have a Christmas tree?', rather 'Where is Christ in our celebration?'
Family time, the exchanging of gifts, being extra helpful, and showing concern for the needy are all great things; but we are not to forget that Christmas is to celebrate the coming of our Lord and Saviour.
A complete Christmas
I am not suggesting we forsake the gifts and forbid tinsel. Like any birthday party, I wouldn't want my birthday party to be all solemn and not have any gifts or decorations.
Delicious food, great music, fun games, party hats and streamers, gifts, and time spent with loved ones all add to the atmosphere. However, all these should always focus on the birthday boy for the simple reason that it is his birthday party. A birthday party exists to celebrate the one who is born.
This Christmas, there will still be Santa and Christmas trees all around and justly so; but let us remember not to sideline the birthday boy, Jesus Christ. May our Christmas include and celebrate the birthday boy who was born to us. After all what is a birthday without the birthday boy?
Esther Koh is a stay-at-home mum living in Wellington with her husband and two sons. She loves people and has a passion for helping others find their purpose for living. Esther Koh's previous articles may be viewed at http://www.pressserviceinternational.org/esther-koh.html