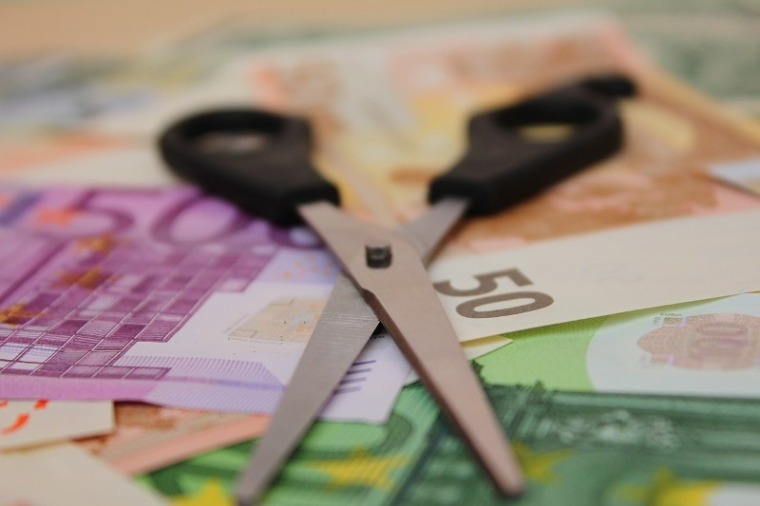 The unexpected bombshell of a pay freeze for all public sectors caused an insurmountable level of distress to lots of public servants, myself included. While already not earning much, news of no pay rise until 2024 before I went to sleep, surely was not the best bedtime story.
As a primary school teacher, I have tried not to complain about my pay being undesirably low. By low, I am not comparing my salary to that of other professions (although if I did, it would not be an understatement), but to that of our cost of living here in New Zealand.
So, when this happened, I had to admit I felt fairly disappointed. Disappointed that my government, the leader of my country would think it is the best for us public sector workers to not have an increase in pay, not only for one year but for three years.
Lamentations
Chats in the staffroom before and after school were quickly filled with updating each other about the latest news accompanied by laments of what it all entails. Talks about the impacts of such measures being taken often ended in defeated sighs as to what the future holds for us.
Usually I would try to refrain from being overly expressive about my feelings especially negative emotions of anguish, sorrow and disappointment because it does not really do me any good. However, I felt pretty upset by the whole ordeal and needed an outlet to unload.
I was reminded of someone recorded in the Bible who went through a lot and was very vocal in expressing himself. David, the man after God's heart, lamented a lot. David often cried unto the Lord time after time.
When he was doing his best in serving King Saul but was instead repaid by the jealous king with a wanted sign on his head, David poured out his heart to God seeking guidance. David and his men also cried out in anguished when their wives and children were taken by raiders from Ziklag and look to God for redemption (1 Samuel chapter 30).
David's lamentations are so relatable as we have all experienced similar circumstances.
Some of us have been done nothing wrong but given our best yet we have not been given recognition and are forced to leave what we are familiar with. Others repeatedly fail and find themselves falling from grace of people who once adored them.
The key to an appropriate outburst is simple - go to God with our feelings. Firstly, God cares for us and loves us unconditionally. Hence, He will not judge us in our situation. Secondly, He is the King of all Kings, the ruler of all, which also means that He can do all things. Our source of hope should always be God.
Follow up
It is easy to just want to burst out in an explosion of emotions and feel entitled to do that. The only thing is that shouting out how we are feeling without any follow up usually does us no good. The emotions that are pent up still lingers even after we have shouted it out from a rooftop.
One remarkable aspect about David's laments is that they do not stay as mere laments. David does not just tell God how He feels. David also seeks God's wisdom and guidance. He pursues peace and joy from God despite his circumstances and draws strength from the comfort he receives from God.
On top of that, David always ends his lamentations by praising God for who He is, acknowledging all that He has done, is doing and will do. It is one thing to come to God with our feelings and to seek his advice but it's another thing to be able to still sing praises to God when times are bad.
I realized that I have found this part extremely intriguing. How did David manage to praise God when there did not seem like there was anything to praise God for. Surely if we re-read the laments on Psalms, there often doesn't seem like there is anything good that David can thank God for.
Here's the catch, David wasn't thanking God for the situation He was in, because truly there isn't anything to thank Him for then. What David praises God for is for who God was, is and will be – He is the I AM, the omnipotent, the omnipresent the omniscient, the alpha and omega. Our present circumstances does not change who God is.
In addition to that, David praises God for all the things that God has done for him and all that God will do for him even before anything is done. It is important to remember all that God has blessed us with so when a day comes that we do not feel blessed, we know that God has blessed us before and can still do that now.
Monuments
This is why it was so important for the Israelites to built monuments when God gave them a victory, so that it would be a reminder to them of His goodness and that He desires for them to be blessed.
We too need to build monuments that will remind us of God's grace and mercy in our lives, lest we forget all that He has already done for us and doubt what He will continue to do in our lives.
With the start of uncertainties with the pay freeze issue, let's come before our God, not only in tears of sorrow but also with shouts of praise. He who has promised to answer us when we call unto Him (Jeremiah chapter 33, verse 3), will comfort us and put our fears to rest. He will teach us what to do and provide for us through it all, if only we will come to Him.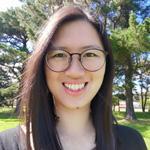 Esther Koh is a primary school teacher living in Christchurch with her husband and two sons. She loves people and has a passion for helping others find their purpose for living.
Esther Koh's previous articles may be viewed at http://www.pressserviceinternational.org/esther-koh.html