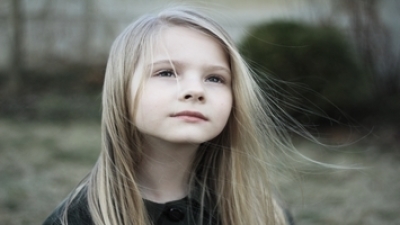 "What is it that the child has to teach?
 The child naively believes that everything should be fair and everyone should be honest, that only good should prevail, that everybody should have what they want and there should be no pain or sadness. The child believes the world should be perfect and is outraged to discover it is not.
And the child is right."
(Rabbi Tzvi Freeman)
It doesn't seem like so long ago that I was twelve years old, pinky-promising with all my friends that we wouldn't grow up. Grown-ups used phrases like:
"Life isn't fair!"
"The world isn't perfect. Get over it."
"It is what it is."
-- as if idealism were some kind of prepubescent curse. 
So we promised each other over and over that we would never give up on wanting things to be better. And growing up meant giving up.
Well, relatively recently, I entered young adulthood. There is much to do and to worry about. I get so busy being alive that Iforget my reasons.
Everything is just what it is, more so especially with today's endless barrage of bad news – pointed fingers, angry comment sections, political polarization. It has been all too easy to coat every experience in a film of apathy. If I can't save the world, why bother thinking about any of it?
But the film is only skin-deep, and I (along with everyone else I know) have quiet moments that say far too much. We usually drown these out with music or action or self-narration.
Lately, though, I've been convicted to sit with the Spirit in these uncomfortable and unplanned silences. And it has asked me if maturity truly has to mean giving up. Or if idealism truly has to be so exhausting. Or what do I need, really?
Maturing, but idealistically
We in the Western world pride ourselves in our realism, our objectivity. Our most human emotions are muted and denounced as foolish or primitive.
The ideal living situation is a productivity machine and a miracle of convenience and has a locked box of unpalatable feelings hidden somewhere in the attic. Basically, nobody is willing to admit weakness or lack of control. In a dog-eat-dog culture like this one, fair enough! Everyone likes to feel safe.
The problem is that this is one big fat unsustainable lie. Everyone is weak and lacking in control. It is impossible for a human to be completelyrealistic or objective. We are emotional, social beings living subjective lives.
There is always more to be learned. There is always room to feel small. When we drown out our childish hopes and unreasonable feelings, they only fester and seep out of us in ugly ways. Cynicism isn't realistic. It is avoidance of necessary grief.
"Godly sorrow brings repentance that leads to salvation and leaves no regret, but worldly sorrow brings death. See what this godly sorrow has produced in you: what earnestness, what eagerness to clear yourselves, what indignation,what alarm, what longing, what concern, what readiness to see justice done. Atevery point you have proved yourselves to be innocent in this matter."
(2 Corinthians chapter 7, verses 9-11)
More so than anyone else, Christians are able to be recklessly idealistic and utterly vulnerable.Our grief paves roads to joy. Scripture repeatedly tells us to let ourselves live amidst suffering because we have our hope in the Kingdom. If the Kingdom is coming on earth, we have hope right now. That hope is what makes us light.
In faith we are given the freedom to grow up in a new way. Because of how God has revealed himself to us, we can recognize our hollow moments as symptoms of a great homesickness. Longing for goodness is built into us, and, like children, we get to embrace it.
The more I unearth my own buried ideals, the more room the Spirit has to give me purpose. The future becomes exciting because I know there is a happy ending. Recognizing my longing for heaven makes life on earth that much more vibrant.
What I need, really
To spend this year allowing myself to be present in my childishness. To acknowledge where I feel helpless. With the Lord to lean on, we are free to let go of cynicism and live well. We don't need to accept a broken world.
To my twelve-year-old self: Growing up doesn't have to mean giving up. I promise.
"And he said, "Truly I tell you, unless you change and become like little children, you will never enter the kingdom of heaven.
Therefore, whoever takes the lowly position of this child is the greatest in the kingdom of heaven."
(Matthew chapter 18, verses 3-4)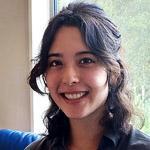 Eleesa Jensen is currently studying Psychology and Education at the University of Auckland. She loves to paint, play guitar, and write as a form of worship and to process her thoughts.