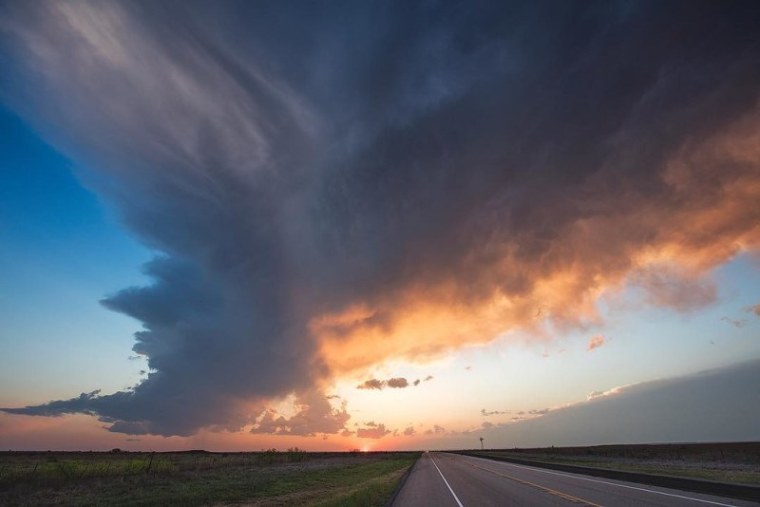 The journey back to normal
From Wednesday 25th March 2020 New Zealand moved into Alert Level 4 – full lockdown. My generation had not known anything like it, being confined to our homes barring a walk around our own neighbourhood, which fortunately meant the golden sands of the East Coast Bays beaches here on the North Shore of Auckland. On reflection, the card that COVID19 dealt us in 'Level 4' wasn't too bad.
Working from home became the new normal, Zoom meetings created impressive social media screen grab posts and a trip to the local supermarket became something of a highlight. My Google map for April shows I walked 55km's and my favourite destinations, my only destinations, were my three local supermarkets.
The new normal became, normal, but we all knew it was only temporary.
On Monday 20th April our Prime Minister, Jacinda Adern, announced that as at 11.59pm on Monday 27th April New Zealand would move down to Alert Level 3, and then on Monday 11th May the Prime Minister announced that as at 11:59pm on Wednesday 13th May we'd move down to Alert Level 2; our transition down to freedom from lockdown and social distancing was on its way.
Change
Each decrease in alert level brought new challenges to pastors of churches (of which I am one). Language about mass gathering limits, social distancing, contact tracing and a host of other conditions meant each announcement had to dissected for detail. I actually stopped listening to the Prime Ministers 1pm live press conference, preferring to wait until 30 minutes later when multiple news agencies would have summarised the detail into an abbreviated format.
Each new level brought new freedoms to people and organisations and as the country started to breathe a sigh of relief that the worst was over, the range of voices with divergent views started to amplify throughout our nation.
Every press release meant change, and every change meant new challenges to respond to.
Leadership Change
The challenge for leaders also intensified during this period which brought the deconstruction of lockdown. While events moved very quickly and communication was very clear as we moved into lockdown, coming out of lockdown is not nearly as clear and has raised many questions that won't have answers until the answers are lived out.
Practically there were no timeframes given on how long social distancing will be part of our lives, no timeframe giving on how long mass gathering limits will be applied, and no assurance given that there won't be a second phase of virus transmission.
In summary, uncertainty about the future became bigger than it probably has been in quite some time.
My practice of leadership has had to change during this time, and here are my reflections on leadership leading out of lockdown:
Leadership becomes prophetic.
Significant crises always give people the opportunity to think about the future and what that could look like that is different from the past. I've never heard as much chatter about the 'new normal' as I have during COVID19; leaders listen to this talk, they discern culture, they critically evaluate the environment and they ask God to help them dream prophetically about what this might look like.
Leadership becomes [more] consultative.
The COVID19 crisis developed in New Zealand very quickly. Borders were closed, self-isolation was imposed; lockdown came knocking within a few days. Decisions had to be made and they had to be made quickly. People were accepting of that as they didn't really have a choice and were struggling to keep up generally. As post-lockdown kicks in the timeframes aren't as tight, the storm has passed, and people have had the chance to reflect and think and adjust to the situation. Leading out of a storm has a longer-term outlook, and consulting with those who will be affected by your decisions becomes more paramount and necessary. As the old saying goes, 'you're only a leader if you have people following you', so bringing people with you on the journey takes on new importance.
Leadership takes action.
A premise of leadership is its requirement get people from A to B; leaders lead the way. Coming out of a storm teams and organisations want to know what they're heading in to. The challenge is not to spend too long on asking questions and getting consensus, the challenge is to make meaningful change in a way that show people we're on a moving bus. Leaders aren't afraid to take well informed risks, but to be a good long-term leader means taking risks at the right time that will give a good return. Thus take actions that you know you will win, and from that new trust is generated from the same people who have trusted you before the storm.
Review and reflect
These reflections resonate well with what I'm experiencing as a leader coming out of the storm of COVID19 lockdown in New Zealand. While the simplest response would be to go back to what we were doing before COVID19 came into our lives, we all know that in ministry settings so much of our previous talk was about what was broken and how we might go about fixing it.
Lockdown and a period of upside-down organisational life gives us the prime opportunity to reset, replant, and renew. It gives us the gift of space to dream and to instigate change that would not have been possible without the events of the last few months.
This is what I'm planning, and maybe my third and final article in this leadership in crisis series will be a reflection on the change process I'm implementing.
I grateful to God that before the storm, during the storm, and coming out of the storm, He is with us and He is good. It's the one constant we can count on.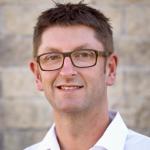 Grant Harris is the Senior Pastor of Windsor Park Baptist Church in Auckland, New Zealand, a church that was planted 65-years ago and comprises people of all generations seeking to reach a community that consists of people of all generations. The tagline of Windsor Park is 'doing life and faith, together.' Grant can be contacted at grant.harris@windsorpark.org.nz.